4 Types of Exercise You Must Do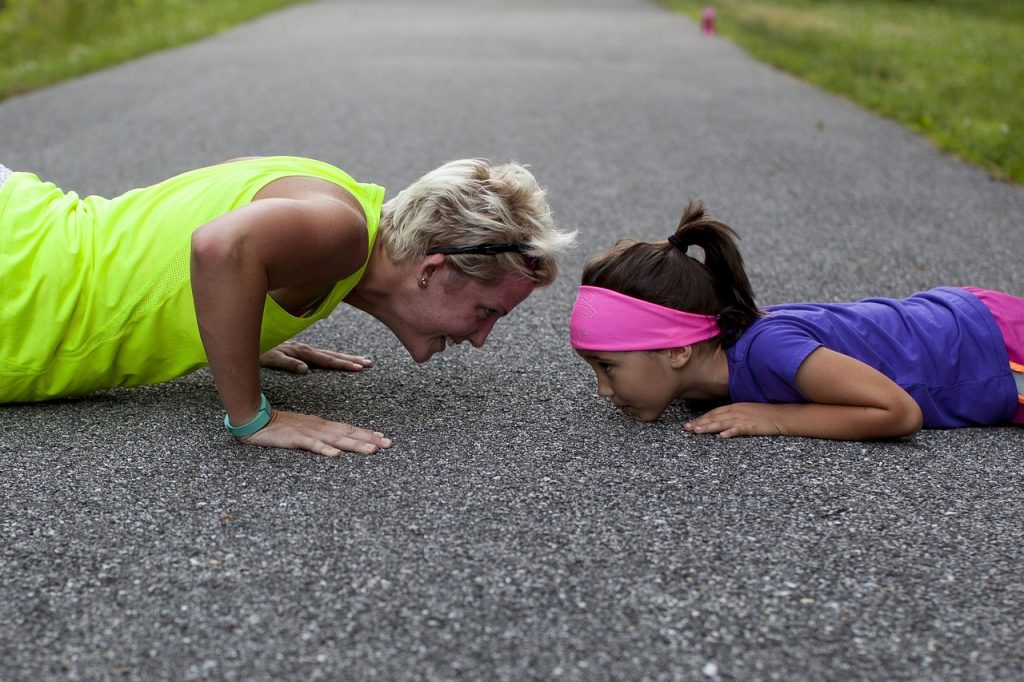 4 Types of Exercise You Must Do to Keep Your Health at Its Best
Let's talk about the 4 types of exercise you must do to keep yourself in tip-top shape. Being physically fit is a great way to keep your health at its best. However, most of us tend to stick to just one or two types of activities that we feel are most effective or that we really enjoy. It's important to know that if we continue to limit ourselves to these types of activities, we ignore certain aspects of exercise and fitness.
Today, we at Breast Cancer Car Donations would like you to start thinking about getting into aerobics, stretching, balance, and strengthening exercises. These 4 types of exercises will surely do wonders for your health!
The 4 Important Types of Exercises
A combination of balance, stretching, strengthening, and aerobic exercises is what consists of an effective workout because each has a different target and is effective in its own way. In a report, the Mayo Clinic says the 4 types of exercise kind of go together. Although aerobic exercise is important, it's not as effective as combining the 4 types of exercise in improving the overall health of a person.
In other words, if you are fit aerobically but you're not flexible enough, you'd still encounter problems when you undergo training. Flexibility training helps you improve your range of motion so that you will be able to perform other types of exercises as well. Here are other things you need to know about the 4 types of exercises.
1. Stretching Exercises
Stretching is an important part of every workout routine since it helps to increase a person's flexibility, thereby increasing the joints' range of motion, and reduces the risk of obtaining injuries while training. It also helps maintain your flexibility as you grow older.
Shoulder stretch, hamstring stretch, and single knee rotation are some examples of stretching exercises you can do even when you're at home. Make it a goal to perform a set at least twice or thrice a week for better results.
2. Aerobic Exercises
Aerobic exercises are workouts that work your cardiovascular system. These increase your heart rate and make you breathe harder than normal. Cardio exercises are known to help relax blood vessels, improve cardiovascular functioning, and reduce the risk of developing diabetes type 2 and cancer.
Running, swimming, cycling, and dancing are great aerobic exercises that work every muscle in your body. Aim for at least 150 minutes of cardio every week.
3. Balance Exercises
This type of exercises is important and especially helpful for seniors who are prone to falls and injuries. As we get older, our body systems that help us maintain balance are usually the first ones to break down. Fortunately, it can be reversed through balance training and workouts.
The usual balance exercises are standing knee lift, leg swings, and one leg squat.
4. Strength Exercises
As we age, our muscle mass also starts to deteriorate. To combat the gradual loss of muscle mass, strength training is needed. Aside from this, strength exercises are also needed to promote bone growth, reduce lower back pain, and helps in lowering blood sugar levels.
Squats are the most popular and the simplest strength training you can easily do at home.
Now that you have an idea of how each type of exercise works, why don't you try incorporating these into your fitness routine? You don't have to go big on your first try.

Fight Cancer by Donating a Car!
As you commit yourself into doing the 4 types of exercise that we've mentioned, you can also do something else to show that you care not just for your own health but for the health of others as well—particularly those suffering from life-threatening diseases such as breast cancer. All you have to do is donate a car you no longer need to Breast Cancer Car Donations.
Making such a donation will make you an instant hero in the eyes of needy women in your area whose lives have been touched by breast cancer. The proceeds from the sale of your donated vehicle will be used to fund the comprehensive breast health services that our charity partners are delivering to various communities throughout the country. These services revolve around breast cancer prevention, screening, diagnosis, and treatment.
You will also personally benefit from your vehicle donation since the top tax deduction you can claim once your vehicle gets sold can significantly lower your tax bill.
To know more about our IRS-certified 501(c)3 nonprofit partners or how our car donation program works, don't hesitate to contact us at 866-540-5069 or send us a message online. For more information, check out our FAQs page.
You can make your donation by filling out our secure online donation form or calling us directly. We accept almost all types of vehicles regardless of their age and condition. We also accept vehicle donations anywhere in the United States since we have car donation programs in all 50 states.
Your Car Donation Can Help Save Lives!
In case you're not aware, U.S. breast cancer statistics show that about 12.4% of the country's female population will develop invasive breast cancer. Furthermore, over 40,000 breast cancer deaths are expected in 2019. The good news is, you can do something to save human lives from being lost to this disease. Call us at 866-540-5069 and help bring down breast cancer statistics with your car donation!