4 Tips To Make Spring Cleaning Fun for the Fam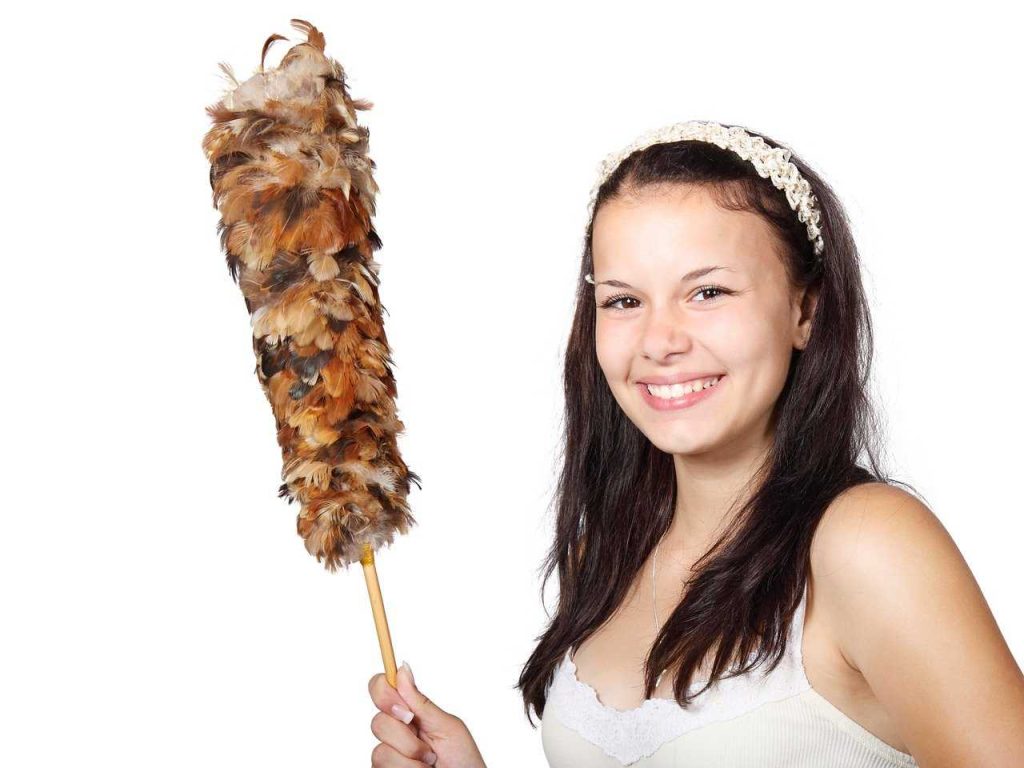 Get Rid of the Clutter While You Protect Your Family from Germs
With many states in the country issuing stay-at-home orders in an attempt to curtail the spread of the deadly novel coronavirus, conducting spring cleaning in your homes has become even more imperative.
When you do your spring cleaning at this time, you will not only remove the clutter in your home but you will also get rid of old stuff that could be harboring dangerous germs. Thus, spring cleaning could help in protecting you and your family from infection.
With non-essential work suspended until further notice, you now have enough time to sanitize your home and get rid of the junk. You can also employ the help of your family members who may also be looking for something to do with the long and unexpected break.
While spring cleaning may seem like a tedious and taxing activity, there are ways to make it a fun bonding experience that everyone can enjoy.
How to Make Spring Cleaning Fun for Your Fam
Here are some creative ways to make spring cleaning seem like a fun activity for your family:
You and other members of your family may like different songs, but you can try to find common ground by making a playlist that has all of your family members' favorite tunes. As upbeat music can stimulate all of you into action. Make it more fun by putting the playlist on shuffle as you take turns ribbing each other about your preferred music.
If you're working with kids, make spring cleaning fun by turning it into a race to find lost socks and items from their rooms. Start a contest on who completes the cleaning of their assigned space first. Prepare a prize for the winner. Make sure you also provide consolation prizes for the other cleaners so they will still be rewarded for their hard work.
If you've seen lifestyle shows dedicated to cleaning up, you can copy valuable techniques from the experts. You can classify items and put them in the keep, discard, recycle, and donate boxes to better identify where years of accumulated stuff belong. You can do a Marie Kondo and thank each item as you prepare to discard or donate, or you can do a Niecy Nash and label items into two categories — to be kept or discarded.
Work toward a common goal.
Do a garage sale at the end of your purge and use the money to buy something that your family will enjoy. If you set this as your goal, your family might be more inclined to cooperate and let go of items they no longer need. You can also use the money to go on a family vacation or enjoy a fun activity together.
Bear in mind that spring cleaning is a task that can protect your family's health in these dangerous times. While you're aiming for a light and fun experience, your cleaning partners should also understand this part of the objective.
Help Protect the Most Vulnerable with Your Car Donation
Certain sectors have been identified as most vulnerable to the coronavirus infection. The elderly and those who have impaired immune systems fall under this category.
Cancer patients are also at high risk, especially those who are undergoing chemotherapy since their immune systems are weakened by the treatment. Those who could not afford proper treatment due to a lack of financial resources face an even greater risk.
If your spring cleaning involves the disposal of an unwanted car, we invite you to donate it to us at Breast Cancer Car Donations. When you do so, you'll be extending a helping hand to the struggling breast cancer patients in your community in these perilous times.
We'll sell your auto donation and use the proceeds to help fund the nonprofit organizations that we have partnered with. Thanks to the funds they get from us, these nonprofits get to sustain their delivery of comprehensive breast health services to their beneficiaries, particularly to uninsured and underserved breast cancer patients.
Thanks to your donation, these patients will be given a chance to get easy access to medical facilities where they can undergo full treatment. These charities also provide breast cancer survivors with follow-up care. Other beneficiaries get to receive free breast cancer screening and prevention and education services.
When you donate a vehicle to us, we'll take care of everything, including the free pick-up and towing of your vehicle wherever it is located in the country.
Since our partners are IRS-certified 501(c)3 nonprofit organizations, your donation will entitle you to receive a maximized tax deduction in the next tax season.
If you want to know the various types of vehicles that you can donate, you can check them out here.
For information on our quick and convenient donation process, check out our FAQs page. Give us a call at 866-540-5069 or contact us here if you have any inquiries or concerns.
Offer a Helping Hand in a Time of Crisis

The clunker that you'll dispose of during your spring cleaning could help save lives. Donate it to us, and you'll see how we'll turn it into a lifesaver. Call us at 866-540-5069 or fill out our online donation form now!