4 Reasons Why Fuel Leaks Should Never Be Ignored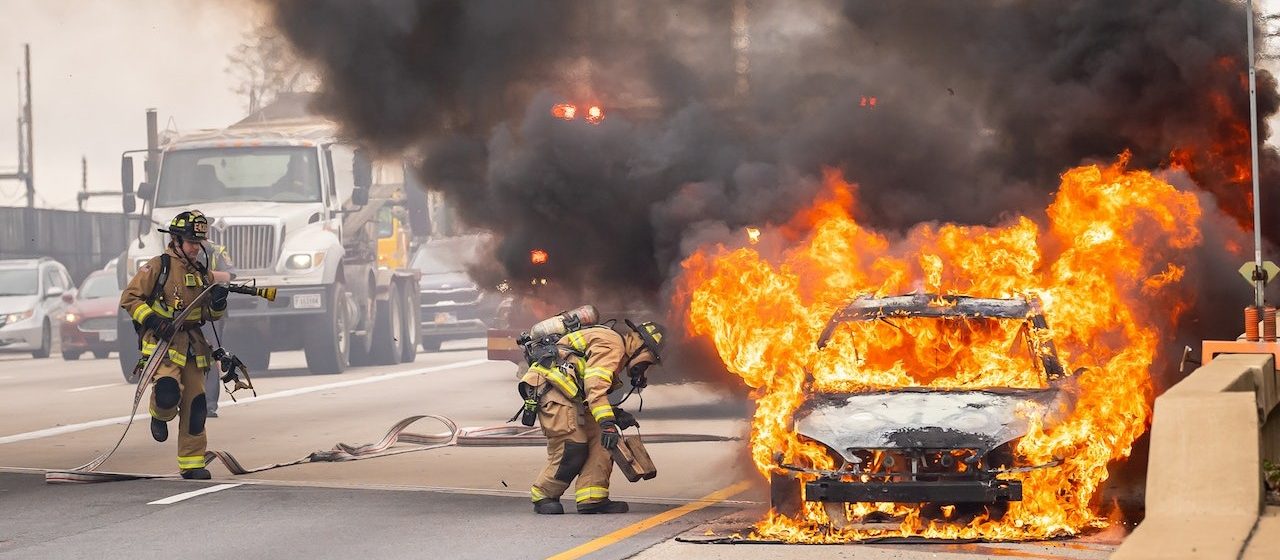 Photo by Styves Exantus under Pexels License
Don't Get Caught in a Car Fire!
One of the reasons why fuel leaks are a major motor vehicle issue is because they affect fuel efficiency. Especially during these times when gasoline prices are soaring, you should be saving, not wasting, each drop.
However, fuel leaks pose a much more serious concern. Authorities have confirmed that they are the most common cause of vehicle fires.
Here are the top reasons why you should never ignore fuel leaks in your car:
1. Gas is flammable.
If gas is leaking from your vehicle, it can take very little to set it off because gas is flammable. Imagine encountering a discarded cigarette with a small ember or a single spark on the road. It could cause your car to go up in flames if the leak comes into contact with any of these things.
2. It can lead to more damage.
Fuel leaks are an indication that the tank has suffered some damage because of age or other circumstances like a car crash or hitting a deep pothole. It could get worse over time so have it replaced before it becomes even more of a fire hazard.
3. It is pretty easy to fix.
In some cases, fuel leaks are caused by minor punctures or holes in the gas tank. This is easy to fix and you don't have to replace the whole tank. Take it to the mechanic before the damage gets worse and save yourself from more expensive repairs in the future.
4. Gasoline contains harmful chemicals.
Gasoline has carbon monoxide, which can be dangerous when inhaled. If you are exposed to this while driving, you are placing yourself in danger of nausea and headache, or getting in a road accident if you are not driving in the best physical condition.
Use Your Beater to Bring Hope to Breast Cancer Sufferers
Your old car with its assortment of issues may be a huge problem to you, but it can still do something beautiful: Serve as a beacon of hope for American women who have received the terrible news from their doctors that they have breast cancer.
If you feel compassion for these women, you can lend them a helping by simply donating your unwanted vehicle to us at Breast Cancer Car Donations. We'll use your donation to help them overcome their ordeal.
Our team will sell your donated vehicle through an auction and use the proceeds to support reputable breast cancer-fighting nonprofit organizations that we've partnered with. These IRS-approved 501(c)(3) nonprofits provide uninsured and indigent breast cancer patients with access to leading cancer centers as well as financial assistance to cover the costs of their treatments, hospital fees, doctor consultations, medications, and the other essential health care services they need. Our charity partners also provide free breast cancer screening and diagnosis as well as prevention and education services.
You will also benefit from your vehicle donation since it will entitle you to receive the maximum tax deduction in the next tax season.
Moreover, we'll provide you with our free professional pickup and towing service anywhere in the United States.
The best reward you'll get, however, is the priceless feeling of satisfaction when you realize that you're doing an act of charity that will help save lives.
You can donate almost any type of vehicle whatever its age or condition.
For more information on our donation program, including our quick and easy donation process, head over to our FAQs page. If you have any questions or concerns, feel free to call us anytime through our toll-free hotline at 866-540-5069 or message us here.
Bring Sunshine Into the Lives of Women with Breast Cancer Today!
You can bring sunshine into the lives of destitute breast cancer patients in your community amid their ordeal. All it takes is a vehicle donation to us. Call Breast Cancer Car Donations at 866-540-5069 or make your donation here today!