4 Practical Ways to Save Lives through Social Distancing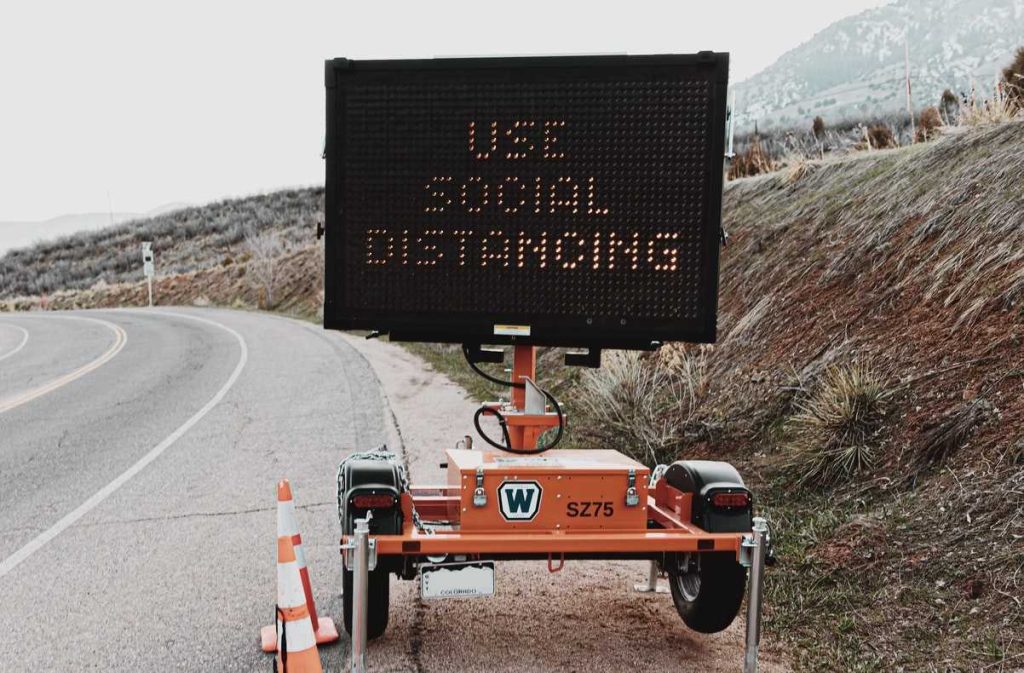 4 Practical Ways to Save Lives through Social Distancing: Know the Reasons Why Social Distancing is a Must to Curb the Pandemic
Amid the novel coronavirus (COVID-19) pandemic, the regulation on social distancing has become one of the potent weapons used by governments and health experts to prevent the spread of the disease.
Simply defined, social distancing is an instruction for people to maintain a safe distance from each other to prevent the transmission of the virus. Health experts recommend six feet as a healthy distance to maintain between people.
The virus is spread when an infected person coughs or sneezes, or through droplets of saliva or discharge from the nose. Research showed that the virus is spread through the microbial residue that infected people leave behind on surfaces or objects. Healthy people get infected when they touch these contaminated surfaces and objects and then touching their eyes, nose or mouth. This means that the disease can easily spread when people are in close contact with one another.
Why Practice Social Distancing
Nations are working together to discover effective treatment plans, vaccines, and ways to contain the virus. Social distancing is an important part of their strategies.
Here are the key reasons why social distancing is a must to curb the pandemic:
It minimizes exposure to infected individuals.
It protects the vulnerable sectors such as the elderly from getting the disease.
It is a simple practice that can be adopted by any individual.
It breaks the chain of transmission.
Simply put, it saves lives.
4 Ways of Practicing Social Distancing
Technology plays a big part in keeping people connected even as they engage in social distancing. Don't be afraid to be physically cut off from your friends, family, or work. When there's a will, there's a way to make things work.
Here are four ways of practicing social distancing:
Work from home.
A lot of jobs these days no longer require employees to be physically present to do their assigned tasks. Instead of meeting at the office, employers and employees can explore various tools such as online conferences, emails, tasking and collaborative tools to communicate and complete their work even without stepping out of their homes.
Switch to online classes.
Many countries have shut down schools with the alarming spread of the coronavirus. However, this does not mean that students can no longer continue their studies since teachers can send them modules to complete. They are also free to explore online learning platforms to facilitate learning from a distance.
Avoid large crowds.
The Centers for Disease Control and Prevention (CDC) has recommended the suspension of events and gatherings with over 50 people. You can do your part by avoiding large groups and maintaining a safe distance from people when their need for personal communication cannot be avoided.
Communicate online.
There are various available apps and tools that you can use to touch base with friends and loved ones so that you can remain connected even without personal visits. You can even communicate with large groups through chats and messages. Artists have also taken the initiative to entertain fans with online shows and live broadcasts over social media platforms to provide hope during these challenging times.
Social Distance, Not Emotional Distance
Keeping your physical distance from people does not necessarily mean that you are forgetting about human connections. You can still show your love and concern for people in need, especially at this crucial time in the world.
If you have an old clunker that's been sitting uselessly in your garage for the past couple of months, we can offer you a practical and meaningful way to dispose of it that will provide you personal benefits while enabling you to help individuals afflicted with breast cancer.
By donating that vehicle to us at Breast Cancer Car Donations, you can help us raise funds for the benefit of uninsured and underserved breast cancer patients in your area. We'll auction off your donation and use the proceeds to support the breast health programs and services of our charity partners. These charities provide their beneficiaries with financial assistance, easy access to medical facilities for their treatment, counseling, breast cancer screening, and other breast cancer prevention and education services.
Since our charity partners are IRS-certified 501(c)3 nonprofit organizations, your donation will qualify you to receive a top tax deduction.
You'll also be delighted to know that we offer free towing in all parts of the United States.
You can donate almost any type of vehicle regardless of their condition.
To get to know our vehicle donation process, you may check out our FAQs page. Don't hesitate to leave us a message here if you have any concerns or questions. We would love to hear from you.
Show Compassion in a Time of Crisis

Now is the perfect time to show that no virus can prevent you from showing your compassion to people in need, including the breast cancer sufferers in your community. Call us at 866-540-5069 or fill out our online donation form and donate to our cause today! We promise to take the required social distancing procedure when we pick up your car.