4 Easy DIY Halloween Costumes for Ladies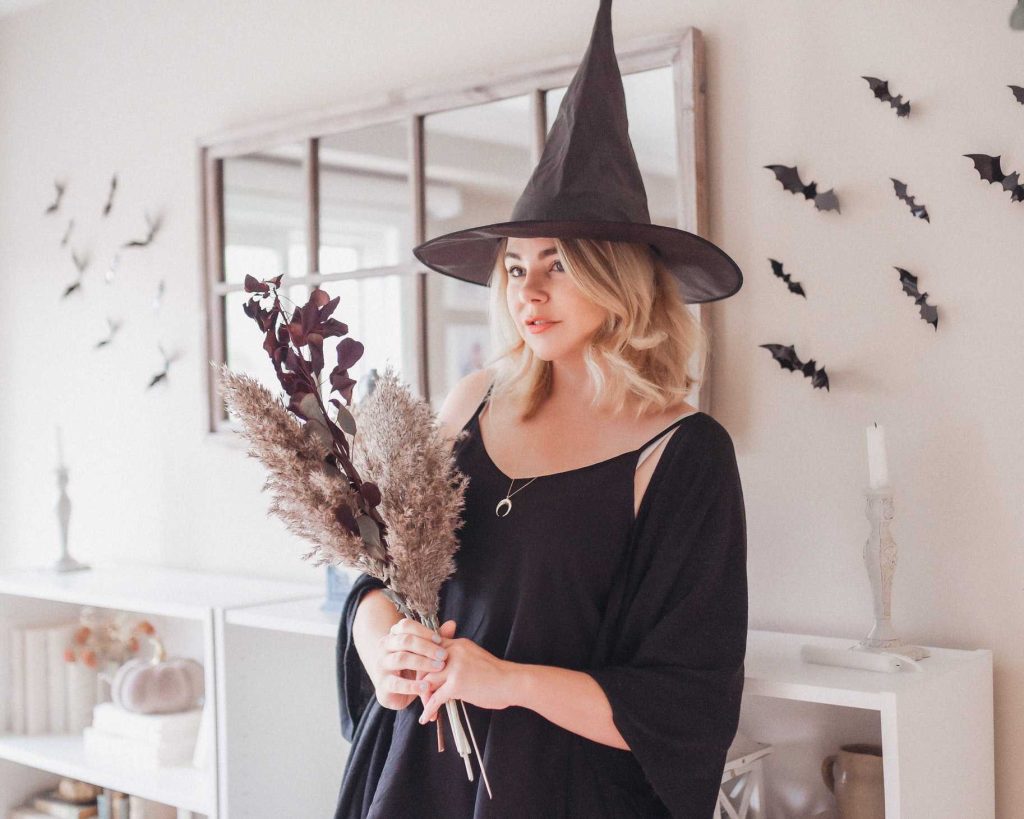 What Are You Going to Be This Halloween?
One of the best things about Halloween is the thrill of planning for your perfect costume. After all, it's the only time of the year when you can be anyone (or anything). Needless to say, this is the ultimate test of outfit planning.
Some folks think that it's never too early to pick out the perfect outfit. However, since this spooky holiday can quickly sneak up on most people, it can be extremely easy to lose track of time. If you still don't know what you're going to be this Halloween, you're probably scouring every online shop you can find in search of that costume that's going to make you stand out.
The good news is that you can still be the belle of the undead ball without having to spend much on what you're going to wear. This year, try to channel your inner creativity by dressing up in your first DIY Halloween costume!
Examples of Creative Women's DIY Halloween Costumes
Whether you decide to wear something naughty or nice, a classic or an original, get to experience the satisfaction of wearing a Halloween costume that you made yourself! To give you a head start, get inspired by these four DIY costume ideas for women that you can easily make in less than a day!
1. Dog Filter
Yes, you can dress up as that cute, Instagram dog filter that you like so much. To get started, grab your smartphone and pull up Instagram stories on it. Look for the dog filter and touch it before you point your phone against a blank wall and take a screenshot.
Next, grab a thick board and print the screenshot on it. Since your face needs to fit the middle, you need to cut this part out. Lastly, you can add some make-up and accessories to finish it off.
2. The White Rabbit
If you're a fan of Disney's classic Alice in Wonderland, go ahead and dress up as the elusive white rabbit! Chances are, you probably have that red blazer and white dress that you need to dupe this character's style. To complete the look, get yourself a bunny ear headband, a blue bow, and a gold clock purse.
3. Powerpuff Girls
You can choose to share the limelight with your two other besties by dressing up as the Powerpuff Girls. You don't have to look far to make these costumes come together. Just check your closets for some pink, green, and blue outfits. Get yourself some knee-high socks, basic black shoes, and a huge pink bow headband, and you're all set!
4. Rosie the Riveter
What could be easier than dressing up as one of the most famous female cultural icons of all time? To create this look, all you'll need is a red silk or cotton bandana, a denim shirt, a pair of denim pants, and a pair of lace-up work boots or oxford shoes. Don't forget the makeup vibe that sets Rosie the Riveter apart — fluttery eyelashes, black eyeliner, and bold red lips.
Save Precious Lives this Halloween

Making these easy DIY Halloween costumes is a great way to save time and money. Speaking about saving something, you can do something simple that can help save priceless human lives. That's what will happen when you donate any type of vehicle to us at Breast Cancer Car Donations.
We'll auction off your donated vehicle to provide funding for our IRS-certified 501(c)3 nonprofit partners. These nonprofits are dedicated to providing comprehensive breast health services to all needy individuals. They provide uninsured and financially struggling breast cancer patients with easy access to medical facilities where they can undergo full treatment. They also offer free breast cancer screening, follow-up care after treatment, and other breast cancer prevention and education services.
You'll also gain much out of your charitable donation. Aside from the joy of knowing that your gift will be used to help save lives, you'll also get a chance to reduce your tax burden courtesy of the 100% tax-deductible receipt that we will send you after the sale of your vehicle. With this receipt, you can claim a hefty tax deduction in the next tax season.
We'll also provide you with our free professional towing service so that you won't need to worry anymore about how you can hand over your clunker to us. We can collect your donation wherever you are located in the country since our vehicle donation program covers the entire United States.
You can donate just about any type of vehicle, including one that's no longer in great shape.
If you need more information about us and our vehicle donation program, feel free to visit our FAQs page now. If you have inquiries or concerns, you can give us a call at 866-540-5069 or leave us a message here.
Touch Hearts with Your Car Gift Today!
Celebrate an unforgettable Halloween by giving a big boost to breast cancer patients in your area with your vehicle donation. You will certainly touch the hearts of many with your gift. Get started with your car donation by calling Breast Cancer Car Donations at 866-540-5069 or filling out our online donation form now!