4 Common Tire Problems Drivers See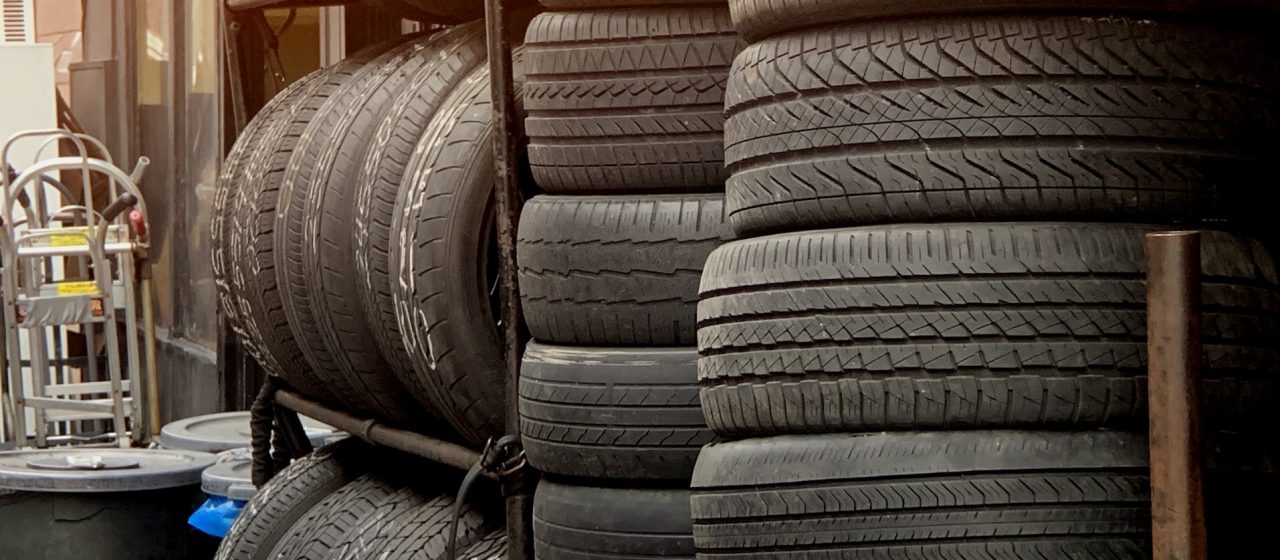 Photo by Jon Tyson under Unsplash License
Common Causes and Fixes for Your Overused Tires
Tires are among the most important components of your car. They get subjected to wear and tear the most because they're the only parts of the car that are in contact with the road. Tires need to be in good condition at all times to ensure your safety on the road.
The 4 Most Common Tire Problems
When checking your tires for possible damages, you need to be alert for these common tire problems:
1. Cracks and bulges
When your tire shows cracks and bulges, these are signs that your tires have oftentimes hit potholes, curbs, and debris on the road. Small cracks are signs of exposure to elements and aging. You can prevent cracks on your tire by using a tire and rubber protectant. Make sure that your tires are properly inflated to help them deal better with their impact on the ground.
Tire bulges may look like pimples on the sidewall of your tire. They are signs that your tire has suffered from an impact that resulted in internal damage. Unfortunately, there is no quick fix for a bulging tire. It's a sign of an even bigger problem that could manifest in a few weeks or months later if you don't replace it. There is no solution for a bulging tire except replacement.
2. Cupping
Cupping is defined as an uneven wear pattern on your tires that's caused when a damaged suspension system causes the tires to bounce as they tread the road. This could damage the tires as the impact comes down harder on some parts of the tire than others. Cupping is also called scalloping.
3. Heel-toe
This condition in your tire happens when one side of the tread blocks is wearing faster than the other side. You can confirm this when you run your hand over the tread blocks and they feel like saw teeth. Heel/toe wear typically occurs in a shoulder rib and is often caused by the excessive positive or negative toe. To prevent this from happening, ensure that there are no misalignment and damaged suspension, bushings, ball joints, and wheel bearings.
4. Feathering
When the tread ribs are worn lower on one side and higher/sharper on the other, feathering happens. It is typically caused by a wrong toe setting, a worn or damaged suspension, or bushing. Make sure to check for damaged ball joints and wheel bearings to prevent this from happening.
Time to Retire Your Old Ride?
Properly maintaining your tires can help you extend their lifespan and ensure your safety on the road. However, if damaged tires are not the only car problems you have, if your old car is constantly giving you headaches with its frequent breakdowns and repairs, you may want to seriously consider replacing it with a new one.
The good news is, there is a great way to put your old clunker to good use once you decide to get rid of it. By simply donating it to us at Breast Cancer Car Donations, you can use it to help save the lives of needy breast cancer patients in your community.
By auctioning it off, we'll turn your auto into a fund-generating tool for the reputable breast cancer nonprofit organizations that are in partnership with us. Once your vehicle is sold, we'll use the proceeds to help fund the comprehensive breast health services that our charity partners provide to all individuals who need them, particularly the uninsured and underprivileged breast cancer patients.
With your donation, more patients will be given financial assistance to cover the cost of their treatments, physician visits, medications, and follow-up care. Other beneficiaries will get to receive free breast cancer screening and prevention and education services.
You'll also benefit from your charitable contribution since it will entitle you to receive the maximum tax deduction in the next tax season. Moreover, we'll provide you with our free pickup and towing service wherever you are in the United States.
Above all, you'll have the ultimate pleasure and satisfaction of doing something extraordinary that can help save lives.
Donating a vehicle to us is simple, easy, and convenient. Just give us a call, and we will gladly take care of the rest.
We accept almost all types of vehicles, even damaged ones.
Get to know more about Breast Cancer Car Donations by heading over to our FAQs page. If you have questions or concerns, call us at 866-540-5069 or leave us a message here.
Turn Your Headache-Giver to a Miracle-Maker Today!
Regardless of the condition of your old car, even if it's constantly giving you lots of headaches, it could be the miracle that struggling breast cancer patients in your area are waiting for. Hand it over to us, and we'll use it as a lifeline for them. Call Breast Cancer Car Donations at 866-540-5069 or fill out our online donation form now!