Spring Cleaning Series: 4 Cleaning Tasks You Should Do Every Day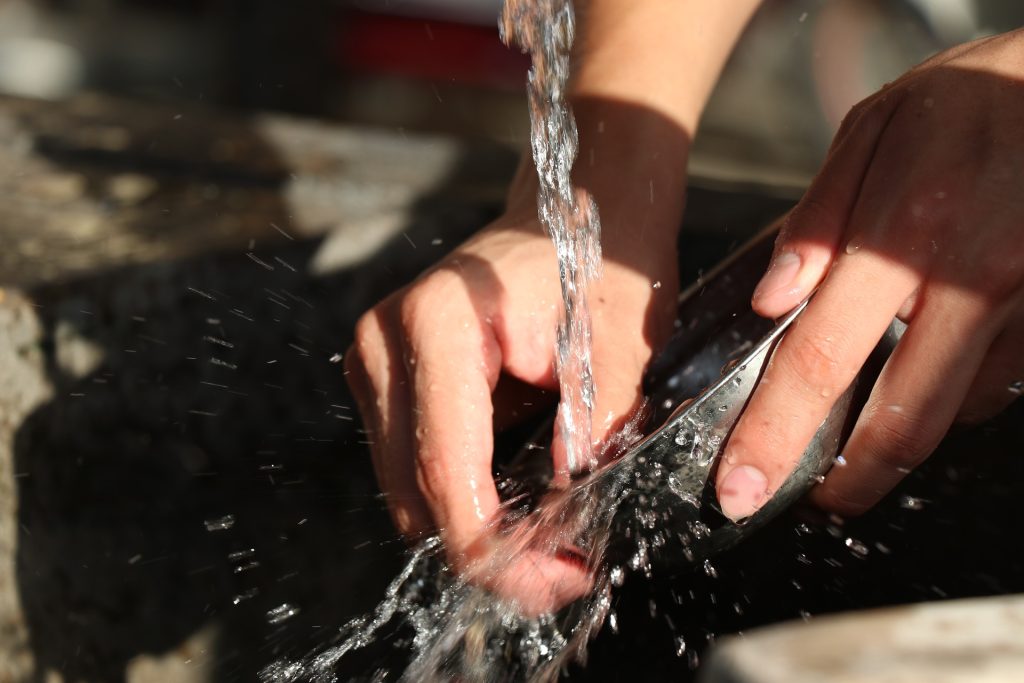 4 Cleaning Tasks You Should Do Every Day
Are you ready to shake off those winter blues? Now that the birds are singing, the flowers are blooming, and the trees are regrowing their leafy jackets once again, it's about time we give our homes a top-to-bottom buffing! Having our houses spring-cleaned is a tradition that allows us to get a head start on the busy seasons ahead.
A good spring cleaning after a cold winter can give your home a total refresh that will surely benefit you and your family both on psychological and practical terms. As each room in your house is revived after the long and gloomy winter months, your spirits will be revived as well. However, don't you agree that life would be so much easier if we knew exactly how to tackle domestic cleaning on a daily basis?
What are the 4 Cleaning Tasks You Should Do Every Day?
Who doesn't love a clean and tidy house? Doing house chores doesn't have to be overwhelming if you just break down your list of tasks into daily, monthly, and seasonal lists. To get you started, Breast Cancer Car Donations shares the 4 cleaning tasks you should do every day.

1. Make your bed.
U.S. Navy Admiral William H. McRaven once said that making your bed will give you a small sense of pride that will encourage you to do another task until you accomplish all that you need to do in a day. Doing the little things right will cause you to do the big things right. Never leave your bedroom until you finish making your bed.
2. Wash the dishes.
Something messy happens if you leave the dirty dishes to sit on the sink until you forget about them. You'll have to deal with the stains, the smells, the bugs, and the unusual fungal growth that go with dirty dishes. This is such a simple house chore that anybody can do after every meal. Remember: Washing the dishes will help you steer clear from mold growth and unwelcome insects and rodents that want to invade your home.
3. Do clutter control.
Do you want to prevent your house from looking like a disaster zone? Do you want to keep it ready for visitors at a moment's notice? Instead of having heaps of clutter build up in your home that will take hours for you to plow through, why don't you do a few minutes of clutter control on a daily basis? To keep your main rooms ready for company, try doing a quick pickup session before bedtime? You can make this feel less like a chore if you mix fun into it by racing against your family members or trying to beat your best times.
4. File your papers.
Not filing the assortment of papers scattered in your home on a daily basis means risking piles of junk mail, school papers, receipts, letter offers, and other pieces of paper in every area of your house. You'll probably agree that a few minutes each day of sorting out these papers and filing them properly will keep them from quickly making a mess of your home. You can prevent a major pileup if you take a moment to check the mail on a daily basis and deal with them one by one. Start by setting up a mail center with a shredder, mailing supplies, and a trash can.

Do You Want to Clean Out Your Garage?
Although you don't have to do this every single day, you should think about decluttering your garage as well. Start with the biggest eyesore that's been taking up space in it – your old and unwanted vehicle. If you donate it to us at Breast Cancer Car Donations, you'll do a huge favor not just to yourself but more so to the needy patients in your area who badly need breast cancer treatment and other breast health services.
We'll auction off your donated vehicle and use the proceeds to help fund the comprehensive breast health programs of our IRS-certified 501(c)3 nonprofit partners.
You will also personally benefit from your vehicle donation since this will entitle you to claim a top tax deduction in the next tax season. You will also get to dispose of your unwanted clunker quickly and enjoy our FREE towing services as well.
For more information on our vehicle donation program, feel free to visit our FAQs page. For inquiries, you may call us at 866-540-5069 or send us a message online.
You can make your donation by filling out our secure online donation form. We accept almost all types of vehicles regardless of their age and condition. We also accept vehicle donations anywhere in the United States since we have car donation programs in all 50 states.

Turn Your Old Car Into a Lifesaver!
Life would be so much easier if you take care of the 4 cleaning tasks we've listed here that you should do every day. Your life would also be so much more meaningful if you extend a helping hand to the less fortunate people in your area who are afflicted with breast cancer, using just your old battered car as a tool to do such a wonderful deed. Call us at 866-540-5069 and help save lives with your car donation!