4 Benefits of Taking Short Walks in the Park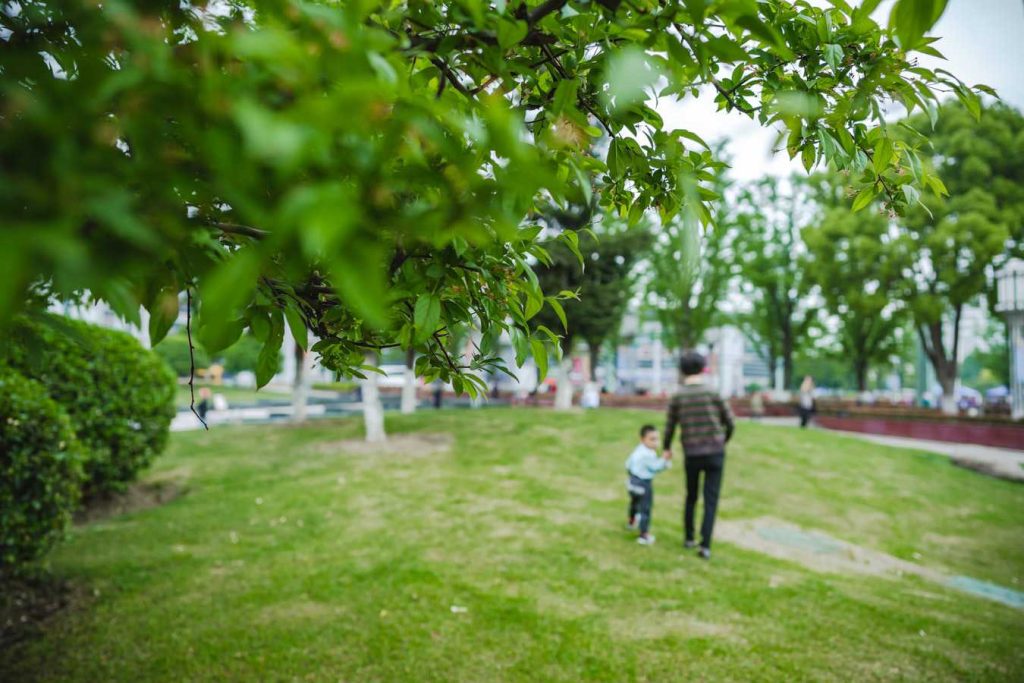 Take Your Dose of Nature on March 30th — Take a Walk in the Park Day!
Did you know that taking nature walks can help restore your mental, emotional, and physical health? Do yourself a huge favor by simply heading down to the nearest park and admiring the beauty all around you. As you savor nature's peaceful and inspiring beauty the way the trees bask themselves in the sunlight, you'll be amazed at how good you'll feel.
Needless to say, spending a few moments in nature's bosom is never a waste of time. That's why on March 30th — Take a Walk in the Park Day, grab the chance to do so. For those who live within the borders of an urbanized area, access to wide-open spaces of greenery is always a welcome respite to the soul, mind, and body.
Why Take Walks in the Park?
Instead of hopping on your treadmill, why don't you do something different by getting in a quick workout at the park fitness area? Get some fresh air, see children play, hear the birds sing, and feel the gentle breeze on your face as you talk a walk in the park on March 30th. Breast Cancer Car Donations has gathered these four benefits of spending time in nature:
The scent of trees can help reduce stress.
A person's sense of smell is said to be closely related to the emotional center of our brain. This is the reason why when we smell certain scents, we are immediately reminded of a good memory from the past, which evokes nostalgic emotions. When you remember these things, your mind becomes relaxed and the stressful cortisol levels in your body dramatically decrease.
Green spaces are also known to have positive effects on the body. Studies show that people who spend more time in parks or forests are less likely to experience spikes in blood pressure. Japanese researchers have also linked spending time in parks to lowered cortisol levels in the body, which helps boost a person's mood.
You feel motivated to exercise.
A walk in the park activates different senses as well. Being outdoors helps you appreciate nature more, and the more you get used to the feeling of being outside, the more motivated you'll be to go out and exercise. Scientific evidence proves that people who spend more time doing physical activities outdoors are more likely to succeed in making it a long-term routine.
It helps stimulate your brain cells.
Taking a walk through the green scenery of a park is known to improve memory retention and learning. Research has shown that children who are exposed to forest environments at school have better cognitive skills and manual dexterity than children who are in enclosed spaces. Likewise, in adults, taking a walk in the park can stimulate the brain cells, which leads to better brain function.
Donate a Car to Help Breast Cancer Patients Heal
Did you know that you can easily dispose of an unwanted vehicle by donating it to Breast Cancer Car Donations? Any vehicle you donate — regardless of its age or condition — will become a source of financial support for our nonprofit partners. These IRS-certified 501(c)3 nonprofit organizations are devoted to providing comprehensive breast health services to various communities throughout America.
After we sell off your donated vehicle through an auction, our charity partners will use the proceeds to provide uninsured and underserved breast cancer patients with financial assistance and access to medical facilities so they can undergo full treatment. They also provide free breast cancer screening for individuals to enable early detection of the life-threatening disease. Moreover, they use the funding to undertake breast cancer prevention and education campaigns.
You, too, will benefit from your charitable contribution. You'll get to enjoy our free towing services and our quick and convenient donation process where you don't have to do any paperwork. On top of that, you'll have the privilege of receiving a top tax deduction in the next tax season.
We accept donations of nearly all types of vehicles wherever you are in the United States since we have car donation programs in all 50 states.
If you want to know more about tax deductions, our vehicle donation process, and other related matters, check out our FAQs page. For any questions or concerns that you might still have, call us at 866-540-5069 or send us a message online.
Breast Cancer Patients Need Your Help

As you rejuvenate your health by basking in the glory of nature on March 30th — Take a Walk in the Park Day, spare a thought for the breast cancer patients in your area whose health conditions are precarious. Lend them a helping hand by handing over your clunker to Breast Cancer Car Donations. Call us at 866-540-5069 or fill out our online donation form now to get started!