Here are 31 Questions You Should Ask Your Doctor about Breast Cancer Diagnosis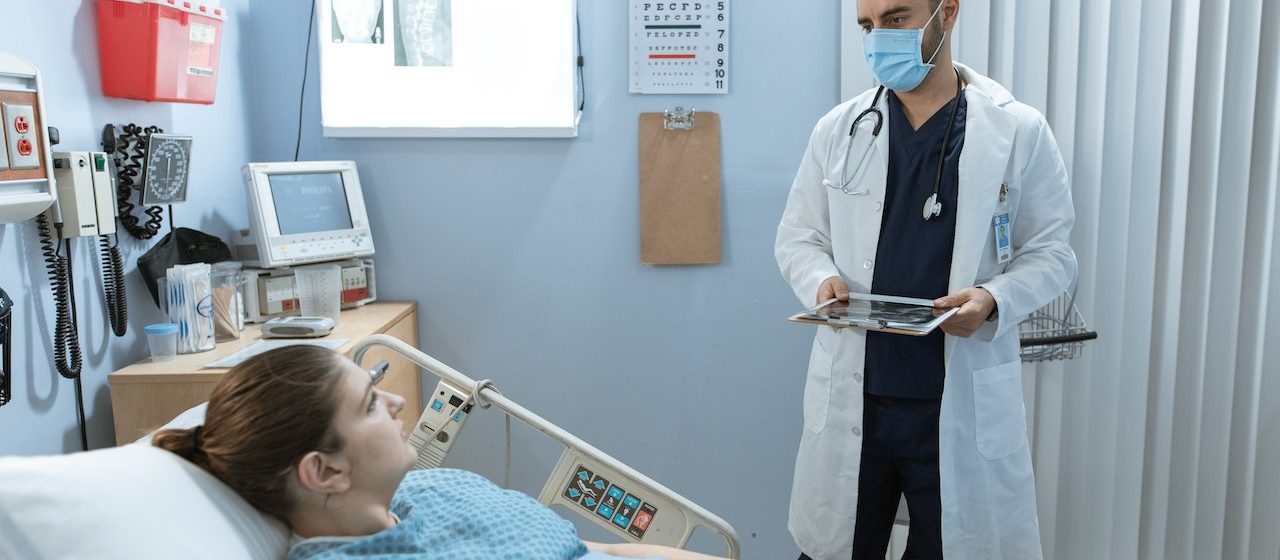 Photo by RDNE Stock project under Pexels License
Here are 31 Questions You Should Ask Your Doctor about Breast Cancer Diagnosis
A breast cancer diagnosis is the last thing anyone would want to hear from their doctor. In the event that you find yourself in such a devastating situation, it's important to be frank with your doctor. Don't hesitate to ask as many questions as you want since you'll need all the possible answers to come up with an informed decision.
Your doctor will likely give you several recommendations and options for treatment. Listen carefully, and somebody close to you should take down notes. Don't be shy to ask the doctor to explain a specific topic if you're not able to get a clear understanding of what they said.
A family member or friend should be there with you for support. Finding yourself in such a situation can be terribly upsetting, and having a loved one by your side can help you cope emotionally.
Bear in mind that the questions we'll be sharing here may not be applicable to all patients, so we suggest that you or your loved ones should write down your own list of questions. It's crucial that you obtain all the information you believe you'll need before you decide to undergo treatment.
Below, you'll find a series of questions for various situations, such as before treatment, after it, or whether you need surgery.
Right after Breast Cancer Diagnosis
Has the cancer spread to other organs?
What stage am I in? What are the odds of survival?
What do you mean by hormone receptor status and the HER2 status of my cancer? Based on my results, what can you tell me about them? How do they affect my treatment options and prognosis?
Do I need to undergo any other tests before deciding on treatment?
Is it really necessary to see other oncologists or health professionals?
Where and how can I obtain a copy of my pathology results?
I don't think I have enough to cover the expenses for treatment. My insurance coverage doesn't help either. Do you know where I can get financial assistance?
What are the available testing options? Will it be alright for me to take a home-based genetic test? I'm really curious about their pros and cons.
Choosing a Treatment Plan
What do you think is the best treatment for me? What are the chances of it being successful?
What are my treatment options? What are their pros and cons?
Should I consider participating in a clinical trial?
What side effects should I expect during and after treatment? What do I need to do to reduce them?
How much experience have you had in treating this form of breast cancer?
How soon do I have to start treatment?
How long does the procedure normally last?
How should I prepare myself for treatment?
Is it true that I'll go through menopause as a result of the treatment? Can I still get pregnant by then?
What's the likelihood of me losing my hair? Will they grow back?
Can I still work, exercise, or perform daily chores after treatment? Or should I just stay and rest at home?
What happens if the treatment is ineffective? Will I go through it again, or will you choose an alternative treatment?
What are the possibilities of the cancer recurring after treatment?
Whether You'll Need Surgery
What's the difference between mastectomy and lumpectomy? Which one do you think is more suited for me?
Do you need to remove my lymph nodes? If so, what are its risks or side effects?
What should I do before the day of surgery? Should I need to stop taking any supplements or certain medications?
What should I do to prepare for surgery? Will I need some assistance?
What should I do if I experience persistent pain or other side effects days following surgery?
Can I undergo breast reconstruction surgery soon afterwards? If so, can I have it at the same time as the cancer removal surgery, or should I just wait for a specific period? What are the pros and cons of both options?
Will I need to discuss reconstruction options with a plastic surgeon?
Should I have a prosthetic breast?
At the Time of Treatment
What are the signs indicating that the treatment is effective?
How can I deal with the side effects? What particular symptoms should I immediately tell you about?
What lifestyle changes should I make during treatment? What food should I include in my diet, and what should I avoid? Can I still perform my usual routine?
Can I still work out after undergoing treatment? If so, how often and what kind of exercise am I allowed to do?
How often do I have to take special tests like blood tests or imaging scans?
After Treatment
What activities am I prohibited from performing?
Will you provide me a diet plan after treatment? Can I talk to a nutritionist for this concern?
How often will I visit you for follow-up exams or other tests?
What symptoms or side effects should I worry about? Is there an immediate need for me to contact you?
Am I in danger of lymphedema? If so, what can I do to reduce the risk?
How can we tell if the cancer returns? What are the available options for me?
Help Breast Cancer Patients Beat the Disease
If you're not a breast cancer patient but want to help people in your community who are afflicted with this life-threatening disease, you can easily do that without having to take money from your wallet. All you have to do is to turn your unwanted car into a life-saving weapon against breast cancer by donating it to us at Breast Cancer Car Donations.
We'll gladly accept your donated vehicle, sell it via auction, and use the proceeds to support our IRS-registered nonprofit partners. These charities use the funds they get from vehicle donations to provide their beneficiaries with critical services focused on the prevention, screening, diagnosis, and treatment of breast cancer.
While your charitable contribution will greatly benefit breast cancer patients and their families, you will also receive rewards, including free towing services and a top tax deduction after your donated vehicle is sold.
For more information on our vehicle donation program, check out our FAQs page. For inquiries, you may call us at 866-540-5069 or send us a message online.
You can make your donation by filling out our secure online donation form. We accept almost all types of vehicles regardless of their age and condition. We also accept vehicle donations anywhere in the United States since we have car donation programs in all 50 states.
Turn Your Clunker into a Powerful Tool to Fight Breast Cancer!
You can turn your clunker into a powerful tool to help save lives. Call us at 866-540-5069 and give breast cancer patients a second chance in life with your car donation!