3 Top Questions to Ask Yourself Before You Buy a New Car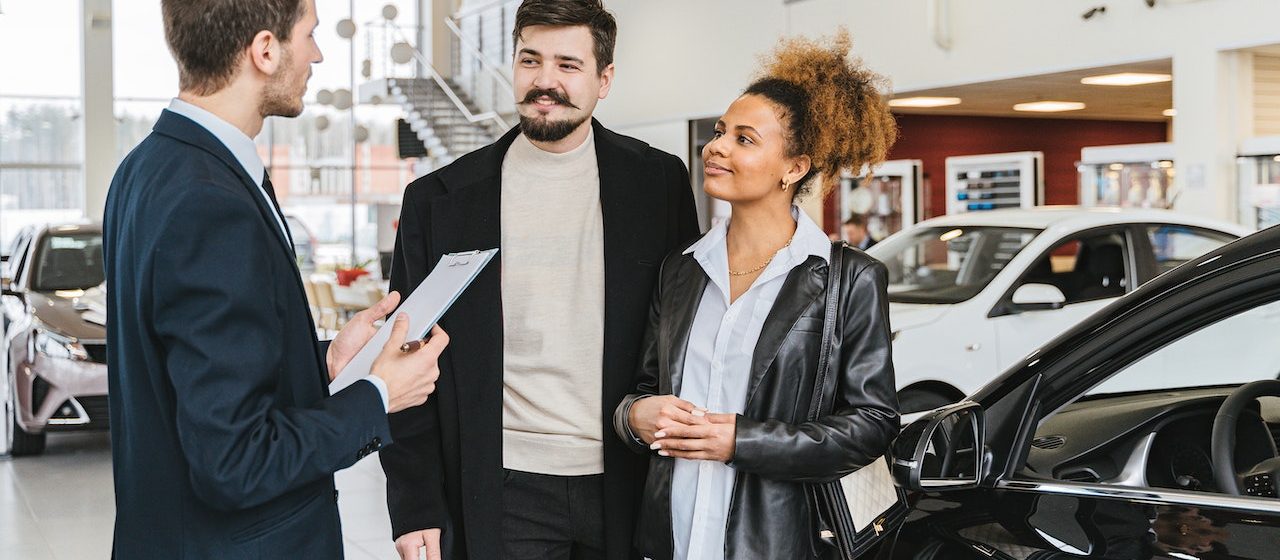 Photo by Antoni Shkraba under Pexels License
Bear in Mind that This Purchase Will Significantly Affect Your Budget
You're probably aware that a vehicle is usually the second-biggest purchase most people make in their lifetime, next to buying a home. For this reason, you wouldn't want to make the rash decision of purchasing an expensive vehicle right after you've taken it for a test drive. Before you fantasize about going on a cross-country road trip in that brand-new SUV, you may want to slam the brakes on impulse buying.
Since this major purchase can significantly affect your budget, you'll want to ask yourself some hard questions about that new car and the costs that come with it. Breast Cancer Car Donations shares three important questions you have to ask yourself before deciding to purchase a new vehicle:
1. "Is it the right time for me to buy a car?"
The right time to purchase a new vehicle doesn't have anything to do with annual holiday sales events or exciting end-of-the-model-year deals. Your decision to spend a huge chunk of your savings or add a substantial amount of money to your monthly budget should be based on your need for one.
Did a flash flood overtake your car? Does its engine randomly turn off and not start back up until it "felt" like it? Unless putting off the new car purchase isn't an option, you should save up more money for a few months before you gun the engine of a brand-new vehicle. Saving up will give you a chance to make a large down payment, which means lower monthly amortization payment, or even purchase the vehicle in cash.
2. "Should I get myself a brand-new ride or a used one?"
If you're interested in keeping thousands of dollars in your bank account, you may want to consider buying a used car instead of a new one. Additionally, you may not need to shell out some cash for leather seating or a touch screen display for a used vehicle that already has these features.
Alternatively, you'll get a full warranty and that new car smell if you decide to purchase a brand-new ride. It also makes much more sense to get a new vehicle if you drive a lot for your work or if you have very long commutes.
3. "How much money should I spend?"
Although there isn't an ideal number for you to spend on a vehicle, it's best to have a loose guide for making this important decision. Experts recommend the 50/30/20 budgeting rule. This means that your car payment shouldn't be tipping your total fixed expenses past 50% of your regular income. Your fixed expenses may include your rent, mortgage, and phone bill.
Your personal expenses can help you determine how much you can pay for an additional vehicle. After adding up your monthly costs, you should be able to figure out if you have enough to cover a car payment based on how much money you have left.
What to Do with Your Old Ride? This Option Will Satisfy You
After driving your old car for the last time, you've probably made the exciting decision to purchase a new set of wheels. Now, you're faced with the question of what to do with your old ride.
Instead of going through the hassles of selling a used car, you'll find great satisfaction if you simply donate it to us at Breast Cancer Car Donations for the benefit of the indigent breast cancer patients in your community.
We'll place your donated vehicle up for auction and use the proceeds to support the life-saving programs of our breast cancer-focused charity partners. The funding will enable these IRS-certified 501(c)(3) nonprofits to sustain their delivery of critical breast health services in your area for the benefit of everyone who needs them.
Thanks to your contribution, uninsured and financially struggling breast cancer patients will be able to receive financial assistance and gain easy access to top medical facilities where they can get all the types of treatment they need, including surgery, chemo, and radiation therapy. Other beneficiaries get to receive free breast cancer screening and prevention and education services.
Donating to us is quick, simple, and hassle-free. The only thing you need to do is to inform us of your decision to take part in our program. Our team will handle everything for you from that point onward, including all the paperwork and the free pickup and towing of your vehicle anywhere in the United States.
Within days following the sale of your vehicle, we'll send you the 100% tax-deductible sales receipt of your vehicle by mail. With this receipt, you can claim the maximum tax deduction in the next tax-filing season.
Aside from the valuable material rewards that you'll get for your donation, you'll also be privileged to enjoy a most satisfying donating experience, knowing that your gift will help save lives.
We accept almost all types of vehicles for donation, including those that need repairs or are no longer running.
If you have any questions or concerns about our donation program, including our quick and easy donation process, feel free to contact us anytime through our toll-free hotline at 866-540-5069. You may also write to us here.
Help Save Lives Today!
You can help ease the worries of the suffering breast cancer patients in your community. Your car donation can help save their lives. Call Breast Cancer Car Donations at 866-540-5069 or fill out our online donation form now!