3 Surefire Tips on Getting Rid of a Bumper Dent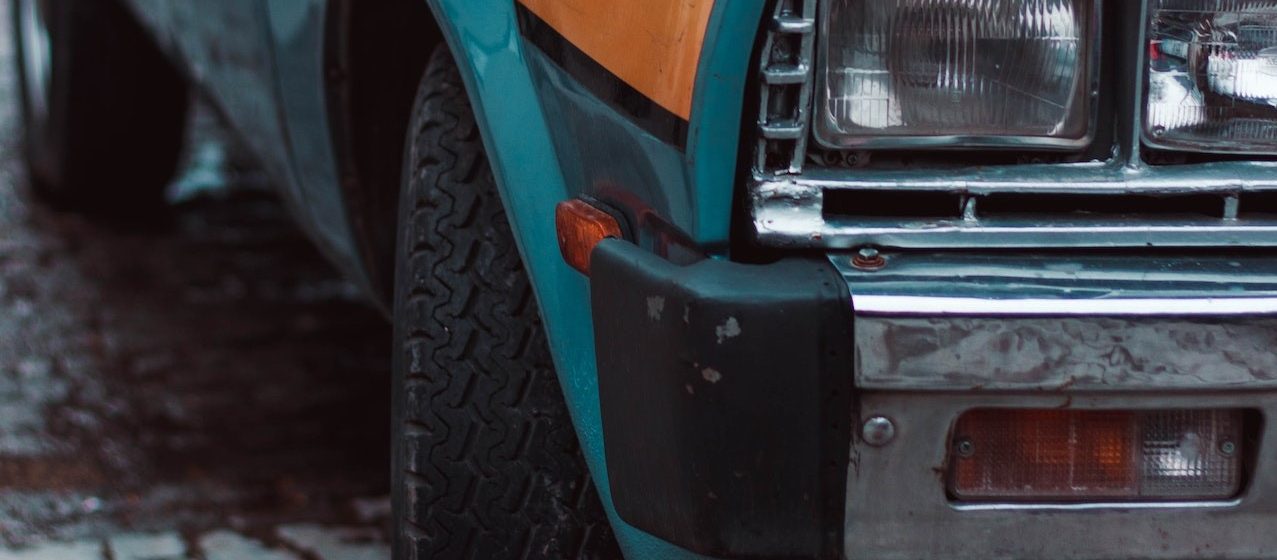 Photo by Levent Simsek under Pexels License
Learn How to Fix that Ugly Bumper Dent Today!
No matter how much you try to protect your car, sooner or later it will fall victim to a bumper dent. Whether the dent is caused by a rogue shopping cart, a minor collision with another vehicle, or a baseball thrown by a neighbor's kid, it's extremely important to get it fixed right away. Otherwise, minor imperfections like this can easily make your car look like a beat-up old clunker.
A large dent that's more than a hand width across or one that has pushed the metal in more than half an inch should be handled by a skilled mechanic. On the other hand, a slightly dinged metal sheet doesn't have to be repaired by a specialized welded-on stud and slide hammer.
When the dent you're dealing with isn't so severe, you may want to try a few DIY solutions to fix it yourself. Before you know it, you'll be back on the road as if nothing ever happened.
How to Repair a Bumper Dent Like a Pro
It doesn't matter how the small bumper dents came into existence. The longer you ignore them, the more they'll nag you each time you see them. If the damage is minor, you may want to unleash your inner handyman and use these tips that Breast Cancer Car Donations has pulled together to make your car look good as new:
1. Use the boiling water method.
To fix a minor dent on your plastic bumper or other plastic areas of your vehicle, all you have to do is to boil a pot of water and pour it on the blemished area. Next, you can use your hands to pop it back into place by reaching up behind the bumper. You may have to remove the bumper entirely to get this done. As soon as it has popped out, pour some cold water over the area to help the plastic set again.
2. Use the plunger method.
Besides unclogging toilets, a plunger can also be extremely effective for fixing a small dent. First, be sure to get the plunger and the ding wet before you use the circumference of the plunger to cover the entire ding. This allows you to create a seal when you press it to the impacted area. Try to apply pressure until the dent pops out.
3. Use the hairdryer method.
This household item can also pop out a dent in your plastic bumper other than its obvious use. Simply blow-dry the blemished area for three minutes. While you're at it, be sure to cover the entire surface by using sweeping motions. To avoid burns, it's best to wear gloves when you push the dent out from the inside.
Don't Know What to Do with Your Clunker?
While fixing a bumper dent is easy, repairing a car that has lots of issues can be daunting and costly. If you have a vehicle that spends more time at the repair shop than in your garage, perhaps it's time to free yourself from the financial chains that bind you to it. You can easily dispose of such an auto at no cost to you by handing it over to us at Breast Cancer Car Donations. When you do that, you'll be helping save the lives of needy breast cancer patients in your local community. You'll become a hero to them and their loved ones.
We'll have your vehicle fixed before selling it through an auction. We'll then use the proceeds to support the life-saving programs of our breast cancer-focused nonprofit partners. These IRS-certified 501(c)(3) nonprofit organizations are committed to improving the overall well-being of breast cancer patients, particularly those who are uninsured and lack the financial means to pay for the high costs of their treatments.
Through your charitable gift, deserving beneficiaries in your area will be given easy access to top cancer centers as well as financial assistance to cover the costs of their treatments, physician visits, medications, follow-up care, and other essential health care services. Other beneficiaries get to receive free breast cancer screening and prevention and education services.
As a donor, you will reap valuable rewards, one of which is your entitlement to receive a top tax deduction in the next tax season. We'll send you the 100% tax-deductible sales receipt of your car a few days after its sale.
You'll also benefit from our free, fast, and professional towing service. We will provide you with this service anywhere you are in the United States since our donation program covers the entire country.
More importantly, you'll feel awesome when you realize how big of an impact your vehicle donation can make on the lives of indigent breast cancer patients. Helping suffering individuals overcome their struggles is truly a rewarding experience you'll never forget.
We take nearly all types of vehicles whatever their ages or conditions. Even if you're giving us a vehicle that's no longer running, we'll gladly take it.
To learn more about our vehicle donation program, including our quick and easy donation process, head over to our FAQs page. If you have any concerns or questions, call us anytime through our toll-free hotline at 866-540-5069 or message us here.
Save Lives with Us Today!
Help save lives as you get rid of your old and defective vehicle the easy way. Go ahead and call Breast Cancer Car Donations at 866-540-5069 or fill out our secure online donation form now!