3 Reasons Why You Should Always Remember What Happened on June 6th, 1944 — D-Day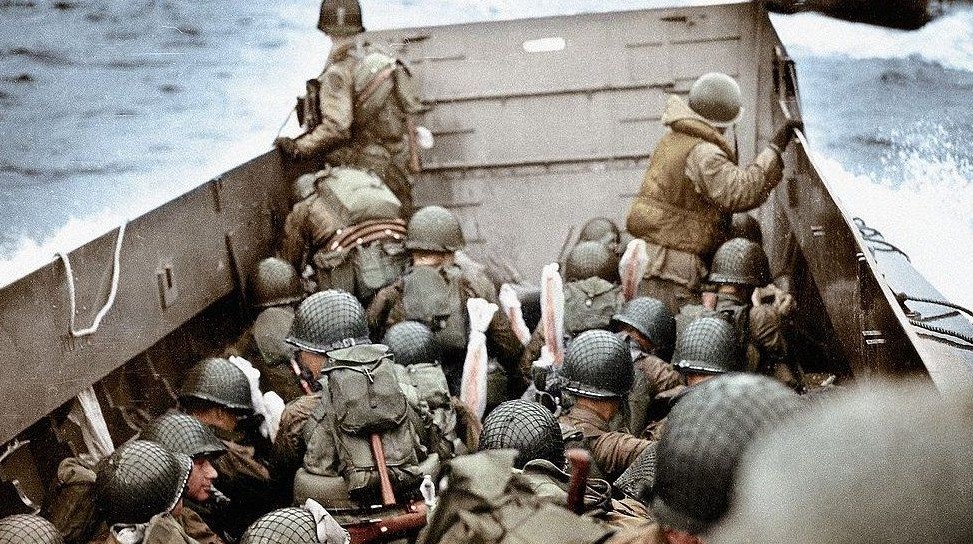 It's the Decisive Turning Point of WW II
On June 6th, 1944, Nazi Germany was caught by surprise when the Allies launched Operation Overlord, a massive amphibious military operation that marked the beginning of Western Europe's liberation from Nazi rule. That day was called D-day. Led by General Dwight Eisenhower, over 156,000 Allied servicemen stormed the beaches of Normandy, France, driving the Nazis away in one of history's greatest battles.
Top Reasons Why You Need to Learn About What Happened on June 6th, 1944
Today, only a few witnesses and veterans who fought along the Normandy shores are left to tell the events that transpired on D-Day and the days that followed. When the last of them passes away, the world may no longer hear first-person accounts of our soldiers' bravery. In remembrance of D-Day's 78th anniversary this year, Breast Cancer Car Donations invites you to look back and learn about what happened on June 6th, 1944.
1. It's the biggest amphibious invasion in history.
Operation Overlord took years of planning — four years to be exact. The invasion involved 156,000 servicemen from Great Britain, the United States, and Canada. Moreover, thousands upon thousands of ships, landing crafts, military vehicles, and planes were mobilized to back up the troops on land.
The Allies had to devise a plan to trick the Nazis into thinking that they had a different invasion target. The deception involved thousands of fake equipment, misleading radio transmissions, double agents, and phantom military forces. The Allies led the Nazis to believe that they were going to attack Pas-de-Calais, an area in France that was closest to Britain, and other German military posts in Norway. This made it easier for them to storm Normandy and defeat the Nazis at a cost of thousands of lives.
2. It played a pivotal role in ending World War II.
If not for the Normandy invasion, the Nazis would have most likely taken more lives and territories and would continue their tyranny over the countries they conquered. Fortunately, General Eisenhower and his colleagues' plan succeeded, despite the one-day delay due to bad weather conditions. In less than a week following the invasion, the Allied troops were able to successfully secure the five beaches in Normandy that were formerly occupied by the Nazis.
Although the attack itself did not end WW II, it significantly weakened the Nazis' grip on power. Consequently, the Nazi troops grew weaker from the succeeding attacks by the Allied forces from the west and the Soviets from the east. World War II finally ended when the Nazis surrendered in May 1945.
3. It's a way to honor the memory of our brave war heroes.
Although D-Day was a great success, it resulted in more than 10,000 casualties. Approximately 4,000 military servicemen died during the battle, while thousands more were wounded or have gone missing.
You Can Help Those Who Are Battling Breast Cancer
Celebrating D-Day is a way of giving thanks to our troops who bravely fought to end Nazi tyranny. Besides recognizing their efforts to ensure our nation's security and safeguard the liberties we enjoy today, celebrating D-Day helps keep their stories alive.
Today, you don't have to storm the beaches of Normandy to make a difference in the world. If you have an unwanted vehicle that's just clogging up your driveway or garage, consider donating it to us at Breast Cancer Car Donations.
We'll turn it into a powerful tool for saving the lives of breast cancer sufferers in your community.
Our team will sell your gift through an auction and use the proceeds to support the critical programs of our reputable charity partners. These IRS-approved 501(c)3 nonprofit organizations are committed to giving uninsured and underserved breast cancer patients access to no-cost or low-cost treatment and other breast health services.
In return, you'll enjoy a free towing service no matter where your vehicle is stored or parked in the country. Additionally, we'll send you your 100% tax-deductible receipt so that you can get the highest possible tax deduction in the next tax season.
However, the best reward you'll get as a donor is the joy of knowing that you're giving destitute breast cancer patients a chance to beat the killer disease.
Nearly all vehicle types are acceptable to us, including those that no longer run.
To get to know our simple and convenient vehicle donation process, check out our FAQs page. Don't hesitate to call us through our 24/7 toll-free hotline at 866-540-5069 or leave us a message here if you have any concerns or questions.
Help Fight Breast Cancer Today!

If you're ready to support a noble cause, transform your timeworn car into a powerful life-saving tool by donating it to Breast Cancer Car Donations. Call 866-540-5069 or fill out our secure online donation form now!