3 Possible Reasons Why Your Car Is Leaking Oil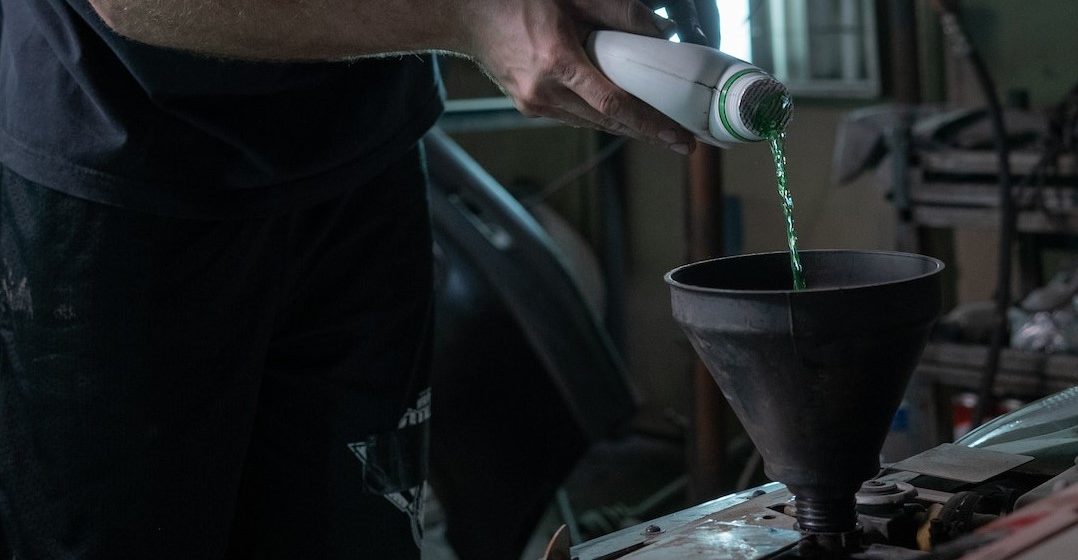 Photo by Anastasia Shuraeva under Pexels License
Get Your Car Fixed to Avoid Engine Breakdown
Your car's engine needs the right amount and quality of oil to function well. With insufficient or poor oil quality, there'll be friction in your vehicle's engine, causing it to malfunction. That's why you shouldn't let procrastination get the best of you when it comes to taking action when you see signs of an oil leak.
You know that you've driven your vehicle for far too long without changing its engine oil when you notice dirty oil leaking from it. If you're not willing to crawl under your car to try to find the cause of the problem, it's best to have it checked by a trusted mechanic. Otherwise, the leaks can potentially cause the seals and rubber hoses to deteriorate prematurely.
Aside from leaving unsightly oily puddles on your driveway, leaking oil can also be a huge environmental hazard. If this isn't bad enough, an engine compartment fire may result when the leaking oil makes contact with your vehicle's hot metal surfaces. When the oil reservoir in your engine compartment runs dry, this can trigger a catastrophic engine breakdown.
What Are the Possible Reasons Why Your Car Is Leaking Oil?
The oil that coats your engine's rapidly moving components eliminates friction as they slip past each other at great speed. As a result, the slick fluid transfers the heat away from the drive pistons and keeps your car's mechanical system in top shape. To help you maintain this fluid-derived balancing act, Breast Cancer Car Donations has pulled together the possible reasons why your car is leaking oil so that you can get it fixed right away.
1. Damaged oil pans or gaskets
Since your vehicle's oil pans and gaskets are positioned at the bottom of the engine, road debris can easily damage them. The oil pan can leak when you're driving on rough roads. It's not unusual for the pan's oil gasket to suffer wear and tear. It can suffer considerable damage and lead to an oil gasket leak.
2. Inaccurate oil filter fitting
Some of the most common reasons why the oil filter fitting is inaccurate include unevenly distributed tightness, improper attachment of the oil filter, and a loose oil filter. Whatever the case may be, this can cause the engine oil to leak through the filter.
3. Damaged temperature sensor
Is the low oil symbol blinking on your dashboard even if the level is correct? When this happens, your temperature gauge will go from cool to hot in a matter of minutes. Since it usually takes more than just a few minutes for the oil to heat, this is an indication of a damaged temperature sensor.
Do You Want to Get Rid of an Unwanted Vehicle Quickly?
If your car's engine suffers damage as a result of an oil leak issue, you may want to dispose of that vehicle altogether if the cost of repair is just too much for you.
If you're looking for a satisfying way to rid yourself of an unwanted auto, contact us at Breast Cancer Car Donations. We'll get it off your hands quickly and at no cost to you while giving you a chance to become a lifesaver for the suffering breast cancer patients in your community.
Our team will auction off your donated vehicle and use the proceeds to support the vital breast health programs of our nonprofit partners. Thanks to your donation, these IRS-certified 501(c)(3) nonprofit organizations will be able to provide more uninsured and indigent breast cancer patients in your area with easy access to top medical facilities as well as financial assistance to help pay for the costs of their treatments, doctor consultations, medications, follow-up care, and other vital health care services. Other beneficiaries get to receive free breast cancer screening and diagnosis as well as prevention and education services.
You'll also benefit immensely from your act of charity since it will entitle you to claim the maximum tax deduction in the next tax season. Additionally, you'll also benefit from our free towing service, which you can get anywhere in the United States.
The most satisfying reward you'll get, however, is the awesome experience of doing something that can help save lives.
We accept nearly all types of vehicles, including those that aren't in great shape anymore. Visit this page to learn what else you can donate aside from cars.
For more information on our donation program, including our quick and easy donation process, head over to our FAQs page. If you have any questions or concerns, feel free to call us at 866-540-5069 or leave us a message here.
Help Save Lives Today!
Reach out to the breast cancer sufferers in your community. Your vehicle donation will give them hope of surviving the disease. Call Breast Cancer Car Donations at 866-540-5069 or fill out our secure online donation form now!