3 Impactful Things You Can Do on World Oceans Day This June 8th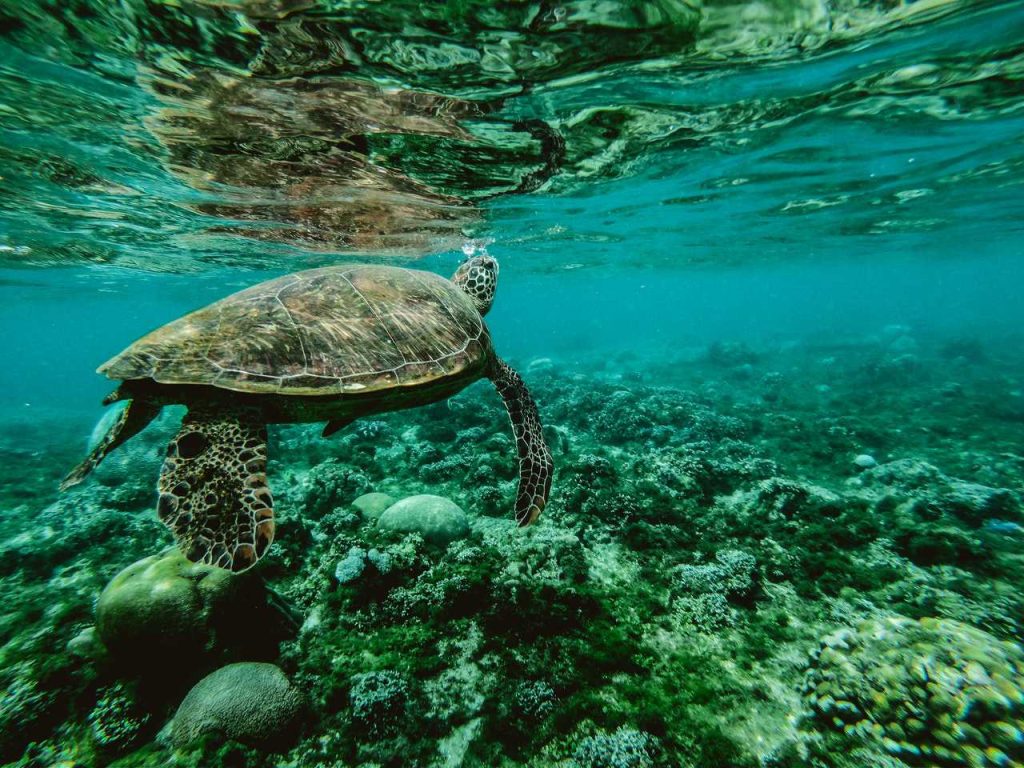 Our Oceans Are in Trouble, But We Can Turn the Tide
Did you know that more than 70% of the earth's surface is covered by our oceans? This means that you're somehow connected to these bodies of water no matter who you are and where you live. Since oceans take up so much of our planet's surface, we should be taking steps to make sure that these marine environments are conserved.
Unfortunately, our oceans are in trouble. The climate crisis is affecting everything that lives beneath the water's surface. It's time to do something to turn the tide. Everyone is encouraged to do their part to diminish the damage to our oceans and marine life every day. This message gets amplified on June 8th as we celebrate World Oceans Day.
What You Can Do to Save Our Oceans
Since the oceans produce at least 50% of the oxygen on Earth, they serve as our beautiful blue planet's heart and lungs. Breast Cancer Car Donations shares these 3 impactful things you can do to help save our oceans.
Participate in cleanups.
Try to look for opportunities to participate in coastal dump cleaning activities that are organized by your local government or private organizations. Become a part of the change you want to see in the oceans by not throwing your garbage carelessly.
The amount of trash that litter coastlines can be alarming. Although a one-day cleanup may not be enough to get rid of the plastics and debris in the water, it's better than doing nothing about it. Be sure to reduce or eliminate your use of single-use plastics that include straws, bottles, and bags because most of them end up in the ocean.
Make sustainable seafood choices.
Don't just buy any fish or seafood you find in the market. Be sure that you're making responsible decisions regarding your seafood choices by checking if they're sustainably caught and processed. Stick to the freshest ones because these are caught locally.
Reduce your energy consumption.
Reducing your energy consumption is a great way to minimize your carbon footprint, which affects our oceans. As the amount of carbon dioxide in the atmosphere rises, the oceans absorb a lot of it. In the ocean, carbon dioxide reacts with seawater to form carbonic acid. This causes the acidity of seawater to increase.
To help address environmental problems such as the acidity of seawater, as much as possible, purchase energy-efficient products. Make sure that you turn off your lights and appliances when they're not in use. Moreover, choose to take the stairs instead of taking the escalator or elevator. Also, support clean alternative energy innovations and solutions.
Save Oceans and Human Lives on June 8th!
While helping save our oceans is extremely important, helping save human lives is equally important. You can do your part in giving needy breast cancer patients a new lease on life by simply donating any type of unwanted vehicle to Breast Cancer Car Donations.
We'll sell your vehicle at a top auction house in your area to generate funding for reputable breast cancer nonprofit organizations that are in partnership with us. These IRS-certified 501(c)(3) nonprofits are committed to improving the overall well-being of breast cancer patients, particularly those who are uninsured and lack the financial means to pay for the cost of their treatment.
The proceeds from the sale of your donated vehicle will go directly to these nonprofits to support their life-saving programs. Thanks to your donation, our charity partners will be able to serve more of their beneficiaries, providing them with easy access to medical facilities where they can undergo all types of treatment, including surgery, chemotherapy, and radiation treatment.
These nonprofits also provide breast cancer survivors with free follow-up care, including laboratory work, annual mammograms, and physician visits after remission. Other beneficiaries get to receive free breast cancer screening and prevention and education services.
You'll also reap great rewards, including getting entitled to receive the maximum tax deduction. Expect to receive by mail the 100% tax-deductible sales receipt of your car a few weeks after its sale. Using this receipt, you can then claim your tax write-off in the next tax season.
You also need not worry about how to dispose of your unwanted vehicle since we will provide you with our pickup and towing service wherever you're located in the country at no cost to you. We will coordinate with a professional towing company in your area to haul your vehicle away at a date, time, and place most convenient for you.
The best reward you'll get, however, is the experience of feeling the joy and satisfaction of giving something that will help save lives.
You can donate not just a car but also almost any other type of vehicle. Regardless of your vehicle's physical state or working condition, we'll gladly take it off your hands for free.
For more information, feel free to check out our FAQs page. If you have questions, call us at 866-540-5069 or leave us a message here.
Turn Your Clunker into a Weapon against Breast Cancer Today!

You can turn your old car into a powerful weapon against breast cancer when you hand it over to Breast Cancer Car Donations. Call us at 866-540-5069 or fill out our online donation form now!