3 Foolproof Tips for Comparing Prices Between Dealerships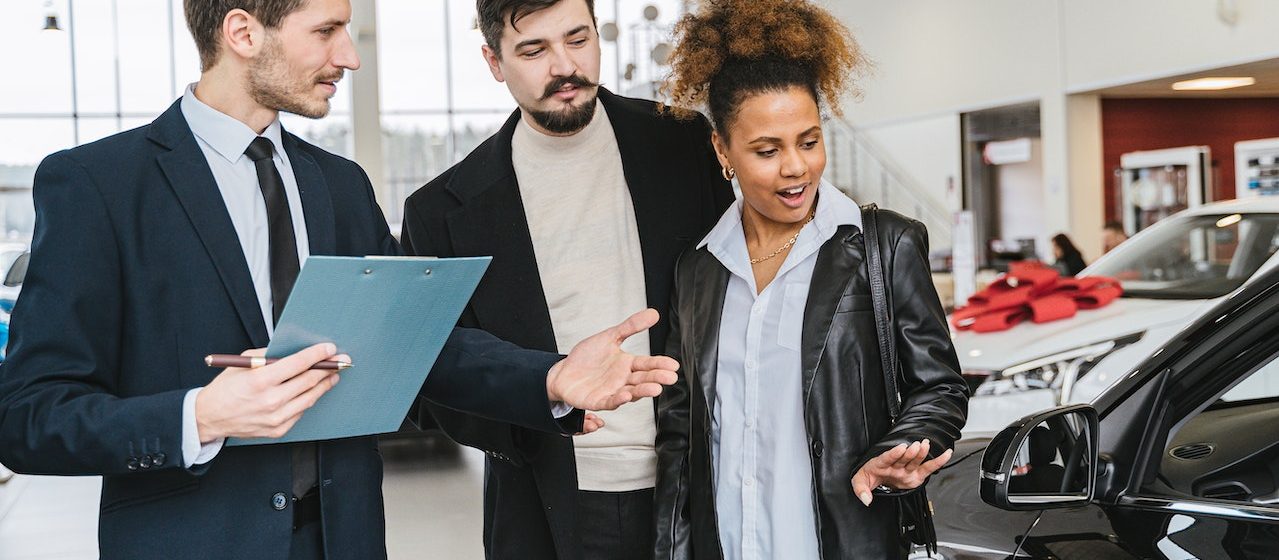 Photo by Antoni Shkraba under Pexels License
Get the Right Car for the Best Price!
Since a new car is a huge investment, purchasing one should be approached with great care after many considerations. While you can find a slew of options out there, you'll also have to comb through different prices at various dealerships.
For this reason, it's best to arm yourself with the right information before you talk to a sales agent that will try to convince you to buy their car. It's best to make sure that you're in full control of your own choice.
How to Compare Prices Between Dealerships
If you're like most car shoppers, you wouldn't want to spend endless hours negotiating with salespeople. To help you get the best price even before you get to the showroom, Breast Cancer Car Donations has compiled these foolproof tips for comparing prices between dealerships.
1. Set a budget.
The last thing you'd want is to be swayed by the first car dealer you meet. Having a fixed budget in mind will help you narrow down your options. You have greater chances of getting the car you truly want if you limit your search based on the amount of money you're willing to pay for a brand-new vehicle.
2. Get pricing information off the internet before visiting the dealer.
First things first: You need to do a little bit of research when you're planning to get yourself a new set of wheels. You don't have to know everything there is to know about cars, but you should at least get pricing information off the internet before you check on-the-lot vehicles to see if the dealership can match the price.
3. Check the car's Monroney sticker.
You'll get a specific car model's standard list of equipment, the options that are installed on the vehicle, as well as the accurate breakdown of its price by checking its Monroney sticker. This listing can also provide you with the car manufacturer's suggested price for the vehicle.
4. Look in the local newspaper.
In most cases, car dealerships put up ads for certain vehicle models. You may find very low and tempting car prices in your local newspaper. However, keep in mind that heavily discounted specials don't usually last long. For this reason, it's best to head down to the dealership right away to enjoy the most savings.
Wondering What to Do with the Old Car You're Replacing with a Brand-New One?
If you're looking to dispose of an old vehicle to make room for a new one, consider donating the former to us at Breast Cancer Car Donations. We'll transform that auto into a powerful lifesaving instrument for the needy women in your local area who have been diagnosed with breast cancer.
Our team will have your donated car fixed before putting it up for auction. We'll then use the proceeds to support the life-saving programs of our breast cancer-focused charity partners. These IRS-certified 501(c)(3) nonprofits are dedicated to helping uninsured and financially struggling breast cancer patients, providing them with financial assistance as well as easy access to top cancer centers where they can undergo all types of treatment, including surgery, chemotherapy, and radiation treatment.
Within days following the sale of your vehicle, we'll send you your 100% tax-deductible sales receipt by mail. With this receipt, you can claim the maximum tax deduction in the next tax season.
You will also benefit from our fast and free pickup and towing service, which we offer our donors in all parts of the United States. Plus, you can count on our dedicated donation specialists to manage all your donation paperwork.
We take almost all types of vehicles whatever their ages or conditions. Visit this page to learn what else you can donate aside from standard cars.
If you have any questions or concerns about our donation program, feel free to contact us anytime at 866-540-5069. You may also send us a message here and we'll respond to you as soon as we can.
Join Our Mission to Save Lives Today!
Your no-longer-needed sedan can be instrumental in the survival of struggling breast cancer patients in your area. You can make a difference in their lives by donating that vehicle to us. Call Breast Cancer Car Donations at 866-540-5069 or fill out our secure online donation form now!