3 Extraordinary Women in American History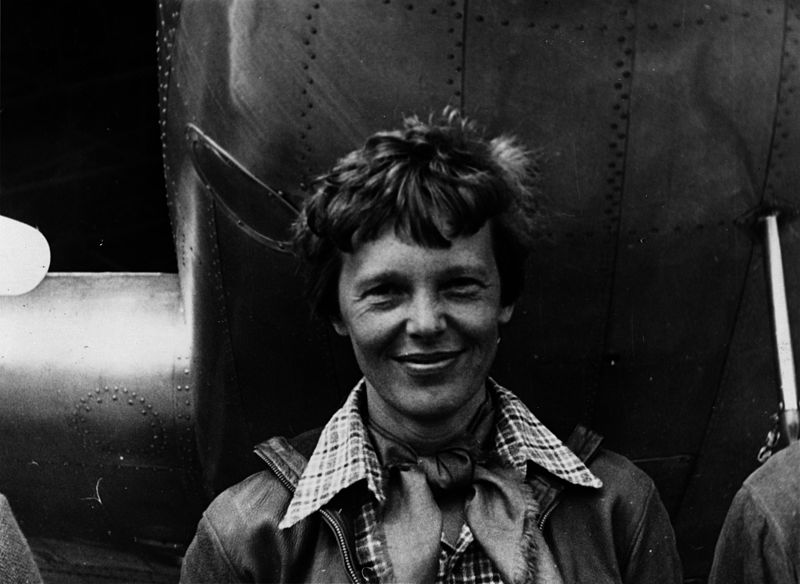 It's Women's History Month this March
On Women's History Month in March, we're given a month-long opportunity to remember and celebrate the accomplishments that extraordinary women have achieved throughout our history as a nation. As we all know, the role of women has drastically changed throughout the years. From tending to children and taking care of the home, women today are asserting their might in the workforce and even in national leadership.
Although America's historic female figures were faced with various challenges as they fought for their rights, they were able to stand up for what they believed in. Many became great influencers, innovators, and thinkers who offered significant contributions not just to the country but to the whole world as well.
Breast Cancer Car Donations pays tribute to these outstanding women who dared to do the unthinkable then, thus changing the course of history.
A Closer Look at the Lives of 3 Extraordinary American Women
Every person, regardless of gender, is uniquely their own. Life is shaped by a person's social setting, individual actions, and the people around them. However, as diverse as our backgrounds may be, there are the select few who intentionally sail against the wind to forge their own path, no matter what the odds.
These 3 extraordinary women in American history all showed this trait:
1. Amelia Mary Earhart
Perhaps you've heard about her in songs or in one of your history classes. However, what made Amelia Earhart or "Lady Lindy" famous was the fact that she became the first female aviator and the second person to fly solo nonstop across the Atlantic Ocean on May 20, 1932. Earhart set off from Newfoundland, Canada, and landed in a pasture in Northern Ireland. Her flight lasted 14 hours, 56 minutes during which she braved strong winds, icy conditions, and mechanical problems,
In her lifetime, Earhart accomplished more than what many women her age could have possibly accomplished. She was a lecturer and an aviation editor of Cosmopolitan magazine, an official of the National Aeronautic Association, a vice president of public relations for New York, Philadelphia, and Washington Airways, and so much more.
Unfortunately, her life was cut short at the young age of 39 when she disappeared on July 2, 1937, while flying over the central Pacific Ocean. Her body was never found. Earhart was officially declared dead in 1939.
2. Rosa Louise McCauley Parks
If you're familiar with Martin Luther King Jr, then you definitely know Rosa Parks. She was an African-American woman from Alabama who challenged racial segregation by not giving up her seat on the bus for a white person. Her resistance was supported by the African-American community and sparked Martin Luther King Jr.'s civil rights movement.
Parks was a political activist who served as the NAACP Montgomery Division secretary for 14 years. During her time, she became one of the nation's key influencers. She mobilized support for a rape victim named Recy Taylor until the case caught the attention of the national leadership. Parks is known as the Mother of the Freedom Movement and the First Lady of Civil Rights.
3. Marguerite Higgins
Marguerite Higgins worked as a reporter for the New York Herald Tribune. She took an assignment in London and Paris when World War II was coming to a close in 1945. Beating the Allied forces to Dachau, Germany, she "liberated" the Nazi concentration camp together with another reporter. She was right at the center of the action during the Berlin blockade. She also reported on the Nuremberg trials.
Higgins also worked as a war correspondent during the outbreak of the Korean War. She was among the first reporters in South Korea when the North Korean invasion started.
Noted for her courage, determination, and persistence, she earned a Pulitzer Prize for International Reporting in 1951. Although she was discriminated against, she boldly faced challenging situations until she overcame them.
Help the Women in Your Community Today!
When you donate any type of vehicle to Breast Cancer Car Donations, you'll make a huge impact on the lives of the women in your community – particularly those who have been diagnosed with breast cancer. Your donation will be used to support the life-saving programs and services of our IRS-certified 501(c)3 nonprofit partners. These charities provide their beneficiaries with easy access to medical facilities so they can undergo full treatment. They also offer free breast cancer screening as well as other breast cancer prevention and education services.
As a donor, you'll have your vehicle hauled away from any location of your choice – free of charge! You'll also get a chance to reduce your taxable income in the next tax season because your donation is 100-percent tax-deductible. Best of all, you'll leave a lasting legacy in your local community.
You can donate almost any type of vehicle regardless of its age and condition.
To find out more details about our vehicle donation process, check out our FAQs page. You may also call us at 866-540-5069 or send us a message online.

Celebrate Women's History Month by Donating a Vehicle
Make vehicle donation a part of your Women's History Month celebration this March. Help save the lives of women afflicted with breast cancer in your community by donating your old beater. Call us at 866-540-5069 or fill out our online donation form now!