3 Best Used Cars for First-Time Drivers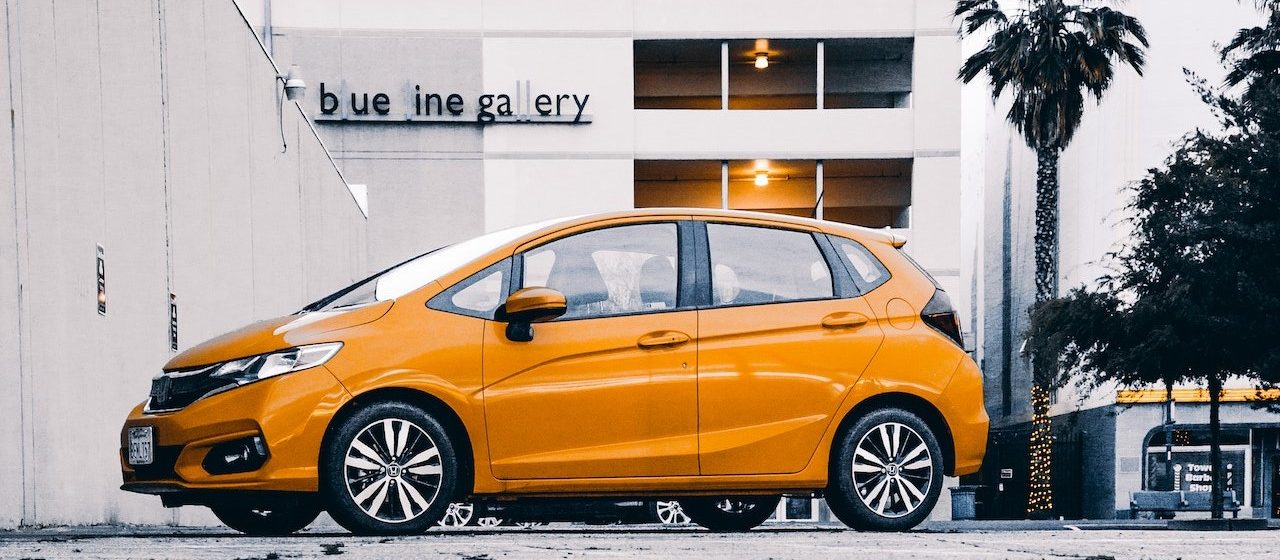 Photo by Ruvim under Pexels License
 3 Best Used Cars for First-Time Drivers: Every Parent's Guide
If you want your teenager to have a car that's economical yet attractive, safe, and fun to drive, you'll need to take a look at least on the 3 best used cars for first-time drivers. In case you don't know, you can find a used car that's almost as good as new for a fraction of the cost of its brand-new version.
When choosing a car that would best fit a first-time driver, you don't just think about its price. You'll also have to assess its overall safety by considering its performance in actual crash tests conducted by the Insurance Institute for Highway Safety and the federal government.
3 Best Used Cars for First-Time Drivers
Having so many options to choose from can be quite overwhelming. Don't lose sleep over it because Breast Cancer Car Donations is here to give you a head start on selecting your image-conscious teen's first car. For your convenience we've gathered all the info you need and narrowed everything down to our 3 top picks:
2009-Present Honda Fit/Jazz
Price: Starts at $8,000 and up
Safety Rating: Good
Why You Should Buy It:
If your newbie driver wants to have a fun car to drive that's both versatile and reliable, the Honda Fit is the car for him. Take note, the second-generation Honda Fit that was sold from 2009 to 2012 is powered by Honda's trusty 1.5-liter inline 4-cylinder engine that produces 117-hp and 106 lb.-ft of torque. On the other hand, the third-generation Fit has a 130-hp, 4-cylinder unit.
What's more, this car is super easy to use, which makes it ideal for inexperienced drivers. Not only that, it boasts of good fuel economy, great safety features, and first-rate cargo space. You can also opt for upgrades such as USB connectivity and Bluetooth, a touch-screen device, a push start button, and a panoramic sunroof.
2005-Present Honda Civic
Price: Starts at $8,500 and up
Safety Rating: Good
Why You Should Buy It:
Since the Honda Civic is one of the most popular cars in the world, the cost of its repairs is fairly affordable and you won't have any trouble looking for spares. Moreover, its no-frills base engine makes it highly recommendable for first-time drivers. A well-maintained Honda Civic can go for over 250,000 miles without any problems.
Not only that, if young drivers want to customize this car according to their liking, you won't have to shell out that much money because of its large aftermarket support. Both sedan and hatchback versions come with a look that doesn't' compromise its overall performance. Its safety features are on point. It also has good fuel economy, spacious interiors, an awesome ride quality, and good fuel economy.
By the way, this car is perfect for drivers who are on the petite side because of its low windshield, which allows for a clear view of the road ahead.
2014-Present Kia Soul
Price: Starts at $9,500 and up
Safety Rating: Good
Why You Should Buy It:
This car is perfect if your young driver wants to stand out from the rest. This car sits between a hatchback and the compact crossover and comes with an appealingly odd shape that marks its distinctively unique form compared to all the other vehicles on the road. It boasts of spacious interiors, a smooth ride, and an awesome audio system.
The second-generation Soul comes with either a 130-horsepower or 164-horsepower 4-cylinder engine and a 10-year, 100,000-mile limited powertrain warranty. With this car, you won't be sacrificing individuality for its high level of utility.
You can be sure that as your kid goes through one of the rites of passage to adulthood by buying his first car, our top 3 picks won't disappoint. As soon as they pass their driving test, present these options to them.
Donate an Old Car to Help Save Lives
Speaking of cars, if you have an unwanted car that's been sitting idly in your backyard for the longest time, you can choose to donate it to us at Breast Cancer Car Donations to support breast cancer patients in your area. We auction off all vehicles donated to us and use the proceeds to deliver breast health services to needy individuals. These services include providing indigent patients with access to health facilities that offer breast cancer screening, diagnosis, and treatment. The funding is also used in financing breast cancer research and breast cancer awareness campaigns.
For more information on Breast Cancer Car Donations, our donation process, the types of vehicles you can donate, the tax deductions and other rewards that await as our donor, and other related matters, take a look at our FAQs page. For inquiries, you may call us at our toll-free hotline 866-540-5069 or contact us online.
You can donate by either calling us anytime, any day or filling out our online donation form. We accept vehicle donations anywhere in the United States since we have car donation programs in all 50 states.
Don't miss the opportunity to touch lives today. Call us 866-540-5069 to get started with your car donation!