15 Ways to Make the Day of Someone with Breast Cancer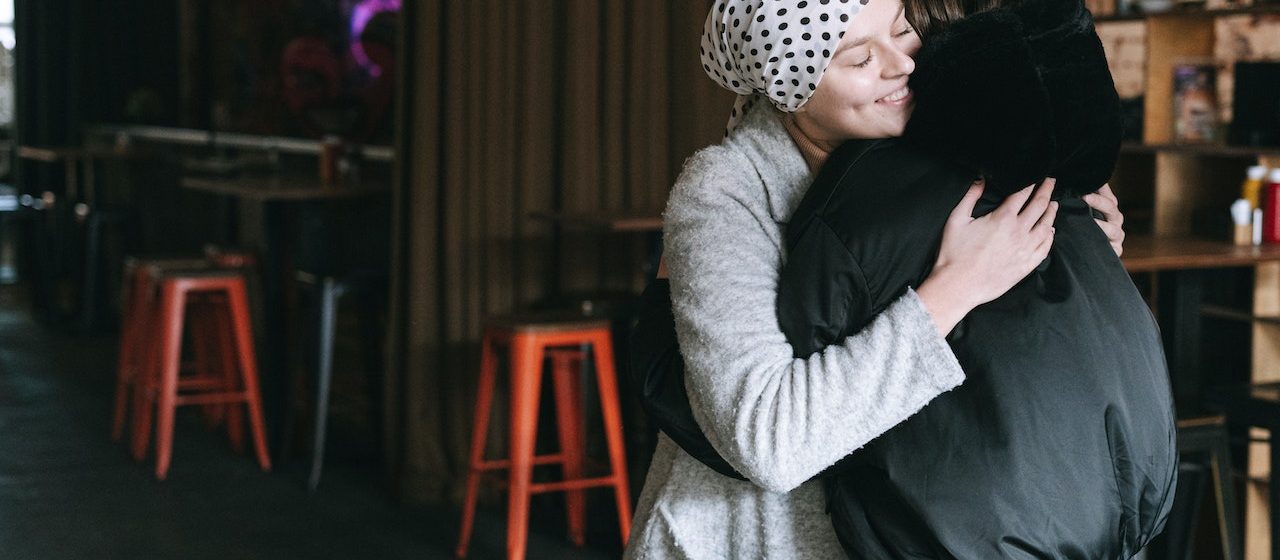 Photo by Ivan Samkov under Pexels License
15 Ways to Make the Day of Someone with Breast Cancer
Would you like to know the top 15 ways to make the day of someone with breast cancer? You could be one of the countless people throughout the United States who have a loved one whose life has been touched by this life-threatening disease. This person could be your mom, a sister, a close friend, a next-door neighbor, or maybe even a co-worker or a boss.
It doesn't matter who they are. The point is, they matter to you. While there are many occasions where we can express how much they're valued, we don't have to wait for their birthdays or the next holiday season to let them know that we love them. Do something awesome for them today!
The 15 Little Acts of Kindness You Can Give
A person who's recently been diagnosed with breast cancer may feel too overwhelmed to ask for assistance even when they know that they need it. At times, they may not even know what to ask for in the first place.
Offering to give practical support would be your best move at this point. Anticipate their needs and meet them. These little favors would surely lighten their load and make their bad day seem a little better.
We've come up with a list of the top 15 ways to make the day of someone with breast cancer. These came from people who've been through the breast cancer journey themselves. They said these little acts of kindness made an enormous difference to them, especially during those very tough days.
Be there to listen. Sometimes, they just need someone to vent out their frustrations to.
Gift them with a beauty bag full of goodies.
Give them hypoallergenic makeup, fake lashes, nail polish, skin brush—the works.
Send a short text message to tell them that you're thinking about them.
You could even add a little something at the end of the message like, "You don't need to respond." so that they won't feel pressured to do so.
Offer to clean their house.
Better yet, hire a cleaning company to clean their home.
Volunteer to drive them to their check-ups and treatments.
Doing this regularly would be even better.
Bring them their comfort food.
Make sure to check on all their dietary restrictions.
Offer to pick up their groceries.
If you're picking up your groceries, try calling your ailing friend or loved one and offer to pick up some things they need for themselves.
Let them know that they can call you when they need company.
When you say this, mean it.
If your loved one is a parent, offer to babysit their kids during their chemo treatment or even on normal days. This way you'll be able to give them a chance to rest even if it's just for one day.
A hug is worth more than a thousand words of comfort and encouragement to a loved one who has breast cancer. It's also a great way to begin and end a visit.
Pick out a card and tell them you are thinking of them to make them feel loved. You'll be surprised at how many breast cancer patients love getting thoughtful cards.
Take them out to the movies.
If they don't feel comfortable going out, you can always watch a good movie together at home.
Give them a soft blanket.
They could use this while they go through chemotherapy, or when they simply want to lounge on the couch.
Offer to help pay their medical bills.
You can do this if the person is comfortable with it.
Donate an old vehicle to Breast Cancer Car Donations.
This is one of the best ways to make an impact on a much larger scale. The proceeds from the auction sale of your donated vehicle will go to the leading nonprofit organizations in the country that are battling breast cancer. These are our IRS-certified 501(c)3 nonprofit partners, the American Breast Cancer Foundation (ABCF) and Women Involved In Nurturing, Giving, Sharing, Inc. (WINGS). These charities deliver comprehensive breast health services to uninsured and underserved individuals, providing them with financial assistance, education, and access to medical facilities where they undergo full treatment, paving the way for their recovery and rehabilitation.
While your vehicle donation will immensely benefit breast cancer patients and their families, you will also reap rewards, including a top tax deduction after your donated vehicle is sold at auction.
To get to know us better and find out the details of our vehicle donation program, check out our About Us and FAQs pages. If you have questions, you may phone them to us at our toll-free hotline 866-540-5069 or send us a message online.
You can jumpstart your donation process by calling us today or by filling out our secure online donation form. We accept vehicle donations anywhere in the United States since we have car donation programs in all 50 states.
Show Them You Care
Make a loved one smile by going out of your way to show them that you care. Doing one or more of the 15 ways to make the day of someone with breast cancer is guaranteed to do just that.