12 Ways to Cheer Up Someone with Cancer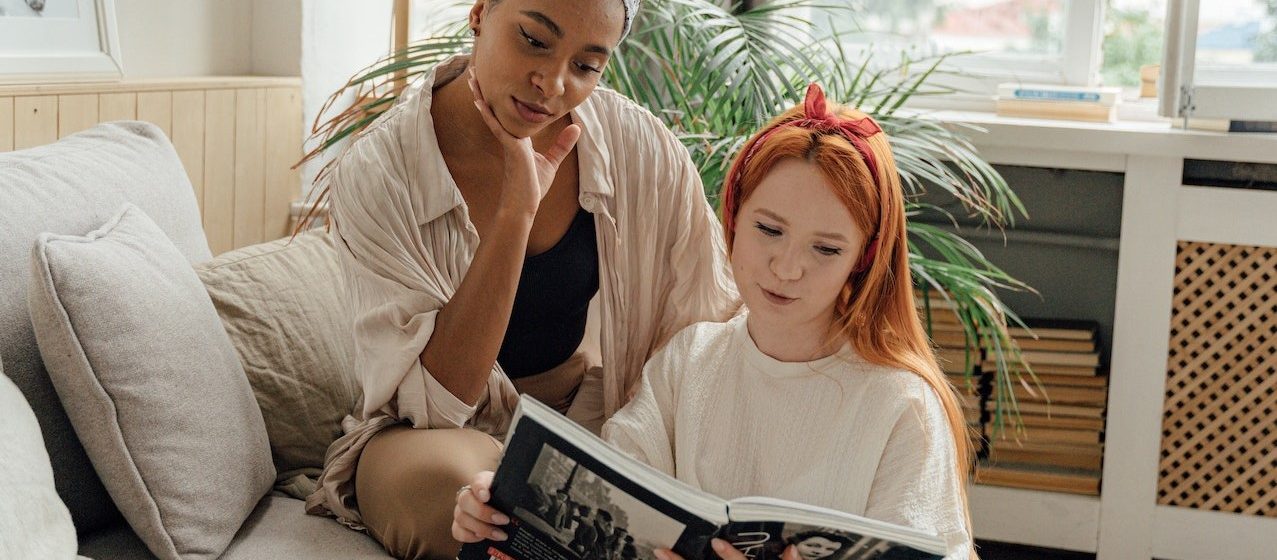 Photo by Antoni Shkraba under Pexels License
Brighten Their Lives Through These Simple Ways
Living with cancer is one of the toughest battles one has to endure in life. If you have a loved one fighting the disease, all you want to do is simply be there for them throughout their journey. You may often find yourself wondering what else you can do to make life more convenient for them even with the littlest of gestures.
While checking in with your sick friend or relative every now and then can already mean the world for them, you can still do other things that can put a smile on their face. Below are 12 ways to cheer up someone with cancer.
1. Reach out to them.
Send a text, card, or note saying you're thinking of them. Don't forget to mention that you're always there to lend an ear whenever they need one.
2. Drop off a meal.
Be sure to ask them in advance about any dietary restrictions they have or whether they're following a diet plan provided by their health care team.
3. Be a good listener.
When they're opening up to you, always give your full attention to what they're talking about. Avoid advising unless they ask for it.
4. Offer to perform their chores.
Instead of asking them what they need help with, be specific with the tasks you can do on their behalf. Whether you're volunteering to wash the dishes, do laundry, prepare dinner, or look after their kids or pets, you'll surely lessen their burdens.
5. Offer to be the "communication person."
This means taking the responsibility of updating others about your loved one's present condition. It can be exhausting on their part to keep sharing the same details again and again.
6. Offer to plan a schedule for them.
Their schedule may include trips to the hospital for their chemotherapy sessions, meal deliveries, visits from friends, and anything else you can think of. See to it that they're comfortable with the routine.
7. Buy them a hat, scarf, or wig if they start to lose their hair.
It's not uncommon for cancer patients to lose their self-confidence because of hair loss from chemo treatment.
8. Give them a good book to read.
It can be an inspirational book written by a cancer survivor, a comedy novel to take their mind off things, or a new book from their favorite author.
9. Accompany them during their chemo session.
Drive them to the hospital and if possible, stay with them throughout the entire session.
10. Ask if they need anything whenever you're out.
Whether you're at the grocery store, pharmacy, or a coffee shop, text them and ask if they'd like you to grab anything for them.
11. Hang out with them.
Take them out for a lunch date, watch a movie, or have a relaxing day at the spa.
12. Give them an Uber gift certificate.
In case you're not available to give them a ride, they can use this.
Here's a Sure-fire Way to Make Breast Cancer Patients Smile
Although the ideas above can guarantee you a huge grin from someone struggling with cancer, they might not top this final suggestion of ours: Donate an old vehicle to us here at Breast Cancer Car Donations. When you do so, you'll help us save the lives of the needy women in your area who have been diagnosed with breast cancer.
We'll sell your vehicle donation at an auction and then distribute the proceeds to our charity partners. These IRS-certified 501(c)(3) nonprofit organizations use the funding we give them to support their beneficiaries through a range of vital breast health services. Thanks to your donation, uninsured and financially struggling breast cancer-stricken women in your community will get the opportunity to undergo full treatment. Survivors of the disease will also benefit from the free follow-up care and counseling services that our charity partners provide.
As a token of our gratitude, we'll promptly mail to you the 100% tax-deductible sales receipt of your vehicle days after its sale. This receipt will entitle you to claim the maximum tax deduction in the next tax season.
We will also pick up and tow your vehicle away for free and at your convenience. You can also count on us to process all of your paperwork.
While these perks already sound exciting enough, you can't compare them to the satisfying feeling you'll experience, knowing that your auto donation will be used to help save lives.
We take almost all types of vehicles, including those that are no longer running. We can collect your donation anywhere in the country since we operate in all 50 states.
If you have any questions or concerns, feel free to contact us anytime at 866-540-5069 or you may send us a message here. Feel free to visit our FAQs page to learn about our donation process and other important details.
Turn Your Jalopy into a Lifesaver Today!
Ready to help breast cancer victims beat the devastating illness using your no-longer-needed automobile? We at Breast Cancer Car Donations are ready to get it off your hands anytime! Give us a call at 866-540-5069 or click here to make your auto donation now!