10 Post-Mastectomy Items to Have at Home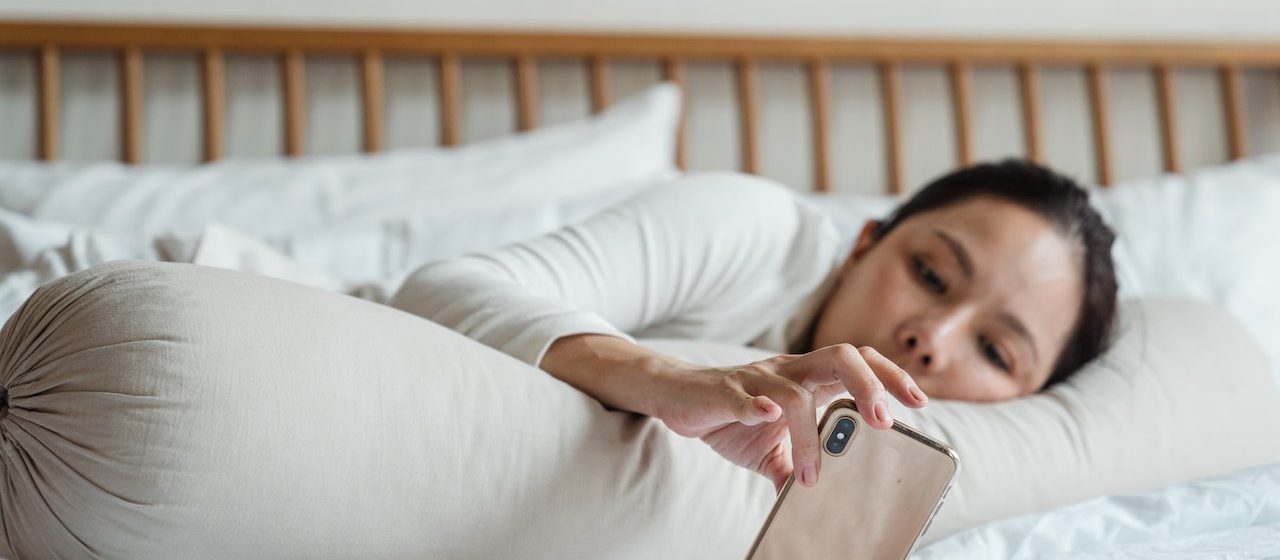 Photo by Ketut Subiyanto under Pexels License
These Items Can Help Ease the After-effects of Surgery
Following a successful mastectomy and days of recovery at the hospital, your doctor finally gives you the green light to head home. Unfortunately, you may still find yourself experiencing discomfort and the after-effects of surgery, which is why it's important to have all the post-mastectomy essentials ready at home. Take a look at what they are below.
1. Mastectomy pillow
Mastectomy pillows are made to protect incisions. The pillow goes over the breast area and underneath the arms, giving you the reassurance that your stitches are fully protected. Additionally, it will make you feel more secure when hugging others.
2. Drain lanyard
Once you've completed your mastectomy, expect to have drains coming out of your body and being held in place with stitches. Since you can't let them drop or dangle in the shower, nor can you wear your camisole, you'll need to hang your drains somewhere — and thank goodness for drain lanyards! Loop a large safety pin on each drain, and clip them to the lanyard.
3. Wedge pillow
Another pillow that can provide you extra comfort and protection is a wedge pillow. If you're fond of laying on your couch, this item should come in handy for your post-op recovery. Your chest will be very heavy once your expansion process starts, but with this pillow, the heaviness will no longer be a concern.
4. Mastectomy drain jacket
There's no better way to hide your drains than by donning a jacket with inside pockets. While there's also the option of attaching them with safety pins to any jacket, that might require a little more effort.
5. Front closure bra with wide compression
A compression bra helps reduce breast swelling. Since it can become very tight, however, you should follow your surgeon's instructions for using it.
6. Shower seat
You'll most likely feel weak in the few days following your mastectomy, and standing in the shower for minutes might be a challenge. A shower seat is what you'll need to fix that problem. Not only will it make showering less of a burden for you, but it also gives you the freedom to sit and relax there for as long as you want.
7. 2-in-1 shampoo
A 2-in-1 shampoo is another item that can help you get through a shower during your first post-surgery week. Using a separate shampoo and conditioner isn't a good idea as you'll be performing more movements with your still-fragile body.
8. Cotton camisoles
Cotton camis are a must-have for those recovering from a mastectomy. This is because camisoles won't require you to lift your arms anymore to wear them. To make it even more convenient, buy ones that have built-in bras already.
9. Seat belt pillow
Riding in a car can be an unpleasant experience for women who've just had their mastectomy, which is why we strongly suggest you use a seat belt pillow. Place it between your affected breast and seat belt every time you're on a vehicle. It's the best way to ease the pain of a bumpy ride.
10. 4×4 gauze
You'll need these pads to cover your drain areas and scars.
Help Breast Cancer Victims Get Proper Treatment
While you (or your loved one) can consider yourself lucky for having a successful mastectomy, other breast cancer sufferers in your community are still waiting for their turn — that is, if ever they get one. For those who are uninsured and can't afford the high cost of treatment, all they can do is hope and pray for a miracle.
You can provide them that miracle when you donate an old vehicle here at Breast Cancer Car Donations.
We'll auction off your auto donation and distribute the proceeds to our breast cancer-focused nonprofit partners. These IRS-certified 501(c)(3) nonprofits use the funds to deliver a range of breast health services to all who need them.
Thus, thanks to you, destitute breast cancer patients can gain easy access to top medical facilities where they can undergo full treatment. Other beneficiaries will also benefit from free breast cancer screening, prevention, and education services that our charity partners provide.
To reward you for your generous deed, we'll send you by mail the 100% tax-deductible sales receipt of your car. This receipt will greatly help you cut your tax bill when you file your itemized federal tax return in the next tax season.
You will also benefit from the professional pickup and towing services that we will provide you for free. Since we operate in all 50 states, rest assure that we'll be able to collect your vehicle wherever you had it parked or stored anywhere in the country. Just tell us when and where you want your car picked up and towed, and we'll send a licensed towing crew over to do the job. You don't even have to be around when they arrive.
Aside from the valuable material rewards that you'll get for your donation, your act of charity will allow you to enjoy the immense joy that comes with helping save lives. Surely, that's going to be a meaningful experience for you.
We accept almost all types of vehicles, including those that are barely running anymore. Check out this page to get a comprehensive list of the various vehicle types we collect from our donors.
Have a question for us? Call Breast Cancer Car Donations at 866-540-5069 or write to us here. You may also visit our FAQs page to get to know our quick and easy donation process and other vital information about us.
Do Something Extraordinary Today!
Extend a helping hand to the breast cancer-stricken individuals in your community who are fighting for their lives. It only takes a simple vehicle donation to fire up their hope of surviving the disease. Call Breast Car Donations at 866-540-5069 or fill out our online donation form now!