10 Fun Activities Everyone Should Do This Winter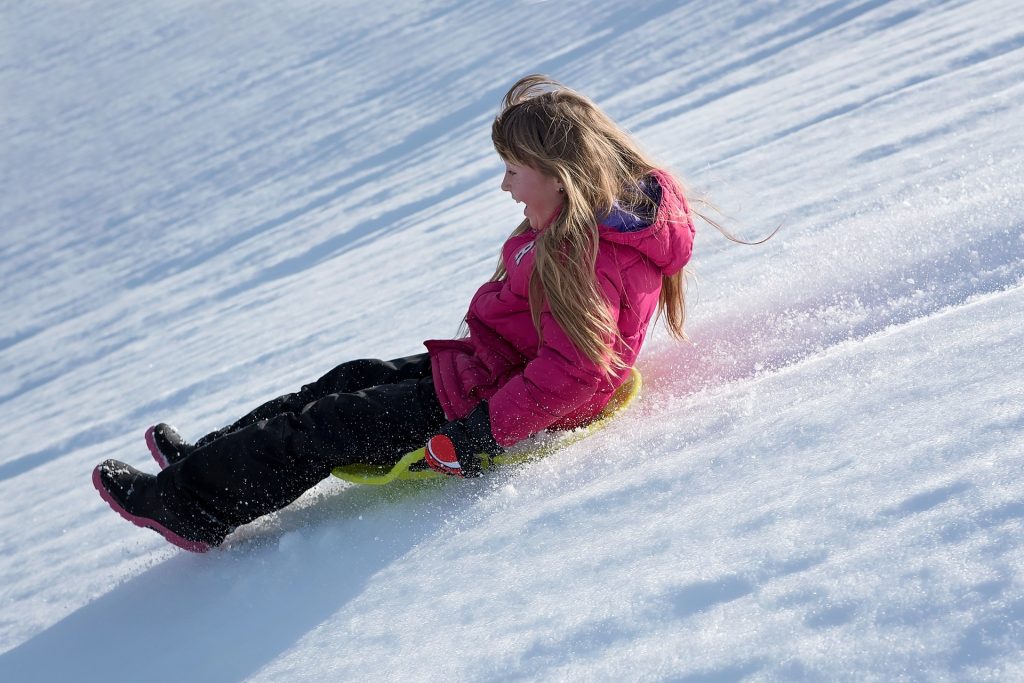 10 Fun Activities Everyone Should Do This Winter
Whether you prefer to stay in the great indoors or outdoors, you'll surely have a blast with this list of 10 fun activities everyone should do this winter! The good news is that you don't have to wait for all the snow to melt before you decide to have some fun! Breast Cancer Car Donations shares a bevy of ideas to keep you from hiding out under the covers at home!
Winter Time Is Fun Time!
We have one piece of advice for you: Don't let the winter season pass you by without doing at least 5 of the suggested activities on this list:
1. Ice Fishing
Did you know that chasing some feisty lake trout out on the ice is one of the most exciting things you can do this winter? You can't even begin to imagine the sense of personal satisfaction you'll feel when your fresh-caught fish is served for dinner.

Ice fishing is a fun and inexpensive way to bond with your family and friends. Why don't you bundle up, break out your favorite portable seat, head down to the nearest ice fishing locations, and spend a relaxing day with your loved ones?
2. Snowball Fight
The best thing you can do with your friends when you see so much fresh snow outside is a good old-fashioned snowball fight! What are you waiting for? Get outside, make teams, and try to win the war of snow!
3. Football Party
For anyone who wants to spend fun times indoors, think about hosting a football party. You can invite your best buddies over to cheer for your favorite team. If you don't want to go through all the trouble of preparing all the food, you can just ask your friends to bring anything to eat or you can always order pizza.
4. Scrapbooking
Are you in the mood to do something with all those boxes of unorganized photos? Guess what, scrapbooking is still one of the best winter activities that you can do with your family. Now's the perfect time to get your scrapbooking ideas down on patterned paper as you document all of those great memories!
5. Movie Marathon
Nothing's more relaxing than cuddling on the couch with a blanket and a bucket of popcorn while binge-watching the Oscar Best Picture winners on Netflix.
6. Read by the Fire
We're sure you'll agree that the fire is even better when you have a gripping page-turner to read.
7. Jigsaw Puzzles
When was the last time you got busy with a jigsaw puzzle?
8. Bake Pies
Do you want to make the best homemade pie ever? A great pie is all about your choice of mouth-watering fruits (peaches, lemons, apples, etc.), the perfect pie crust, and a whole lot of love.
9. Ice Skating
Is there a frozen pond, lake, river or an ice-skating rink near you? Why don't you put on a pair of blades, breathe in the fresh air, and glide along? By the way, there's nothing like a cup of hot cocoa to follow up this activity.
10. Dog Sledding Tour
Did you know that you don't have to travel to Alaska to take a dog sled out for a spin? You can find awesome dog-sledding destinations in other states as well! Remember that this sport is a bit rigorous and it's best for folks with a good level of health and fitness.

Ready to Do Something Awesome This Winter?
While these 10 fun activities will surely make you feel good during the winter season, there's another thing you can do that will make you feel great: Donate your old and unwanted car to Breast Cancer Car Donations. By doing so, you'll turn a useless clunker into a powerful instrument that can save the lives of needy breast cancer patients in your area.
We sell at auction every vehicle donated to us and use the generated money to support the various programs and services of our IRS-certified 501(c)3 nonprofit partners. These programs focus on breast cancer prevention, screening, diagnosis, treatment, and research.
Your vehicle donation will not only bring immense benefits to struggling breast cancer patients and their families. It will also benefit you! You'll get not just free professional towing services from us but also a 100% tax-deductible sales receipt after your donated vehicle is sold at auction. This receipt is your ticket for enjoying a huge tax cut when you file your itemized federal income tax return for the next tax-filing season.
If you want to learn more about how donating a vehicle can benefit struggling breast cancer patients, their families, your community, and yourself, visit our FAQs page. For inquiries, you may call us at 866-540-5069 or send us a message online.
You can make your donation by filling out our secure online donation form or calling us directly. We accept almost all types of vehicles regardless of their age and condition. We also accept vehicle donations anywhere in the United States since we have car donation programs in all 50 states.

Do Something Meaningful this Winter
As you consider what fun activities to do this winter, why not also do something meaningful? Call us at 866-540-5069 and let's work together to bring breast cancer numbers down with your car donation!