Washington, D.C. Car Donations
Donate Your Vehicle and Save Lives!
Save Lives Through Washington D.C. Car Donations
The old unwanted car you have in your garage in Washington, D.C. could become a big weapon in the battle against breast cancer. By working with Breast Cancer Car Donations, you are showing that you truly care for the victims of this dreadful disease and that you want to do your share in defeating breast cancer.
The proceeds from your Washington D.C. car donations will not only be helping breast cancer patients but also non-profit organizations as they pursue their research on breast cancer, which includes their continuing work on how to detect and diagnose the disease at an earlier stage. This will help in improving management and treatment of breast cancer patients. The earlier we fight the disease, the better chances of survival for the victims.
That's why the donation you are making means so much to the lives of many individuals.
All you need to is reach out, let us know if you are ready to participate in Washington D.C. car donations, and we'll take care of the rest.
All About Washington, D.C.: The Capital of the United States
As we all know Washington D.C. is formally the District of Columbia. Other than being the capital of the United States, it is also the country's political center. Washington was named in honor of the first U.S. president, George Washington, while the "D.C." is a special area created that is not a state.
Here are other fun facts about Washington D.C.:
Alligators used to live in the White House. Two American presidents, John Quincy Adam and Herbert Hoover, kept them as pets.
The White House movie theater was originally a coatroom. When Jimmy Carter became U.S. president, he watched a total of 480 movies there. Since then, no one has broken that record.
Washington D.C. residents love their wine.They drink more wine per capita than any of the 50 states.
The National Cathedral has a lot of wacky grotesques and gargoyles. Did you know that one of them is the sculpted head of Darth Vader, the villain in "Star Wars"? You can go to the Northwest tower and check him out using binoculars.
The Capitol has underground tunnels that have never been seen yet by the public. Miles and miles of those tunnels are for senators and members of the House. There are also elevators reserved only for lawmakers and off limits to others.
A crypt lies under the Capitol building that was purposely made for George Washington. However, he was not buried there.
There are marble bathtubs in the Capitol building, installed in 1859. At that time, senators lived in boarding houses that didn't have running water, and these bathtubs kept them from stinking.
Next to New York City, Washington D.C.'s metro is the busiest subway system in the country.
The Capitol Building serves as the dividing center for all the city's quadrants. Thus, all the roads in the city lead to it.
There are six levels in the White House. It consists of 132 rooms, 35 bathrooms, eight staircases, 28 fireplaces, 412 doors, 147 windows, and three elevators.
How to Participate in Washington D.C. Car Donations
The process of donating a car in Washington is very quick and simple. We provide a stress-free and convenient donation process.
Call us at 866-540-5069 or just fill out the online donation form. We'll just need a few details about yourself and the vehicle.
Then, we schedule a tow truck to pick up and haul off your vehicle at absolutely no cost to you.
A few days after your vehicle is sold, you'll be getting a tax receipt in your mail. You can use this to claim your top tax deduction. Also, with this tax receipt, you don't have to pay for your vehicle's insurance and registration anymore.
We Accept Almost Any Kinds of Vehicles
You are ready to donate. However, you are not certain if your vehicle is accepted in our Washington D.C. car donations program. That's not a problem at all because we accept almost all kinds of vehicle.
From general vehicles, RVs up to boats and specialty vehicles, we got you covered. Also, we don't care if your vehicle is not in running condition. We'd be happy to accept them nonetheless.
Here are some examples of vehicles we accept.
Cars
SUVs
Trucks
RVs
Campers
Trailers
Boats
Jet Skis
ATV
Snowmobiles
And more
What's In It for You When You Donate Your Car
Taking part in Washington D.C. car donations will not only benefit breast cancer patients. You also stand to receive benefits as a result.
Here are some of them:
Quick and simple donation process
The pickup and towing of your vehicle is absolutely free
No more paperwork as we are going to handle everything
No more paying extra for repairs or upkeep
No more hassles in advertising and looking for potential buyers just to sell your vehicle
Donate Your Vehicle to Washington, D.C. now!
If you are ready to be a big part of saving many lives, then donate your vehicle now! Or call us at 866-540-5069.
or Call Us Now at 866-540-5069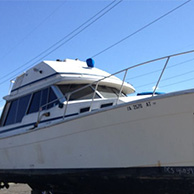 Excellent customer service!