Your Ultimate Black Friday Survival Guide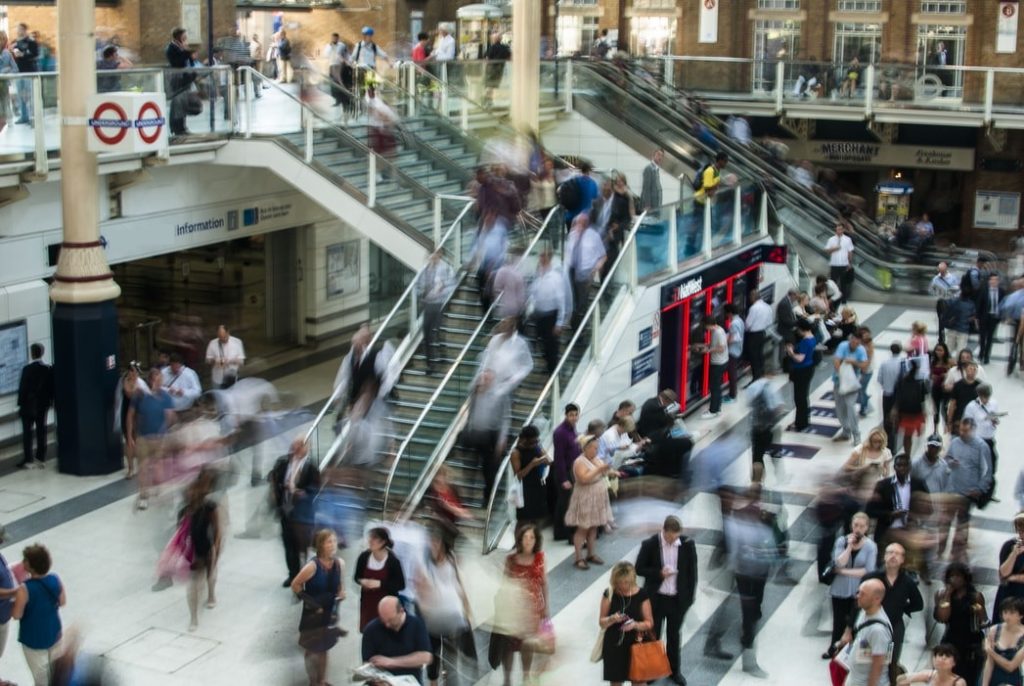 Your Ultimate Black Friday Survival Guide
You know it's Black Friday when Turkey Day is over and every bargain hunter throughout the United States quickly recovers from the food coma they fell in and transforms into a shopping ninja. A word of caution: Black Friday is not for the faint of heart. With mobs flooding into stores in an attempt to squeeze all their shopping for a limited time in a single day, Black Friday is the perfect cocktail for the kind of stress that could make anyone sick.
Needless to say, in trying to hit as many stores as you can while elbowing through dense crowds and waiting for hours in frustratingly long lines, you can easily get carried away by the stress of the day. But despite all this, Black Friday remains a highly anticipated occasion as folks hope to purchase expensive items at unbelievably low prices.

Must-Have: Your Ultimate Black Friday Survival Guide
If you don't want to be that person who throws a punch at another shopper over the last flat-screen TV available at a store, you'll have to learn to keep your cool before you lose your sanity. To help you avoid that fate, Breast Cancer Car Donations has compiled your ultimate Black Friday survival guide. Here are the things you need to do:
1. Do your research.
Even if you're a Black Friday newbie, do not act like one. In case you're not aware, the year's biggest shopping day requires weeks or months of careful planning.
For instance, Black Friday veterans monitor certain sites for sneak previews of the best deals and scope out crowd-management systems for their nearest retail meccas. Furthermore, they compile in-store maps as well as spreadsheets that outline their Friday morning routines. In fact, some of them go at it with military precision after spending hours on online forums to discuss Black Friday strategies.
2. Never wander aimlessly.
Remember the rule of thumb: Never spend more than 20 minutes in one store. Unless you want to be counterproductive by fanning out on small items such as CDs or DVDs and missing out on more deals at other stores, go straight to the item that you came for, then make a run for the checkout line.
3. Find others to join your Black Friday campaign.
It pays to go with a posse because each member of your team can be assigned to focus on a specific section of a store or even go to other stores at the same time. When you hit the mall with two or three of your besties, you'll increase your chances of getting the items that you actually want.
4. Practice self-control.
It's extremely important to control your impulses on Black Friday if you want to get more bang for your buck. Keep in mind that Black Friday deals are a tease for retailers because they're hoping that you'll come to their stores and walk out with a bunch of items that aren't greatly discounted.
5. Enjoy your retail experience.
Black Friday shopping is incredibly fun. However, if you're not cut out for this kind of thrill and excitement, you might just want to sink comfortably into your couch and wait until Cyber Monday.
Do You Want to Get Rid of a Vehicle?
Keeping any type of vehicle that you no longer want or need doesn't make any sense. Instead of keeping it on your property for an indefinite period, why don't you just donate it to a charity that supports a truly worthy cause.
Once you hand over your old car to Breast Cancer Car Donations, you will provide hope and save the lives of destitute breast cancer patients in your area. We'll auction off your donated vehicle and use the proceeds to support the comprehensive breast health services that our charity partners offer to uninsured and underserved individuals in your community. These IRS-certified 501(c)3 nonprofit organizations provide their beneficiaries with financial assistance as well as access to medical facilities so they can undergo whatever types of treatment they need. They also offer free breast cancer screening as well as other breast cancer prevention and education services.
At the same time, you'll benefit from our free towing services and the tax-deductible sales receipt that we'll mail to you after your donated vehicle is sold at auction. This ticket will entitle you to claim a top tax deduction in the next tax season.
If you're ready to help save lives, fill out our online donation form or call us at 866-540-5069 now! You can donate any type of vehicle regardless of its age and condition. You can also make your vehicle donation anywhere in the United States since we have vehicle donation programs in all 50 states.
You can check out our FAQs page for more details. If you have questions about our vehicle donation program, give us a quick call or send us a message online.

Join the Fight Against Breast Cancer Now!
Instead of joining the frenzied shopping mobs this Black Friday, how about joining the fight against breast cancer instead? Call us at 866-540-5069 and turn your clunker into a powerful weapon against the deadly disease now!