World Vegetarian Day: Why Veggies Are Good for Your Health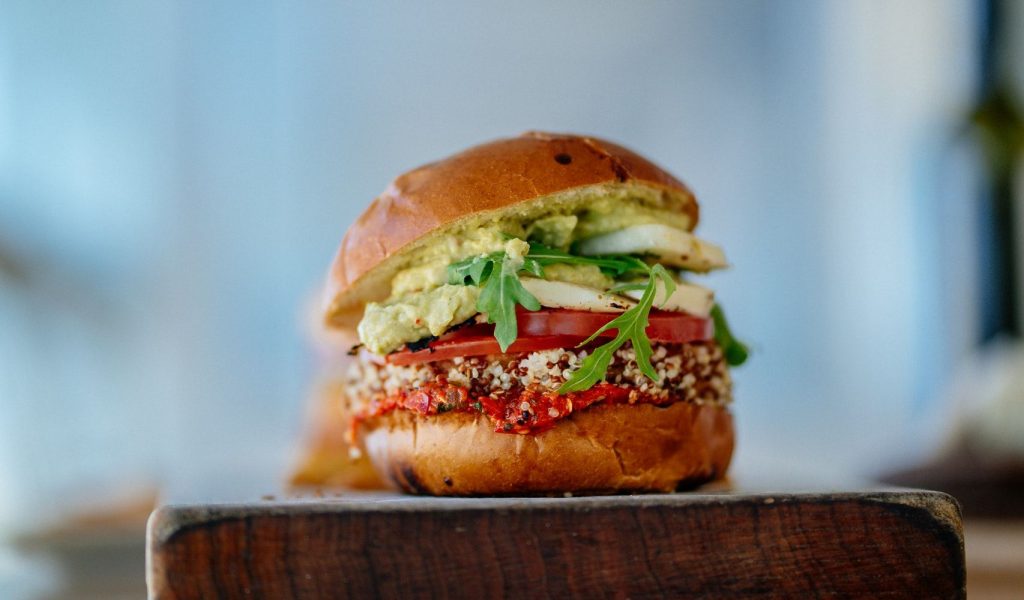 This October 1st, Know What It's Like to Be a Vegetarian
If you're not yet a fan of veggies, you might be this 1st of October as we celebrate World Vegetarian Day. This special occasion highlights the benefits of vegetarianism and encourages everyone to give a meatless lifestyle a try even for a single day. For long-time vegetarians, it's simply an opportunity to preach and share their love for plant-based dishes.
Health Benefits of Vegetables
Broccoli, cabbages, spinach, carrots, and eggplants — are any of these a favorite of yours? Regardless of the veggies you enjoy eating, one thing's for sure: They can do amazing wonders to your health. The reason? They're packed with nutrients!
Vegetables are rich sources of minerals such as dietary fiber, folate, potassium, magnesium, iron, as well as vitamins A and C. Consuming them daily can only mean one thing: a stronger immune system.
This helps reduce blood cholesterol levels, lowers the risk of heart disease, and aids in the regulation of bowel function. Fiber is also good for weight management. Since high-fiber foods tend to keep you more filling than low-fiber foods, you're more likely to eat less.
This helps form red blood cells, which explains why pregnant women are strongly advised to consume foods with adequate folate. Doing so will lower the risk of birth defects such as spina bifida, neural tube defect, and anencephaly, a form of a disorder where the baby is born lacking certain parts of their skull or brain.
Vegetables high in these two minerals — including white potatoes, white beans, soybeans, lima beans, kidney beans, sweet potatoes, lentils, spinach, and tomato products — are known to maintain normal blood pressure. Incorporating any of these to your diet helps you reduce your risk of heart disease, stroke, and kidney disease.
This plays a role in boosting immunity, managing fatigue, and treating anemia.
Vitamin A keeps your skin and eyes healthy while vitamin C helps heal wounds and maintains healthy gums and teeth.
Remember when your dear mother would tell you to eat your vegetables and your stubborn young self would grumpily resist? Now that you're all grown up and perhaps maybe even a parent yourself, you've figured out that she had been right all along. Then again, it's never too late to start loving veggies!
Not Just for Good Health
While everyone knows that a daily dose of greens and beans can be truly beneficial to one's health, not many are aware that there are people who follow the vegetarian lifestyle for other reasons.
Certain cultures believe that eating meat is against the teachings of their religion, which is why Hindus and Buddhists are only allowed to consume milk, honey, and unfertilized eggs. Their beliefs are rooted in a philosophy of compassion toward the natural world. Thus, eating animal meat is an absolute contradiction of their beliefs.
Another group of vegetarians is comprised of those who are devoted to protecting animals. These plant-eaters have adopted the lifestyle out of pity for animals, considering how they are being treated at farms.
Ways to Celebrate World Vegetarian Day
One of the best ways to celebrate this holiday is by having plant-based dishes for breakfast, lunch, and dinner. And maybe vegan ice cream for dessert! Here are other ideas to consider:
Look for interesting and unique veggie recipes to follow.
Attend a vegetarian food festival.
Take your family out to a vegetarian restaurant.
Try an international vegetable dish, such as Egypt's national dish, Kushari, Portugal's Caldo Verde, or Vietnam's noodle-based dish, Mi Quang.
Get creative by making your own salad recipe.
Support your local farmers.
Help Breast Cancer Patients in Your Community Beat the Disease

Do you happen to have an old car sitting idly in your garage? If it has been ages since the last time you've driven it, why don't you just get rid of it for a worthwhile cause? Donate it to us at Breast Cancer Car Donations. When you do so, you'll be transforming the lives of breast cancer patients in your area.
We have a lifelong commitment to supporting uninsured individuals across the country who are struggling with the devastating disease. When you donate a vehicle to us, we'll sell it through an auction and use the generated funds to help our charity partners in sustaining their delivery of comprehensive breast health services to their beneficiaries. Thanks to your donation, destitute breast cancer patients will be able to receive financial assistance to cover the cost of their treatments, physician visits, medications, and follow-up care. Other beneficiaries will get to receive free breast cancer screening and prevention and education services.
As our way of showing our gratitude to you, we'll reward you with a top tax deduction. We'll send you by mail the 100% tax-deductible sales receipt of your sold car within 30 days following its sale. We'll also provide you with a free professional pickup and towing service wherever you are in the country.
You can donate almost any type of vehicle regardless of its condition.
If you're eager to know more about our car donation program, feel free to visit our FAQs page. Reach us anytime at 866-540-5069 if you have any questions or concerns. You may also drop us a message here.
Be a Local Hero Today!
Your car has served you well, and now, it's time to give it a dignified retirement and a new purpose, one where it can be used to save lives. Hand it over to us at Breast Cancer Car Donations to help impoverished breast cancer patients survive the disease. Call 866-540-5069 or fill out our online donation form to get started with your car donation now!