World Refugee Day: 4 Major Challenges Refugees Face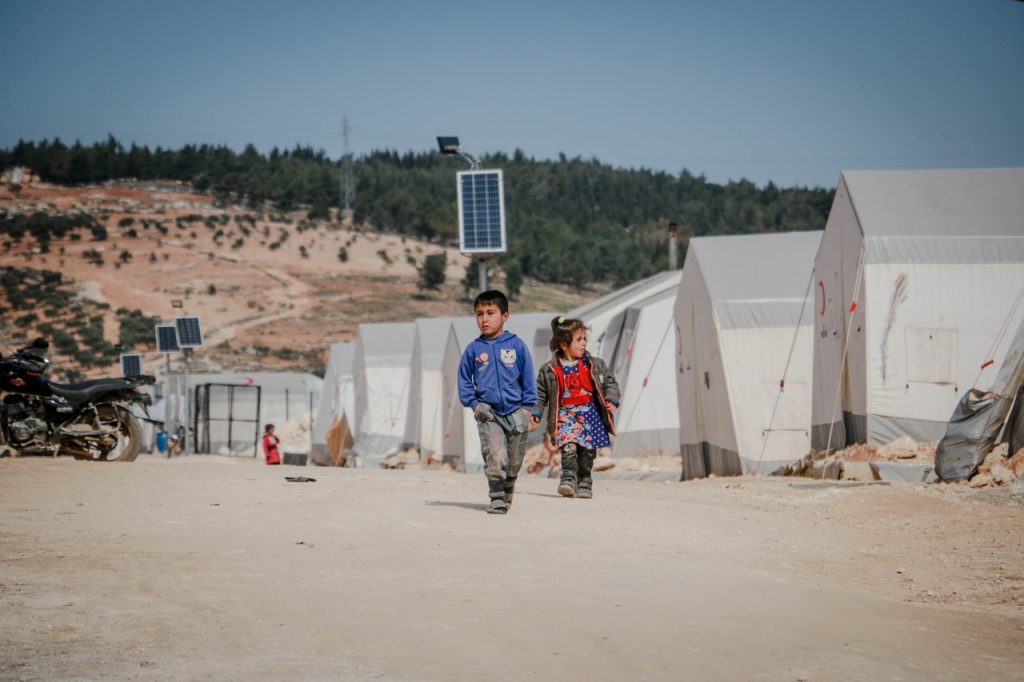 Take a Closer Look at the Lives of Refugees
Did you know that the United States has admitted more than 3.1 million refugees since the Refugee Act was passed in 1980? While most people travel the world to experience different cultures and see the sights, refugees cross international borders to find safety from political or religious oppression, wars, and natural disasters. These individuals leave everything behind, including their loved ones, homes, and jobs, often with just the clothes on their backs.
In observance of World Refugee Day on June 20th, Breast Cancer Car Donations invites you to take a closer look at the lives of those who have been displaced from their homes to start a new life in an unfamiliar place.
A Glimpse of the Major Challenges Refugees Face
After experiencing extremely stressful events and leaving their entire lives behind to flee to safety, most refugees suffer trauma beyond comprehension. Unfortunately, starting a new life in another country comes with several challenges.
1. Limited access to quality education
Every parent's dream is to give their children the best education available. However, this may seem like a far cry for refugees. UNICEF has reported that refugee children are 5 times more likely to be out of school than non-refugee ones. Besides dealing with cultural and language barriers, refugees typically struggle with financial difficulties that limit them from getting access to quality education.
2. Language barrier
The language barrier significantly affects the quality of life of many refugees. Aside from limiting their capacity to learn from their environment, their lack of comprehension makes effective communication virtually impossible. Their inability to communicate and understand a different language prevents them from building relationships, fosters isolation, hinders their personal and professional growth, stifles information, and triggers frustration.
3. Finding work
Since most employers look for job seekers who have work experience that's relevant in the host country, both skilled and unskilled refugees from other countries often have to start from scratch. Unfortunately, many of them become vulnerable to exploitation due to their desperation and lack of support. As a result, they usually find themselves working in a heavily unregulated or labor-intensive field.
4. Difficulty securing housing
Refugees who are stuck with low-paying jobs can't afford to secure safe housing. For this reason, large refugee families are often compelled to live together under one roof with little or no personal space. This scenario creates a stressful environment that's hardly conducive to resting or studying.
Additionally, refugees are easy prey to landlords who take advantage of their desperate situation. These landlords exploit refugees who are unaware of their rights or don't have the means to fight it out legally by raising rent amounts and charging exorbitant fees while threatening to kick them out.
Reach Out to Breast Cancer Sufferers in Your Area
The life of a refugee isn't easy. However, with enough support from people who care, they can thrive in their host country.
Aside from the refugees relocated in your area, you can also show compassion to destitute women who are suffering from breast cancer. You can do this by simply donating any unwanted vehicle you have to us at Breast Cancer Car Donations.  We'll turn your donation into a powerful tool for saving their lives.
We'll auction off your vehicle to generate funding for our breast cancer-focused nonprofit partners. These IRS-approved 501(c)(3) nonprofit organizations are committed to saving the lives of breast cancer patients and improving their overall well-being, particularly those who are uninsured and lack the financial means to pay for the high costs of their treatments.
Through your contribution, the beneficiaries in your community will gain easy access to top cancer centers and receive financial assistance to cover the costs of their treatments, physician visits, medications, and follow-up care. Others will be able to get free breast cancer screening and prevention, as well as education services.
As a donor, you will be entitled to claim the maximum tax deduction in the next tax season. We'll mail you the 100% tax-deductible sales receipt of your car soon after its sale.
You'll also benefit from our free, fast, and professional towing service, which is available to our donors in all parts of the United States. Just tell us the time, place, and location where you want us to collect your vehicle, and we'll send over a licensed towing crew to do the job.
We take nearly all types of vehicles regardless of their age or condition — sedans, trucks, RVs, motorcycles, boats, golf carts, you name it!
Visit our FAQs page to learn more about our quick and easy donation process. If you have any concerns or inquiries, feel free to contact us at 866-540-5069 or send us a message here.
Donate a Vehicle to Help Save Lives Today!

If you're ready to dispose of a vehicle that you no longer want or need, use it to help save the lives of breast cancer sufferers. Donate it to Breast Cancer Car Donations by calling 866-540-5069 or filling out our secure online donation form now!