World Laughter Day: 8 Simple Ways to Add More Joy and Laughter Into Your Life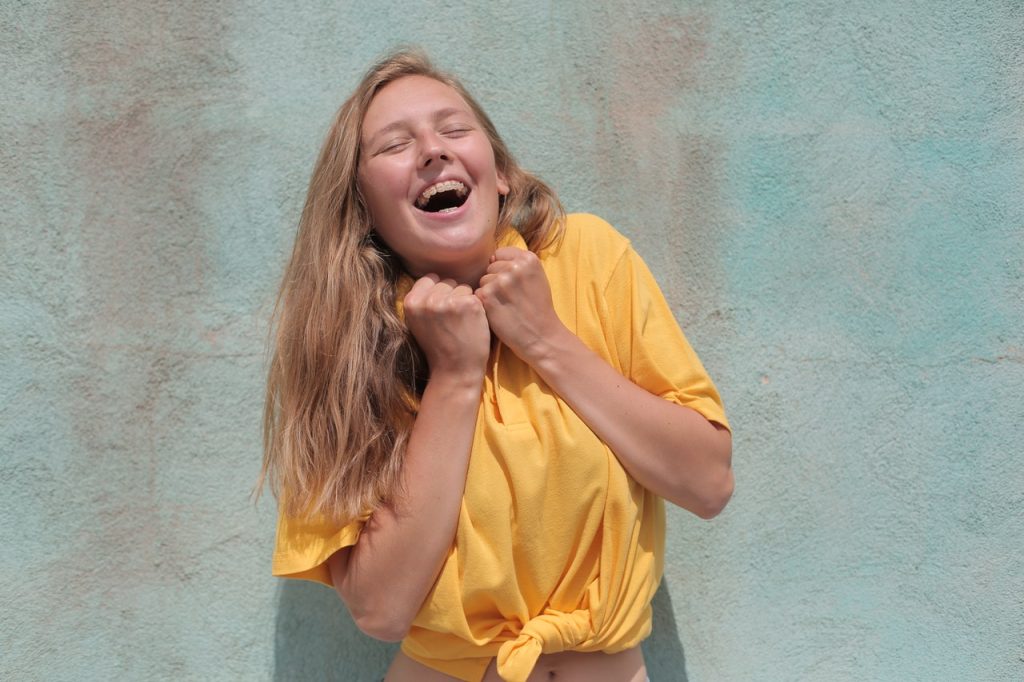 Laughter Can Positively Alter Your State of Mind
Did you know that laughing decreases stress hormones and improves your disease resistance? Whether you're watching your favorite sitcom or listening to a funny podcast, laughter can enhance your mental and physical well-being. Laughing also activates the areas in your brain that control motor, cognitive, emotional, and social processing.
How to Enjoy the Benefits of a Good Laugh
When life gets extremely hectic, there's nothing like a good belly laugh to positively alter your state of mind and help you relax. Following the recent celebration of World Laughter Day on May 1st, Breast Cancer Car Donations shares eight ways to include humor in your daily routine.
1. Make a conscious effort to laugh more.
Try not to take life too seriously and see the humor in any situation. Make it a point to laugh more every day, either by watching comedy shows, reading Funny or Die or Buzzfeed blogs, or watching funny videos on YouTube. Do what you can to bring more joy into your life and relieve your stress and tension.
2. Do something silly.
Do something silly that you might have done as a kid — or something that you haven't done in a long time, like riding a bicycle, doing cartwheels, throwing peanuts or popcorn into your mouth, or talking in a funny accent.
3. Remove negativity.
Negativity can create chronic stress that can affect hormone balance, the immune system, and the brain chemicals responsible for happiness. You can remove negativity in your life in many ways such as by avoiding reading or watching news items about negative events, refraining from listening to sad music, and unfollowing toxic people on social media.
4. Spend time with kids.
Children are naturally funny, and spending time with them can bring joy and laughter into your life. Play with your nieces and nephews and watch them discover new things. There's nothing like the innocence of children to bring laughter into your life.
5. Do fun activities with your friends and family.
Schedule weekly or monthly activities like playing with your pets, spending a day at an amusement park, eating out with your friends, or even doing a TikTok dance trend. Doing fun activities with the people you love will surely bring a smile to your face.
6. Watch funny movies, TikToks, or sitcoms.
Spend a few hours watching funny movies or scrolling through whacky TikTok videos. This can help relieve your stress after a long day. Share the laughter by sending the videos you find funny to your friends as well.
7. Start a gratitude journal.
Focusing on the things you're grateful for first thing in the morning can help set the mood for the day. It makes it easier for you to focus on the brighter things in life. It doesn't have to be complicated. You can start by listing the food you can eat, the clothes you can wear, and the many other nice things in life that you're able to enjoy. Don't forget to include your current job that allows you to pay your bills and buy all the things that provide you comfort and satisfy your needs.
8. Try laughter therapy.
Laughter therapy is real. It uses humor to help improve your overall well-being and relieve your stress and pain. You get it from watching comedy movies and playing fun games and puzzles.
Give Breast Cancer Patients a Reason to Smile!
World Laughter Day should remind us that many people around us need a large infusion of hope and happiness in their lives. They include the destitute women in your local community who have been diagnosed with breast cancer. You can give them a reason to smile and the means to overcome the life-threatening disease by simply donating any vehicle you can spare to us at Breast Cancer Car Donations. When you do that, you'll not only rid yourself of an unwanted car quickly, but you'll also be doing a charitable deed meant to save lives.
We will place your donated vehicle up for auction, with the proceeds going straight to leading breast cancer nonprofit organizations that are in partnership with us. Like us, these IRS-approved 501(c)(3) nonprofits work tirelessly to support women across the country who are suffering from breast cancer and who lack the means to get proper medical care.
Our charity partners use the funding they get from us to provide uninsured and indigent breast cancer patients with easy access to top cancer centers in the country as well as financial assistance to cover the costs of their treatments, doctor appointments, medications, and other essential health care services. Other beneficiaries get to receive free breast cancer screening, diagnosis, as well as prevention and education services.
You will also benefit immensely from your charitable contribution. It will entitle you to receive the maximum tax deduction in the next tax season. Moreover, we'll provide you with our free pickup and towing service anywhere in the United States.
Best of all, you'll get to experience the priceless satisfaction of doing a life-saving charitable act.
You can donate not just a car but just about any other type of vehicle regardless of its age or condition.
For information on our quick and convenient donation process and other details about our vehicle donation program, feel free to check out our FAQs page. If you have questions, don't hesitate to call us at 866-540-5069 or message us here.
Help Fight Breast Cancer Today!

Give your outdated sedan a new and meaningful purpose by donating it to support breast cancer sufferers in your area. Call Breast Cancer Car Donations at 866-540-5069 or fill out our secure online donation form now!