World Kindness Day: Make Someone's Day Today!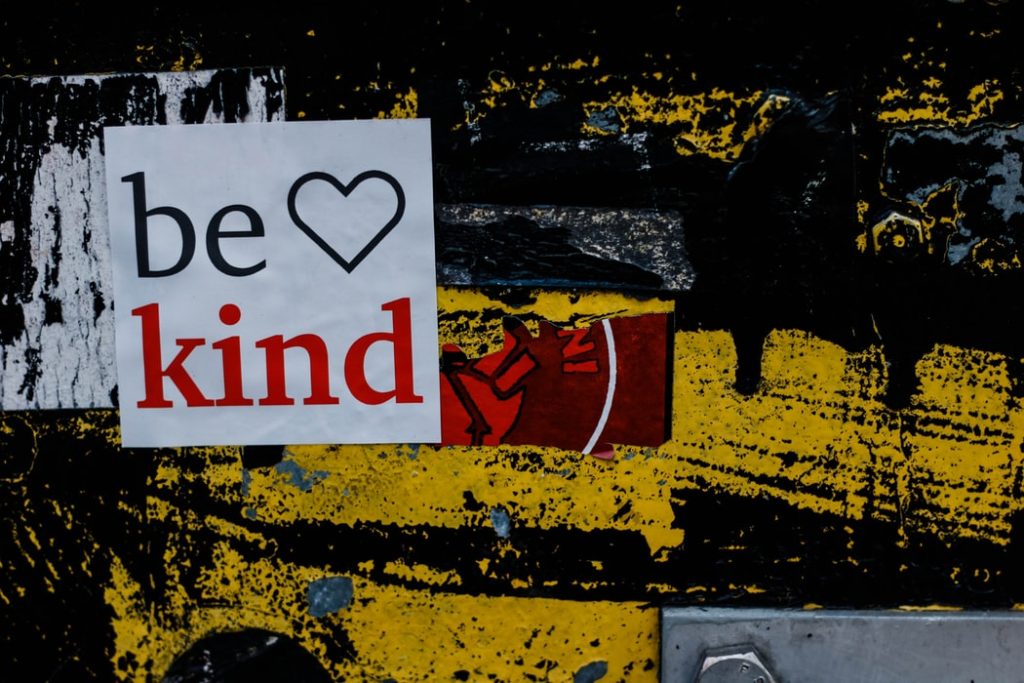 World Kindness Day: Make Someone's Day Today!
When was the last time you made someone's day by simply greeting them with a pleasant "good morning" or perhaps giving them a compliment? Whether it was a long time ago or just yesterday, for sure, you were able to lift their spirits up. After all, a simple act of kindness can go a long way.
This 13th of November, you have an opportunity to celebrate an event that tries to visualize how it's like to live in a world where kindness is the universal language. It's World Kindness Day! Forget the fake smiles and childish arguments with your annoying neighbor, it's time to "kill" them with your kindness!
Created by the World Kindness Movement in 1998, this special day is all about spreading love and joy by doing random acts of kindness. It encourages people to show nothing but genuine compassion and empathy towards others. Most of all, it's the perfect opportunity to do something nice for everyone around you, inspiring them to do the same.

How to Be a Good Samaritan
Kindness comes in many different forms. Simple gestures such as flashing a smile at a passerby or offering your bus seat to an elderly can already make all the difference.
Don't worry if you've run out of ideas on how to celebrate World Kindness Day. We've compiled a list of good deeds you can do on this day. Check it out below!
Let your colleagues at the office know how much you appreciate their work ethics; brighten up a stranger's day with flattering words, or tell your spouse how attractive they look like first thing in the morning!
Volunteer at a local shelter.
Take time to visit a senior care facility or an orphanage and ask what you can do to help. It's like hitting two birds with one stone: You'll help lessen the workload of the staff members while making the residents feel happy at the same time.
Reach out to a significant person you haven't seen or talked to for a long while.
If you have a family member or friend whom you've not spoken to in ages, use this day as an opportunity to catch up with them. Take them out for coffee; visit them in their home or office, or talk to them over the phone if they live in another state.
Do something nice to a stranger.
Hold the door for the person behind you as you're entering an establishment; let another driver merge into traffic, or maybe buy a takeout meal for a homeless person.
Surprise your co-workers with baked treats.
Spend World Kindness Day at your workplace by filling everybody's tummy with your delicious cookies or cupcakes. Just don't hand out your secret recipe, unless you're willing to!
Leave positive messages randomly.
Everyone loves to read uplifting words, even if it's written anonymously. Be that person to cheer somebody up by leaving notes in public places.
What's one cause that you care deeply about? Here's a good idea: Find a nonprofit that supports it and contribute something to support your common cause.
A Simple Way to Show Kindness to Breast Cancer Patients
Undoubtedly, the greatest gift that a needy breast cancer-afflicted woman can get on World Kindness Day is hearing news that she will finally get access to medical services without having to pay the high cost of treatment. How can that be made possible, you might ask? Just make a donation with us, and you'll find out how!
We at Breast Cancer Car Donations are devoted to serving breast cancer patients throughout the country. We've made it our mission to ensure that they receive quality care as they go through their cancer journey. We take nearly all types of old and unwanted vehicles, auction them off, and use the proceeds to support reputable IRS-certified 501(c)3 nonprofit organizations. These nonprofits provide uninsured and underprivileged individuals with breast health services such as early screening and detection, therapies, and various types of treatment. They also provide financial assistance and counseling to their beneficiaries.
To thank you for your kind heart, we'll take care of processing all your donation papers and haul your car away without costing you a single dollar. We'll also send you a 100% tax-deductible receipt by mail a few weeks after your donated vehicle is sold at auction. You can use this receipt to claim your tax deduction in the next tax-filing season.
For more details on tax deductions and other related matters, check out our FAQs page. If you have questions, call us at 866-540-5069 or send us a message online.
You can make your donation now by filling out our online donation form or calling us at our toll-free hotline. You can donate any type of vehicle regardless of its age and condition. You can also make your vehicle donation anywhere in the United States since we have vehicle donation programs in all 50 states.

Help Save Lives Using Just Your Old Beater
What better way to celebrate World Kindness Day than by extending a helping hand and bringing hope to needy breast cancer patients in your community? Call us at 866-540-5069 and help save lives with your car donation!