World Hospice and Palliative Care Day: 'My Care, My Comfort'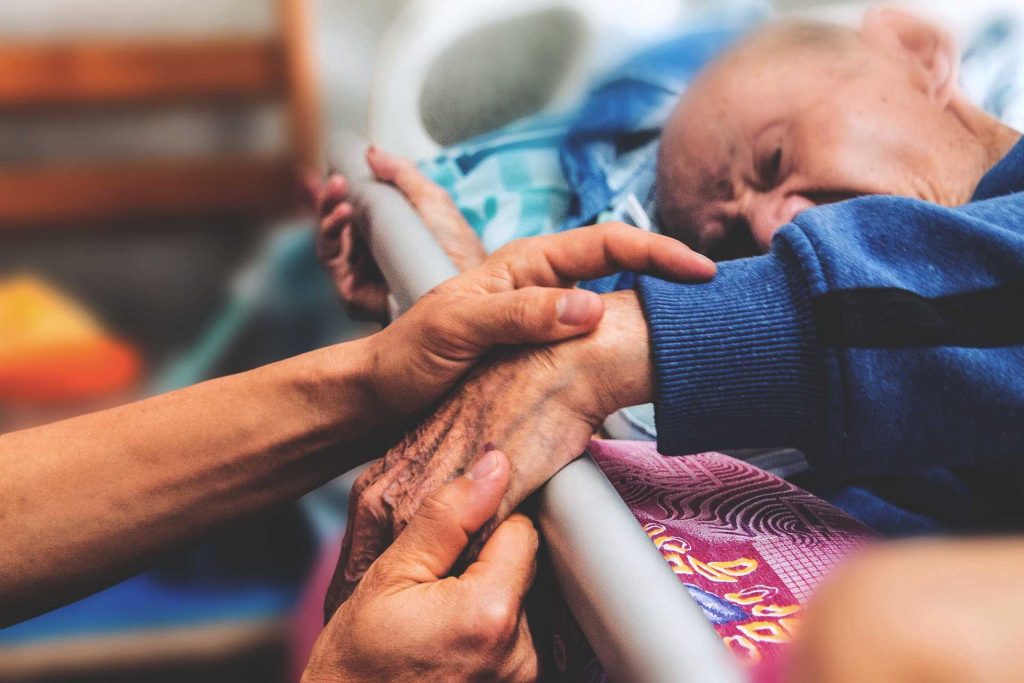 October 10th  — A Day to Recognize and Support Hospice and Palliative Care
Every second Saturday of October, people in all parts of the globe are encouraged to acknowledge and spread awareness of hospice and palliative care. This year, World Hospice and Palliative Care Day falls on October 10th.
The day was established to give people with life-limiting illnesses, as well as their loved ones, an opportunity to share their voices to the public. The Worldwide Hospice Palliative Care Alliance created this annual event in hopes of building more facilities and prioritizing palliative care policies and services. Advocates, local leaders, and volunteers lend their support by amplifying the message: Palliative Care: It's "My Care, My Comfort."
On this special day, organizations launch campaigns to raise awareness of hospice and palliative care services and urge the public to do their part to help raise funds for these services. Voices for Hospices, which is a series of concerts for the benefit of care centers, is one of the highlights of this worldwide event.
Quick Facts About Hospice and Palliative Care
Did you know that the pioneers of hospice care were religious volunteers who served the sick and dying and that they were all women? They came from different countries and didn't even know one another. Here are other tidbits about hospice care:
Most individuals who need palliative care are treated in their own homes.
Apparently, supervised home care is much more effective than hospitals and health centers.
The first hospital-based palliative care center was established at the Cleveland Center in 1987.
Dr. Declan Walsh was the man behind it.
Hospice care aims to help patients live their last days as comfortably as possible.
It's all about improving the quality of life of people suffering from terminal illnesses.
Families also receive emotional support.
There are trained professionals assigned to talk with and comfort the loved ones of patients.
Most people in need of hospice care come from low- and middle-income countries.
Every year, 78% of an estimated 40 million who need hospice care come from these countries. The problem is that these countries have little access to end-of-life care.
How to Spend World Hospice and Palliative Care Day
In case this is your first time to participate in this annual observance, you should know that there are over 1,000 events surrounding hospice awareness. From art exhibitions and walkathons to cycle rallies, these activities will surely get you in high spirits.
If your city is among the places to host a Voices of Hospice event, you certainly wouldn't want to miss that. Listening to inspirational songs and supporting a worthy cause at the same time? You can't say no to that!
Another way to make the most of this day is by visiting anyone you know who is diagnosed with a life-limiting illness. Spend quality time with them, make them laugh, or simply lend them your ears. Your company might just be what they need.
Lastly, show your appreciation for everyone involved in hospice care. Whether you thank them personally or post online messages honoring them, knowing that they are valued can mean the world to them.
Help Save the Lives of Breast Cancer Sufferers

You can use World Hospice and Palliative Care Day as an opportunity to extend your helping hand to breast cancer patients in your community. You can help turn them into breast cancer survivors by simply donating a vehicle you no longer need or use to us at Breast Cancer Car Donations. When you do so, you'll not only be getting rid of an unwanted vehicle at no cost to you and in a most convenient way, but you'll also be supporting a life-saving cause. We'll convert your vehicle into a weapon against breast cancer.
We'll have your auto donation sold at an auction, with all proceeds going to our nonprofit partners. These IRS-certified 501(c)3 nonprofits use the funding to provide cash-strapped breast cancer patients with easy access to medical facilities where they can undergo full treatment. They also offer free breast cancer screening, follow-up care after treatment, and other breast cancer prevention and education services.
In exchange for your charitable contribution, we'll send you the 100% tax-deductible sales receipt of your sold car 30 days after its sale. The receipt gives you the right to claim the maximum tax deduction based on the selling price of your car in the next tax season.
We accept nearly all types of vehicles, even those that are barely working. As long as they're not stolen or abandoned, we'll gladly take them.
You can make your donation wherever you are since our vehicle donation program covers the entire country.
Got a question for us? Feel free to reach us anytime at 866-540-5069 or write to us here. You may also want to check out our FAQs page to learn about our donation process.
Say Goodbye to Your Jalopy Today!
Ready to ditch your clunker and allow us to turn it into a life-saving instrument? We have a good feeling you are! Call 866-540-5069 or fill out our online donation form now to donate it now!