World Health Day: 4 Post-Pandemic Health Care Trends That Can Help You Become Healthier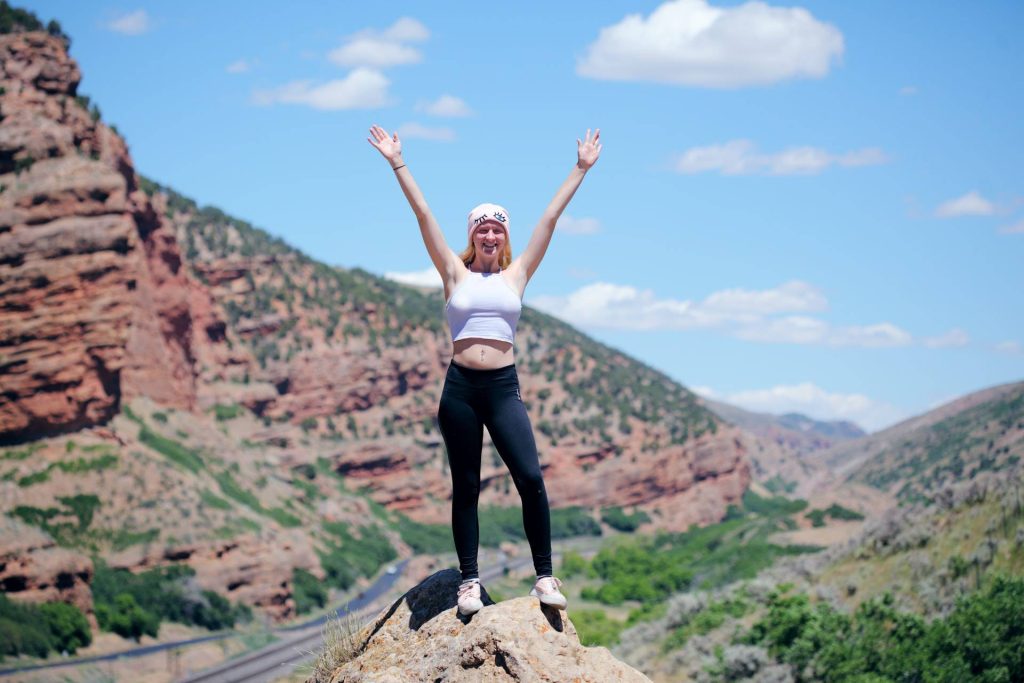 Focus on the Need to Protect and Maintain Your Health
The saying "health is wealth" finds new relevance today after the world was challenged by the COVID pandemic. The once-in-a-century global health crisis allowed us to gain a better appreciation of the need to protect and maintain our health.
The message is amplified on April 7th as we celebrate World Health Day. The celebration seeks to encourage people all around the globe to keep themselves well-informed on emerging health issues and their corresponding solutions.
A recent survey shows that 62% of Americans say their health has become more important to them than before the pandemic.
The survey also sheds light on four emerging trends in health care that can play a major role in how Americans can get healthier in a post-pandemic world. Here are those four health care trends:
1. Telemedicine
While COVID restrictions made visits to health care facilities challenging, they opened up opportunities for more platforms to open up. One of these is telemedicine or online consultations with doctors. The survey shows most patients reporting a positive experience, saying they would like to continue utilizing the service in the future through an app or website.
2. Medical innovations
The pandemic shone the spotlight on many health care challenges, especially for old people. Innovations to monitor their blood sugar levels and temperatures are being explored to make it easier for individuals to keep tabs on their health in the future.
3. Customized diets
The pandemic has allowed us to see the benefit of a healthy diet to boost our strength and immunity. The survey shows that most Americans are becoming more open to eating healthier foods, with two-thirds of the respondents expressing openness to customizing their diet.
4. Openness to mental health issues
The pandemic has forced the world to address such issues as depression, anxiety, and other forms of mental health problems. Mental health is now recognized as equally important as physical health. As a result, the survey shows that most Americans are now more aware and understanding of mental health issues, paving the way for ending the stigma attached to people with mental health disorders.
Reach Out to Needy Breast Cancer Patients in Your Community
World Health Day should compel us to take better care of our health. The event should also encourage us to take part in efforts to address the health care needs of our fellow Americans, particularly those in our local communities.
A most meaningful way of observing World Health Day is by extending a helping to the destitute members of your local community who have been diagnosed with breast cancer. You can become their champion by simply donating any vehicle you can spare to us at Breast Cancer Car Donations.
Our team will put your vehicle up for auction to generate funds for our breast cancer-focused nonprofit partners. We will then transfer the proceeds to these charities, enabling them to provide comprehensive breast health services to more deserving individuals.
Thanks to your contribution, uninsured and indigent breast cancer patients in your area will be able to gain easy access to top medical facilities and receive financial assistance to cover the costs of their treatments, doctor consultations, medications, follow-up care, and other essential health care services. Other beneficiaries get to receive free breast cancer screening and diagnosis as well as prevention and education services.
To thank you for your charitable contribution, we'll make sure that you are amply rewarded. We'll send you the 100% tax-deductible sales receipt of your vehicle a few weeks after its auction. You can use this receipt to claim the highest possible tax deduction in the next tax season.
We'll also provide you with our free towing service, which you'll get at your convenience. We can collect your donation wherever you're located in the United States since we operate nationwide. We'll also handle all paperwork on your behalf.
All these material perks may pale in comparison to the greatest reward you'll get for your act of charity: the priceless feeling of joy and satisfaction for doing something that can help save lives.
We accept almost all types of vehicles, whether they're running well or not. We gladly take vehicles that come with dents, scratches, or defective parts.
Check out our FAQs page to learn more about our car donation program, including our quick and easy donation process. If you have any questions or concerns, feel free to contact us anytime through our toll-free hotline at 866-540-5069. You can also message us here.
Use Your Old Car to Save Lives Today!

Give the gift of hope to the struggling breast cancer patients in your community. We'll turn your donated vehicle into a life-saving tool for them. Call Breast Cancer Car Donations at 866-540-5069 or fill out our secure online donation form now!