World Distance Learning Day: 3 Ways to Promote This Form of Alternative Education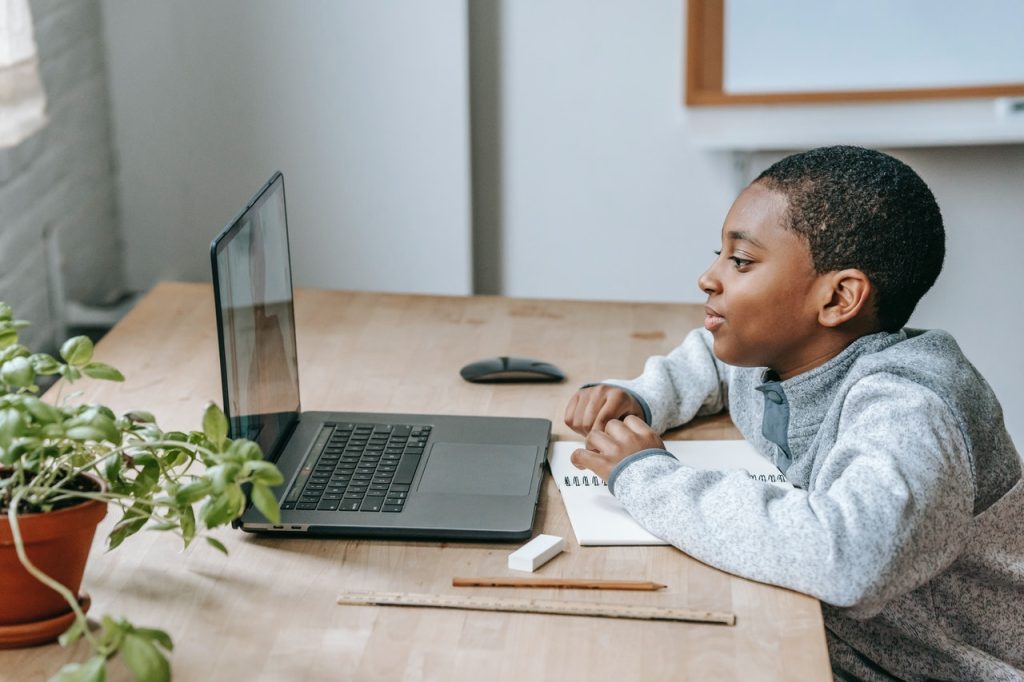 Celebrate Learning Outside the Classroom on August 31st!
There are different forms and platforms of learning that take place outside the traditional constructs of education. World Distance Learning Day, which is observed annually on August 31st, is a celebration of learning that takes place outside the classroom.
A Brief History of Distance Learning
Distance learning was a concept that started way back in 1728 when a teacher in Boston, Massachusetts named Caleb Phillips advertised a new method of teaching shorthand writing by sending the lessons through the mail every week to his students.
In the 1840s, English teacher Sir Isaac Pitman did the same, but his method included students sending him postcards containing their shorthand writing responses. He would then send the corrected postcards back to the senders. This gave birth to the Phonographic Correspondence Society, which formalized distant learning courses. In 1873, the first correspondence school was founded in the U.S.
In the 1960s, the Open University in the United Kingdom saw a boom as it offered alternatives to traditional learning methods. The years that followed saw the advent of the internet making distance learning more accessible, faster, and more affordable for students.
In many countries, online education has become part of the new normal amid the COVID-19 pandemic as schools sought alternative methods to continue learning despite school closures.
The Many Benefits of Distance Learning
Distance learning offers many benefits. It's flexible so you can manage your time and activities while learning. It's also rich in resources since there's plenty of information that can be accessed online. Likewise, it's eco-friendly since it cuts back on paper and electricity use. It also eliminates the need to travel from one place to another, minimizing carbon emissions from cars and other modes of transport.
The 3 Ways of Promoting This Alternative Form of Education
Here are three things you can do to make the most of distance learning in celebration of World Distance Learning Day:
1. Enroll in a course.
Whether you're seeking a university degree or you simply want to hear a webinar on something that strikes your interest, give online learning a shot. You may find it interesting to interact with people from different states and countries with whom you can make friends. You can find a wealth of subjects you can learn online. You may want to learn a different language or attend an art class, a cooking class, or a fitness class. There's also a multitude of platforms you can explore.
2. Talk about the benefits of distance learning.
If you have positive experiences with distance learning, share them with others to encourage them to give it a try. There's no end to learning and there's always something out there to stimulate your mind and passion.
3. Collaborate with others.
Interact with other learners and partner up on a project using a distance learning tool. The miles can easily be erased by new technology. New ideas and creativity can sprout when people from different cultures and backgrounds cooperate.
You Can Also Extend Aid Without Leaving Your Home
Just like distance learning where you get to conveniently acquire knowledge from your residence, you can extend assistance to people in need without leaving the comfort of your home. All you have to do is contact us at Breast Cancer Car Donations and donate to us any type of vehicle that you no longer need for the benefit of indigent breast cancer patients in your community.
Once we have your vehicle, we'll auction it off and use the proceeds to support the critical programs and services of reputable breast cancer nonprofit organizations that are in partnership with us. These IRS-certified 501(c)(3) nonprofits are fully committed to saving lives and improving the overall well-being of breast cancer patients across the country. Through the funds collected from your donation, our beneficiaries will be able to gain easy access to medical facilities where they can undergo full treatment, including chemo, radiation therapy, and surgery. They will also be given financial assistance to cover the costs of their hospital fees, medications, and follow-up care.
You'll also receive valuable rewards for your charitable contribution. We'll pick up and tow away your vehicle for free wherever it's parked or stored anywhere in the country.
Plus, we'll send you the 100% tax-deductible sales receipt of your vehicle after it gets sold. This receipt will allow you to receive the maximum tax deduction in the next tax season.
Best of all, your donation will leave you feeling good about yourself, knowing that you've done something that can extend lifelines to people fighting for their lives.
We accept nearly all types of vehicles regardless of their age, mileage, and condition. Check out this page to learn what we usually take as donations.
For more information on our vehicle donation program, including our quick and convenient donation process, head over to our FAQs page. If you have any concerns or questions, you may call us at 866-540-5049 or write to us here.
Find a New and Worthy Purpose for Your Clunker Today!

Find a new and meaningful purpose for your old and unwanted clunker. Donate it to us at Breast Cancer Car Donations, and we'll turn it into a life-saving tool for the needy breast cancer patients in your area. Get in touch with us at 866-540-5069 or make your donation here now!