World Bicycle Day: 3 Common Mistakes Beginner Bike-Buyers Make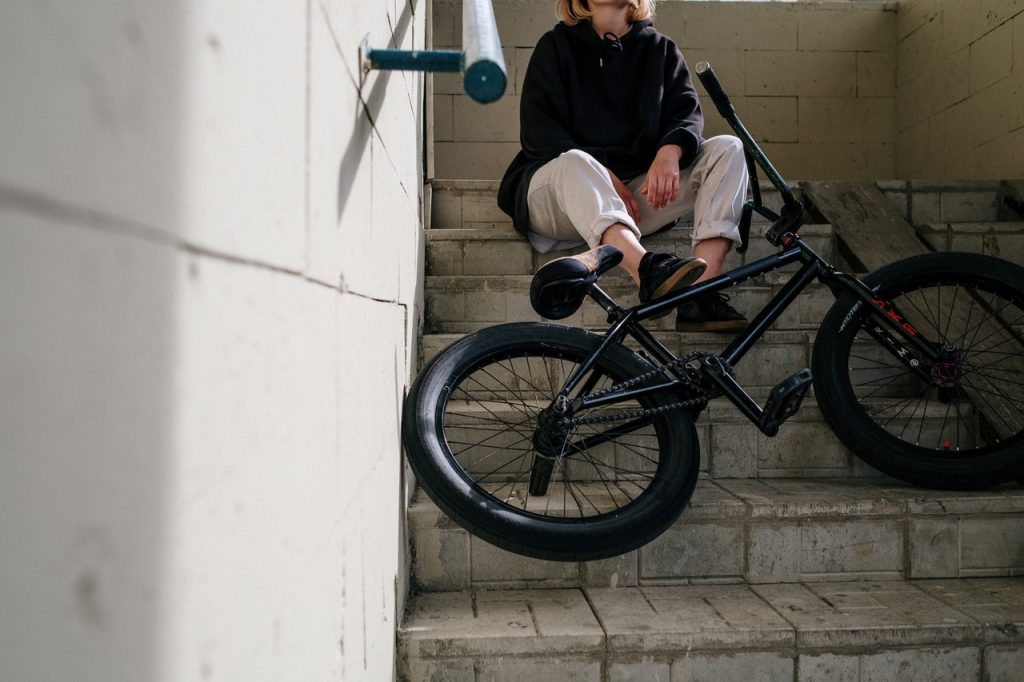 Don't Get Stuck Riding a Bike That Isn't Right for You
Thanks to rising gas prices, more and more people are getting on their bicycles and cycling their way to school and work. Choosing a bike can be overwhelming, even for an experienced cyclist who's looking for an upgrade. It's even more challenging for those who are just getting on board with biking. After all, the last thing you'd want is to get stuck riding a bike that isn't quite right for you.
What to Avoid When Buying Your First Bike
If you're a beginner who's looking to buy your first bike, Breast Cancer Car Donations has got your back. In celebration of World Bicycle Day on June 3rd, we've compiled the common mistakes beginner bike-buyers need to avoid.
1. Buying for fashion instead of function
You shouldn't buy a mountain bike just because you were smitten by its good looks even though you're not used to riding it. Besides being uncomfortable for you, riding a bike that you're not familiar with may increase your chances of figuring in a road accident.
A general-purpose hybrid bike might be your best option if you're into leisurely biking. However, if you're planning to take on a long-distance road ride or get into triathlons and road racing, you'd want to get yourself a skinny-tired road bike that comes with drop handles that are designed to handle speed and distance.
2. Failing to check online forums
The internet presents a slew of online forums out there where you get to connect with other owners of the same bike model. These forums are a rich source of wisdom gained from experience, as well as information about maintenance tips, common bike issues, and how to fix them. Besides reading reviews posted by seasoned riders, don't forget to ask questions about your desired bike model's issues as well as its advantages.
3. Buying a bike without first riding it
Since bike geometry varies by brand and style, you won't know if the bike is the right fit for you unless you test-ride it. In most cases, bike shops will gladly let you ride around the block so that you could get a feel of it. Moreover, they can make adjustments to the saddle height and position to ensure a perfect bike fit for you.
Want to Say Goodbye to Your Old Car?
If you've been using your bicycle more often these days as a form of exercise to improve your health and also to contribute to efforts to reduce environmental pollution, perhaps it's time to say goodbye to your old spare car that's just clogging your garage.
If you want to dispose of it quickly and in a meaningful way, talk to us at Breast Cancer Car Donations. Handing over that vehicle to us will allow you to extend a helping hand to the suffering breast cancer patients in your community. We'll use it to enable them to get the treatment and health care they need.
We'll auction off your donated vehicle to raise funds for the life-saving programs of the IRS-approved 501(c)3 nonprofit organizations that we are in partnership with.
These nonprofits use the funds we give them to deliver a range of breast health services to needy breast cancer patients. They are provided with easy access to top cancer centers as well as financial assistance to cover the costs of their treatments, doctor consultations, hospital fees, medications, follow-up care, and other vital health care services. Other beneficiaries get to receive free breast cancer screening and prevention and education services.
In exchange for your generosity, we'll have your car picked up and towed for free wherever you're located in the United States. Your donation will also entitle you to claim the maximum tax deduction in the next tax season.
More importantly, your act of charity will allow you to experience the priceless joy and satisfaction of doing something that can help save lives.
We welcome almost all types of vehicles, even damaged ones that are no longer running.
To get to know our quick and hassle-free donation process and other information about our vehicle donation program, check out our FAQs page. If you have any inquiries or concerns, feel free to contact us at 866-540-5069. You may also send us a message here. We'll respond to you as soon as we can.
Turn Your Car into a Cancer-Fighting Weapon Today!

If you're ready to make a difference in the lives of those who are suffering from breast cancer, go ahead and donate your unwanted auto to Breast Cancer Car Donations. We'll convert that vehicle into a powerful cancer-fighting weapon. Call Breast Cancer Car Donations at 866-540-5069 or fill out our secure online donation form now!