World AIDS Day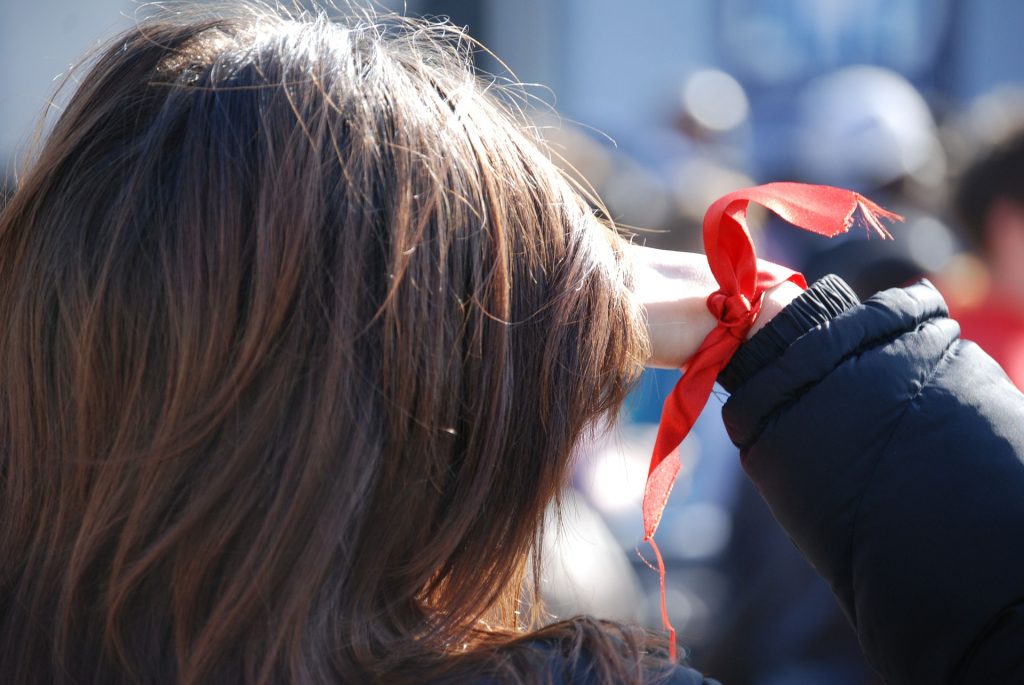 December 1—World AIDS Day: Facts About HIV Infection and AIDS That You May Not Know Yet
Mark December 1 in your calendar because it's World AIDS Day, an international day observed annually. The occasion is aimed at spreading awareness of the continuing spread of HIV infection, which has led to a global AIDS pandemic, and remembering those who have died of the disease.
This year's clarion call is "know your status." The reason behind this is that even though many people are already aware of the nature of HIV/AIDS, there are still an estimated 9.4 million individuals out there who are living with HIV without knowing their status.
Although considerable progress has been made in the public's response to the AIDS epidemic that broke out in 1988, one out of four people living with HIV still doesn't know their status. This may surprise you, but the reason that keeps them from taking an HIV test is the fear of discrimination and the stigma associated with the disease. As a result, they only get themselves tested when the symptoms have already become obvious or if the disease has become full-blown.
Frequently Asked Questions About HIV and AIDS
To mark December 1—World AIDS Day, Breast Cancer Car Donations encourages everyone to learn more about HIV infections, AIDS, and the need for HIV testing by checking out these frequently asked questions about HIV and AIDS:
How is HIV any different from AIDS?
HIV (Human Immunodeficiency Virus) is a virus that attacks your immune system, which is your body's natural defense against any illness. If the disease is left untreated, your body will ultimately lose its ability to fight off life-threatening infections and diseases. At most, a person who is HIV-positive and has not gone through any form of treatment can last up to 10 or 15 years before his immune system becomes severely damaged.
On the other hand, AIDS (Acquired Immune Deficiency Syndrome) is best described as a set of symptoms and chronic illnesses that take place during the final stage of an HIV infection. At this stage, the person's immune system is completely destroyed, leaving the victim defenseless against infections. This could eventually lead to death if no effective treatment is done.
How can a person have HIV?
Everybody knows that HIV is primarily a sexually transmitted disease. What you may not be aware of is the fact that it can also be spread by contact with infected blood. A mother who has HIV will transmit the virus to her child during pregnancy, childbirth or when she breastfeeds the infant.
People need to get themselves tested for HIV at least once if they have had unprotected sexual intercourse with someone who has HIV or someone whose HIV status is unknown. Those who have injected themselves with drugs, hormones, steroids, and silicone using shared needles or syringes are also advised to undergo HIV testing. Likewise, those who have been diagnosed with a sexually transmitted disease, tuberculosis or hepatitis and those who have been sexually assaulted should also submit themselves for HIV testing.
There is no known cure for HIV, but the symptoms can be managed. That's why it's extremely important to get yourself tested for HIV before AIDS sets in. The earlier you're diagnosed, the sooner you can start your treatment, and the better chances you'll have of enjoying long-term health.
What are the signs and symptoms of HIV and AIDS?
Some 40% to 90% of those who have been infected with HIV experience flu-like symptoms such as fever, chills, rash, muscle aches, night sweats, sore throat, fatigue, mouth ulcers, and swollen lymph nodes within two to four weeks after the onset of the infection.
If a person has untreated HIV and this progresses to AIDS, they would experience extreme and unexplained tiredness, rapid weight loss, recurring fever, profuse night sweats, prolonged swelling of lymph glands, pneumonia, depression, memory loss, blotches on or under the skin, diarrhea for more than a week and sores of the mouth, anus, or genitals.
What is Antiretroviral Therapy (ART)?
ART is a treatment for HIV infection. It's a combination of HIV medicines that people take on a daily basis. It keeps the HIV from multiplying or copying itself, giving the immune system more time to recover. It's critical for an HIV-infected person to start ART as soon as possible, especially if she's a woman who is pregnant or someone who has AIDS and early HIV infection, which covers the first six months of being infected.
Thankfully, the increased awareness of the disease has resulted in early diagnosis and treatment of HIV. Unlike before, fewer people develop AIDS nowadays.
With proper treatment and support, it's possible for those who have HIV to live long and healthy lives.
How We Help Breast Cancer Patients
To be diagnosed with a life-threatening disease is simply devastating—and those who are struggling with AIDS are well aware of this. The same is also true for those who have been afflicted with breast cancer. They, too face a painful death if not successfully treated as soon as possible.
The problem is that the cost of breast cancer treatment remains sky-high, and uninsured and underprivileged patients could not afford it.
This is where Breast Cancer Car Donations comes in. With the support of our car donors, we can enable needy breast cancer patients to undergo treatment, thus prolonging their lives. The funds we get from the auction sale of donated vehicles are also used by our charity partners to provide other services including breast cancer screening and diagnostic tests.
Not only will your vehicle donation help save lives since but you'll also personally benefit from it in more ways than one, including getting the privilege of enjoying a top tax deduction after your vehicle gets sold.
For more information on our car donation program, feel free to visit our FAQs page. For inquiries, you may call us at our toll-free hotline 866-540-5069 or send us a message online.
You can make your car donation by filling out our online donation form or calling us directly. We accept vehicle donations anywhere in the United States since we have car donation programs in all 50 states.
Help Save Lives with Your Car Donation
On December 1—World AIDS Day, think of the lives that you will help save by simply donating a vehicle you no longer need anyway. Call Breast Cancer Car Donations at 866-540-5069 now and get free towing service for your vehicle contribution.