World AIDS Day: 5 Ways You Can Get Involved in the Fight Against this Deadly Disease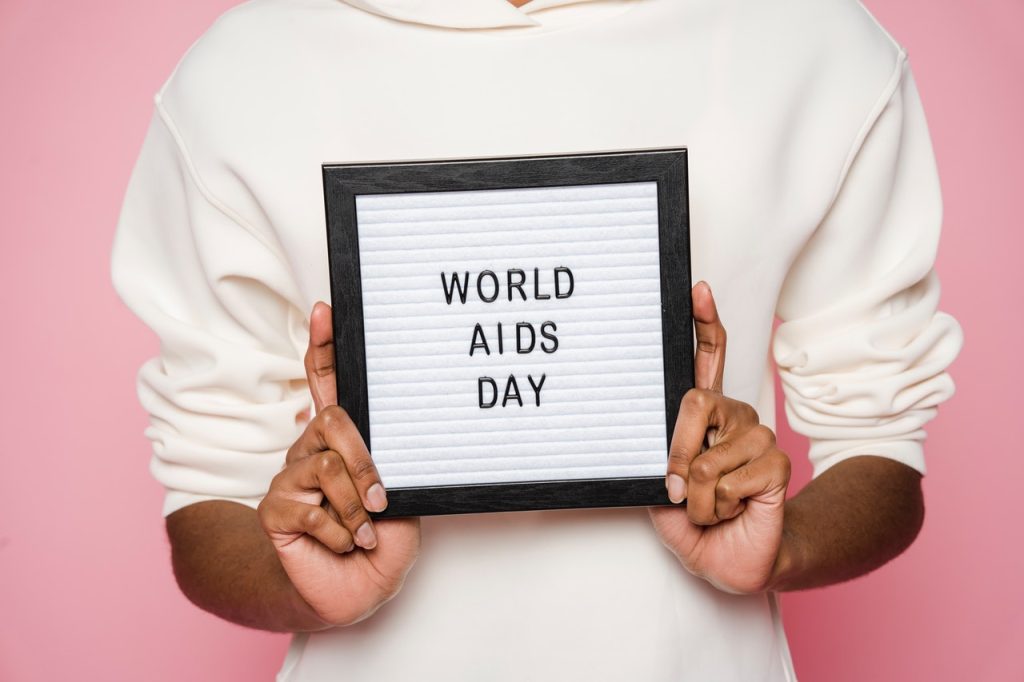 Show Support for People Living with This Affliction
AIDS is the acronym for acquired immunodeficiency syndrome, a potentially life-threatening transmissible disease of the immune system caused by the human immunodeficiency virus (HIV).
HIV is a virus that attacks and destroys the immune system, the body's defense against infection, leaving the victim vulnerable to various other infections that may lead to death. Untreated HIV eventually turns into AIDS, which is the final stage of HIV infection.
In the United States alone, official data shows that around 1.2 million people have HIV. Worse, 13% of them don't have a clue that they have the disease.
As of 2020, AIDS had killed about 36.3 million people worldwide since the epidemic began in 1981. An estimated 37.7 million people are currently living with HIV, making it one of the most important global public health challenges in recorded history.
Fortunately, modern medicine and increased awareness are resulting in a decrease in HIV's transmission rate. The Centers for Disease Control and Prevention (CDC) estimates that HIV infections declined by about 8% from 2015 to 2019.
How You Can Meaningfully Observe World AIDS Day

World AIDS Day is observed annually on December 1st. It was founded in 1988 to unite people in the fight against HIV. It's an occasion for us to show our support to people living with HIV, mourn those who died because of the disease, and help counter the negative stigma cast on those with AIDS or HIV.
Here are five ways of meaningfully observing World AIDS Day:
1. Get tested for HIV.
The test is typically given for free in government clinics. You may find HIV testing booths or mobile stations near your area during World AIDS Day where you can get tested.
2. Attend an event about AIDS awareness.
Ignorance is one of our biggest enemies in the fight against AIDS. Attending an event like this will allow you to be more informed about the disease.
3. Wear a red ribbon.
Pin this ribbon on your shirt or blouse on December 1st to show that you support the fight against AIDS. The red ribbon symbolizes compassion and support for those who are infected by the virus.
4. Post on social media about World AIDS Day.
Post topics such as how one can get tested for HIV, the negative stigma surrounding AIDS and how to counter it, and the latest information about the disease. You can also change your profile picture to a red ribbon for the entire day as a way of showing your support for the cause.
5. Volunteer your time and service.
Offer to render whatever free service you can provide to a nonprofit organization in your area that helps those suffering from AIDS.
Lend a Helping Hand to Those Suffering from Breast Cancer, Too
While it's World AIDS Day that we celebrate on December 1st, let's not forget those who are suffering from other deadly diseases and don't have the means to get proper treatment. They include the destitute women in your community who are fighting an uphill battle against breast cancer.
You can help save the lives of these women by simply donating any vehicle you no longer want to us at Breast Cancer Car Donations.
We'll auction off your donated vehicle to raise funds for the life-saving programs of the breast cancer nonprofit organizations that we are in partnership with. These IRS-approved 501(c)(3) nonprofits use the funds they get from us to deliver a range of breast health services to uninsured and underprivileged patients. They provide their beneficiaries with easy access to top medical facilities and financial assistance to cover the cost of their treatments, physician visits, medications, and follow-up care.
In exchange for your generosity, we'll have your car picked up and towed for free anywhere in the United States. Your gift will also entitle you to claim the maximum tax deduction in the next tax season.
Best of all, your act of charity will allow you to experience the incredible joy and satisfaction of helping save human lives. It's something you'll always be proud of.
We accept nearly all types of vehicles, including those that are no longer in good condition.
For more details about our hassle-free vehicle donation process, visit our FAQs page. You can also call Breast Cancer Car Donations at 866-540-5069 or leave us a message here if you have certain inquiries or concerns in mind.
Touch Lives with Your Car Donation Today!

With your unwanted car, you can touch the lives of the suffering breast cancer patients in your community. Help give them a new lease on life by teaming up with Breast Cancer Car Donations. Call us at 866-540-5069 or fill out our secure online donation form now!