Women's History Month: 8 Trailblazing Women Who Changed the World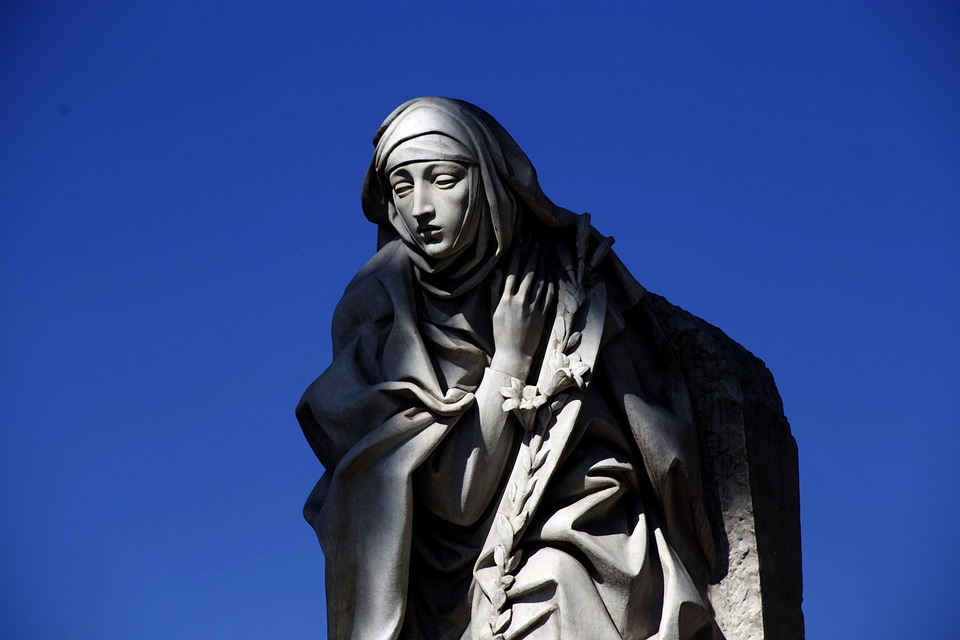 This March, Meet 8 of the Most Inspiring Women from the Past
Women's History Month, which is celebrated in March, allows us to pay tribute to influential women who forever changed the course of history in their respective countries. This month-long celebration is the best time to recognize their accomplishments and learn more about the struggles and challenges they had to overcome. Despite facing numerous obstacles, these women remained tenacious and persistent throughout their journey, determined to finish what they sought to accomplish.
In celebration of Women's History Month, Breast Cancer Car Donations gives you 8 trailblazing women who played a pivotal role in changing their nation's history. Here they are:
1. Rosa Parks
Almost everyone knows who Rosa Parks is. Deemed as "The First Lady of the Civil Rights" and "The Mother of Freedom Movement," she made waves in 1955 when she refused to give up her bus seat to a white man in Montgomery, Alabama. This courageous act led to a turning point in the civil rights movement in America.
2. Susan B. Anthony
Social reformer and women's rights activist Susan B. Anthony was a pioneer crusader for the women's suffrage movement in America.  She devoted her life to promoting racial and gender equality. She was the one who paved the way for the inclusion of the 19th Amendment in our Constitution, which gave women the right to vote. In her honor, she became the first woman to appear on a U.S. coin.
3. Ada Lovelace
With the computer industry dominated by men, you might be astonished to learn that the first computer programmer was a woman. Ada Lovelace was an English mathematician with impressive skills in analytical engineering and numerical algorithms. She was also an associate of Charles Babbage, who is considered by many as the "Father of the Computer."
4. Florence Nightingale
Florence Nightingale was a statistician, social reformer, and nurse all rolled into one. Not only did she discover modern nursing, but she also established St. Thomas' Hospital and the Nightingale Training School for Nurses in London in 1860. She earned the nickname of "The Lady with the Lamp" as she was known to make her rounds tending to the wounded and ill every night.
5. Mother Teresa
Mother Teresa exemplified the true meaning of kindness, sacrifice, and strength. The Albanian Roman Catholic nun spent most of her life in India, caring for the sick and destitute families. She founded the Missionaries of Charity in 1950. Her work included managing homes for dying people, orphanages, soup kitchens, and offering assistance to the poorest of the poor.
6. Elizabeth Fry
If it weren't for the actions taken by philanthropist and reformer Elizabeth Fry, many prisoners in England during the Victorian period would have suffered greatly in their cells. Seeing how these people were harshly treated, she led a successful campaign to make prison conditions more humane. No wonder Britons call her the "Angel of Prisons."
7. Muriel F. Siebert
Ever wondered who was the first woman of finance? She's Muriel F. Siebert, a woman who made history when she became the first female to own a seat at the New York Stock Exchange in December 1967.
8. Harriet Tubman
When you hear someone mention the Underground Railroad, we're pretty certain that the name Harriet Tubman would come into mind. The brave African American woman, who was born into slavery, rescued hundreds of enslaved people and enabled them to gain freedom when she led them through a hidden network of safe houses. Now that's what a real heroine looks like!
Save Lives on Women's History Month
One of the best ways to celebrate Women's History Month this March is by supporting the needy women in your community who are battling breast cancer. You can answer their cries for help by simply donating any vehicle you no longer need to us at Breast Cancer Car Donations. We'll turn it into a life-saving instrument for these women.
Once we have your vehicle, we'll auction it off to generate funds for our breast cancer-focused nonprofit partners. These IRS-certified 501(c)(3) nonprofit organizations use the funding that we give them to finance the comprehensive breast health services they provide to their beneficiaries. Thus, thanks to your donation, uninsured and financially struggling women in your area will be able to get free and easy access to top medical facilities where they can undergo breast cancer screening, diagnosis, and full treatment.
To show you our utmost gratitude for your generosity, we'll promptly send you by mail the 100% tax-deductible sales receipt of your vehicle after it gets sold. This receipt will serve as your ticket for claiming the maximum tax deduction in the next tax season.
You will also benefit from our free towing service, which is available to our donors in all 50 states. Just tell us where your vehicle is located. We'll assign a licensed towing company to collect it at the date and time at your convenience.
Of course, the best reward you'll get is the priceless feeling of contentment for touching the lives of breast cancer patients and their families.
We accept almost all types of vehicles, including those that are no longer running anymore. Find out more information about that here.
If you have any questions or concerns, feel free to call us at 866-540-5069 or leave a message online. For further details on our vehicle donation program, you may navigate your way to our FAQs page.
Use Your Beater to Help Beat Breast Cancer

Be the ray of light breast cancer-stricken women desperately need. Call Breast Cancer Car Donations at 866-540-5069 or fill out our online donation form now!