Women's History Month: 4 Powerful Ways to Support Women's Causes in Our Country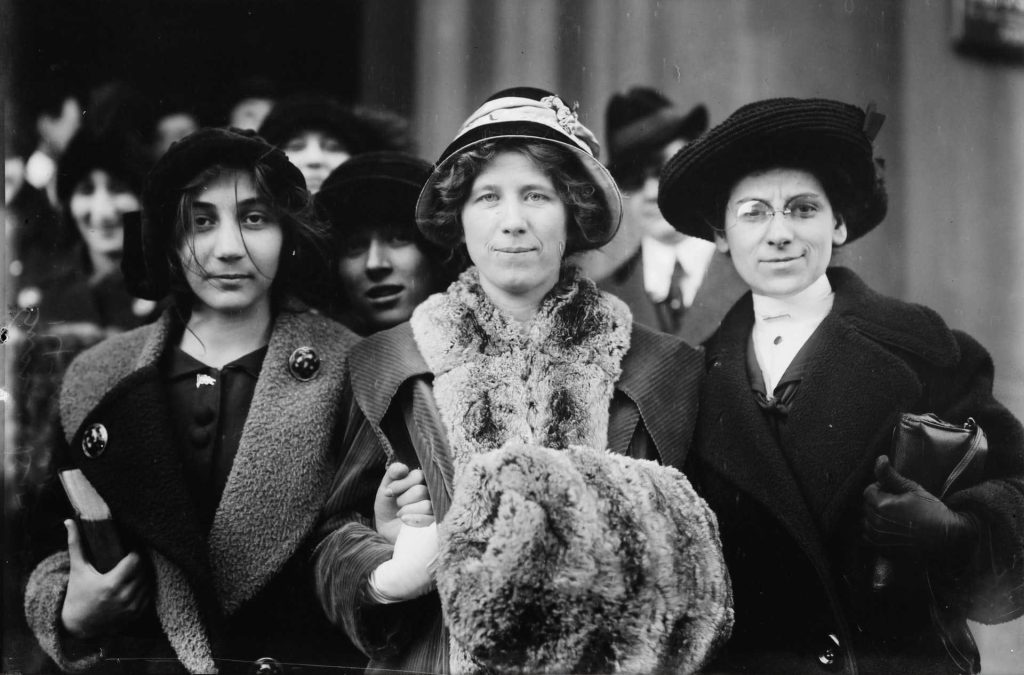 This March, Focus on the Achievements Made by Female U.S. Icons
Over the centuries, women have been playing an important part in history and the development of society. Extraordinary women have struggled in the face of seemingly insurmountable odds to achieve equality, fight discrimination and stereotypes, and blaze trails for future generations.
We celebrate Women's History Month in March to recognize the achievements made by American women in our history across a variety of fields and to honor them.
The struggles that American women faced in the past still resonate today as many of them still suffer from inequality, discrimination, violence, and persecution.
Because of this, pursuing the goals of Women's History Month has become even more imperative. The celebration seeks to spotlight the inspiring journeys made by outstanding American women and encourage all of us to continue their crusades in the modern-day era.
How You Can Best Celebrate Women's History Month
There are many ways to pay homage to our courageous women who have made their mark in American history. Breast Cancer Car Donations offers these suggestions:
1. Research the lives and works of notable American women.
Get to know the lives of remarkable American women and how their works impacted our nation and society. Dig your sources of information from the Library of Congress, the National Archives and Records Administration, National Endowment for the Humanities, National Gallery of Art, National Park Service, Smithsonian Institution, and the United States Holocaust Memorial Museum.
2. Use social media.
Start a movement on social media by inviting your friends, co-workers, and community members to share their views about notable women in history whom they look up to. Ask them to relate anecdotes about these women to their personal stories to underscore the contributions made by these historical figures to our nation and society.
3. Support women's causes.
Today's women are still faced with tough challenges. Address these by patronizing businesses run by female entrepreneurs; reading books authored by women, and supporting causes that advocate for women's rights and protection.
4. Empower the next generation.
Empower the next generation of strong women by educating the young. Inspire young girls to reach their potential and teach young boys to respect and treat all of their peers as equals.
Empower Women Struggling with Breast Cancer
You can also celebrate Women's History Month by helping women who are facing a life-and-death battle against breast cancer. Millions of American women are struggling with this life-threatening disease. Sadly, many of them lack access to essential medical care because they are uninsured and have insufficient financial resources to pay for the high costs of treatment and health care.
You can show your solidarity with these courageous women this March by donating any type of vehicle to us at Breast Cancer Car Donations. We'll turn your donation into a powerful life-saving tool for the benefit of the destitute breast cancer patients in your area.
We'll sell your vehicle through an auction and use the proceeds to support the critical services being provided by our breast cancer-focused charity partners. These IRS-certified 501(c)(3) nonprofit organizations use the funding we give to provide indigent or low-income breast cancer patients with easy access to top medical facilities as well as financial assistance to cover the costs of their treatments, doctor consultations, medications, hospital fees, follow-up care, and other essential health care services. Other beneficiaries get to receive free breast cancer screening and diagnosis as well as cancer prevention and education services.
You will also greatly benefit from your donation. You'll be entitled to claim the maximum tax deduction after we mail you the 100% tax-deductible sales receipt of your auctioned-off vehicle.
We also offer our donors free pickup and towing of their donated vehicles in all parts of the United States. Just give us your preferred date, time, and complete address, and we'll send a licensed tow truck to collect your donation.
The best reward you'll get, however, is the priceless satisfaction you'll feel for doing a life-saving charitable act.
We accept almost all types of vehicles regardless of their age or condition. To learn what else you can contribute apart from cars, you may visit this page.
Head over to our FAQs page for more information regarding our vehicle donation program, including our quick and easy donation process. If you have any questions or concerns, feel free to write to us here or give us a call at 866-540-5069.
Follow the Footsteps of Our Amazing Women in History

There is no better way to honor the outstanding women in our history than to carry on with their missions. Help women struggling to survive breast cancer by donating any vehicle to Breast Cancer Car Donations. Call 866-540-5069 or fill out our secure online donation form to donate now!