Why You Shouldn't Feel Guilty for Taking Breaks at Work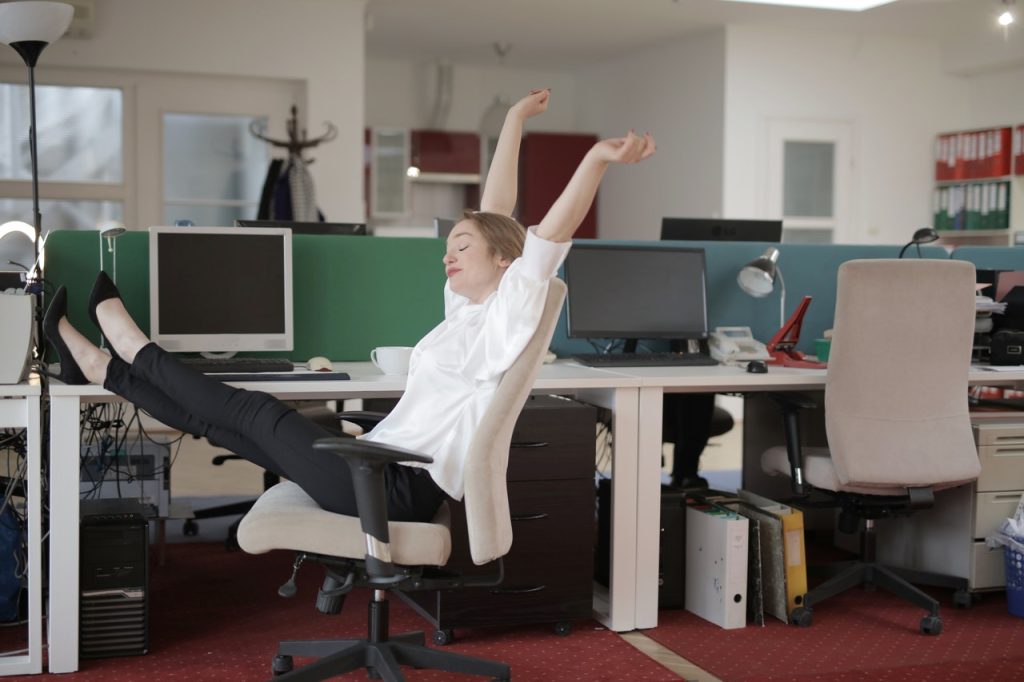 3 Compelling Reasons Why You Need Pause from Time to Time
Do you find yourself feeling guilty every time you take a break from work, or perhaps, life itself? You shouldn't. Feeling guilty whenever you allow yourself to rest and recuperate will do you no good.
Whether you're a workaholic or someone with a type B personality (relaxed and easy-going), it's crucial to stay focused and energized throughout the day in healthy ways. One way to achieve this is by simply taking a break from time to time.
The timing of a break isn't set in stone. Some days you might feel like taking a break is not that necessary, while other days might find your mind and body telling you that you badly need one. The key is to slow down and press the pause button when you need to nourish and nurture yourself.
Regardless of when you're giving yourself a much-deserved timeout, feeling guilty for it shouldn't be a part of the equation. Trust us, it'll only fuel the stress that's already in you.
Here are three compelling reasons why you shouldn't feel guilty for taking breaks from your work:
1. It helps you become more productive.
Though it may sound counterintuitive, taking breaks can actually boost your productivity. In fact, it's one of the best ways to do so. Stepping away from your desk plays a key role in restoring your focus and energy. A lunch break can prevent an unproductive mid-afternoon slump. What's more, following a schedule of regular breaks will make it easier for you to work toward your deadlines.
2. It helps you cultivate healthier habits.
When you're too busy at work without any time to de-stress, healthy habits like eating right and getting plenty of sleep can drop by the wayside. A proper lunch break can give you time to incorporate these healthy habits into your working days. For instance, it would be better for you to prepare a meal that's packed with essential nutrients rather than grab a store-bought sandwich. You could even try squeezing in a 10-minute walk outside or a power nap to clear space in your working mind.
It's also worth mentioning that staying away from your smartphone or computer every 20 minutes (and looking at something around 20 feet away for 20 seconds) will help lower your risk of developing computer vision syndrome, a condition that usually manifests as eye strain and headaches.
3. It enhances your creativity.
Not pressing the "pause" button, especially if it's a demanding task you're taking on, might hurt your creativity. With your cognitive capacity exhausted, you might find it more difficult to get your creative juices flowing.
Taking a break recharges your mind, which may allow you to gain fresh perspectives on challenging projects. On the other hand, skipping lunch to continue pushing forward with the task at hand might only drain your brain. You might find it even harder to concentrate.
Turn Your Unwanted Car into a Life-Saving Instrument
Another thing that people shouldn't be feeling guilty about is when they contract a serious illness, such as breast cancer. Regardless of how the disease developed in them, wallowing in guilt or self-pity would only aggravate their condition.
If you feel compassion for the hapless women in your community who have been diagnosed with breast cancer, you can extend them meaningful assistance by simply donating any vehicle you no longer need to us at Breast Cancer Car Donations.
We will auction off your vehicle and use the proceeds to support the vital breast health programs of our nonprofit partners. Thanks to your donation, these IRS-certified 501(c)(3) nonprofit organizations will be able to provide more uninsured and indigent breast cancer patients in your area with easy access to medical facilities as well as financial assistance to help pay for the costs of their treatments, hospitalization, medications, and follow-up care. Other beneficiaries get to receive free breast cancer screening, diagnosis, as well as prevention and education services.
You'll also benefit from your act of charity since it will entitle you to receive the maximum tax deduction in the next tax season. Additionally, you'll also benefit from our free towing service, which you can get anywhere in the United States.
The most satisfying reward you'll get, however, is the awesome experience of doing something that can help save lives.
We accept nearly all types of vehicles, including those that aren't in great shape anymore. Visit this page to learn what else you can donate aside from cars.
For more information on our donation program, including our quick and easy donation process, head over to our FAQs page. If you have any questions or concerns, feel free to call us at 866-540-5069 or leave us a message here.
Help Save Lives with Us Today!

Extend your helping hand to the breast cancer sufferers in your area. A simple vehicle donation is all it takes to give them hope of beating the disease. Call Breast Cancer Car Donations at 866-540-5069 or make your donation here now!