Why Wear Masks During The Pandemic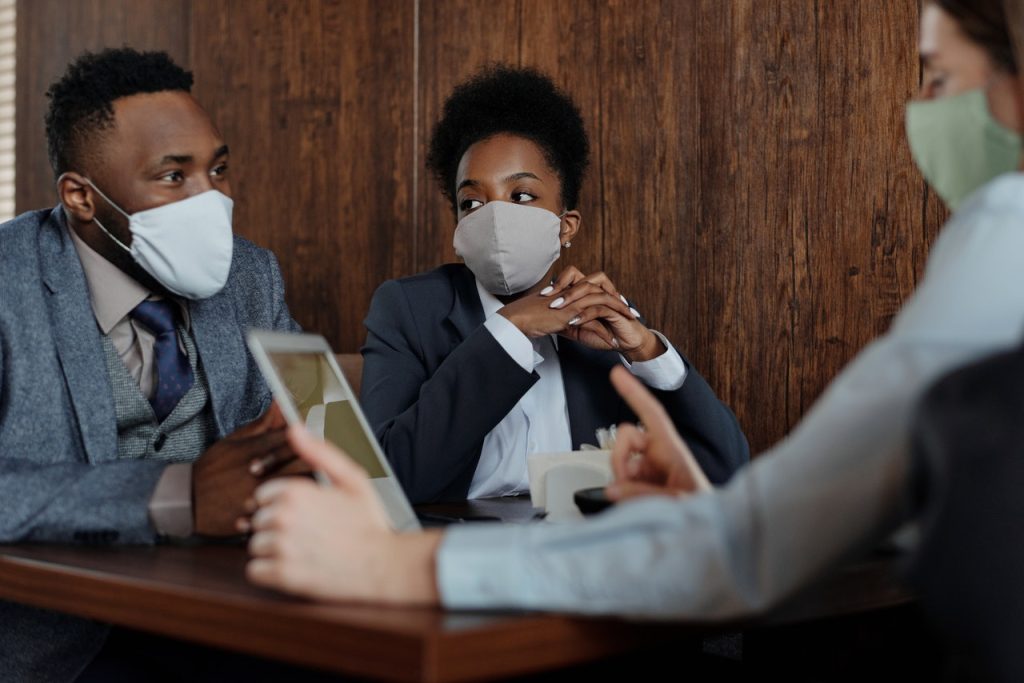 Top 3 Reasons Why You Should Always Wear Mask in Public
It has long been proven that the novel coronavirus spreads when an infected person coughs, sneezes, talks, or even breaths. That's why healthcare experts continue to remind people to always wear masks outside their homes.
However, instead of being a health issue, wearing a face-covering has become more of a political issue in the United States. For this reason, some Americans have been the target of shame campaigns for wearing face masks. The attacks are made by those who do not believe in the effectiveness of face masks in stopping the disease.
If you're still on the fence about wearing a face mask in public, here are the best reasons why you should be wearing one whenever you step outside of your home.
1. Masks can reduce the spread of coronavirus.
The Centers for Disease Control and Prevention (CDC) asserts the importance of wearing a face mask in public and making sure that it fits snugly on your face while covering the nose and the mouth. According to healthcare experts, if face masks are worn correctly, they can reduce the chances of transmitting the virus by 70%.
2. Wearing a mask is simply good hygiene.
In many cultures and even before the pandemic, putting on a face mask when one has allergies or is ill is viewed as a sign of respect for the people around them. Moreover, in high-risk situations where an individual's health can potentially be compromised, wearing a mask isn't something abnormal. In fact, it's considered a way of practicing good hygiene.
3. Masks can stop the asymptomatic spread of the disease.
A person is considered asymptomatic of COVID-19 if they don't show any signs or symptoms of the disease.
The CDC confirms that about 50% of COVID-19 transmission takes place before the infected persons begin to show any symptoms of the disease. This means that an individual can spread the infection without them knowing about it. To put an end to asymptomatic spread, everyone should wear masks when they go outside.
The Safest Way to Do an Act of Charity

During these times of great distress and uncertainty, Breast Cancer Car Donations offers you a chance to help needy breast cancer patients without compromising your health. All you have to do is contact us and donate to us any vehicle you no longer need or use. Just like that, your run-down car will become a life-saving instrument for destitute breast cancer patients in your community. At the same time, you'll quickly get your hands off a vehicle that's giving you headaches at no cost to you.
We'll auction off your donated vehicle to provide funding for our IRS-certified 501(c)3 nonprofit partners. These charities are dedicated to providing comprehensive breast health services to deserving individuals. They provide uninsured and cash-strapped breast cancer patients with easy access to medical facilities where they can undergo full treatment. They also offer free breast cancer screening, follow-up care after treatment, and other breast cancer prevention and education services.
To make sure that you'll have the safest giving experience you can possibly have, we'll arrange a contactless pickup for your vehicle.
Donating to us will only take a couple of minutes of your time in the comfort of your home. Just contact us and let us know that you're donating a vehicle. We'll then arrange a time and place for the free towing of your vehicle wherever you had it parked or stored within the United States.
Furthermore, since we work with IRS-certified 501(c)3 nonprofit organizations, your donation is automatically 100% tax-deductible. This means you can claim a hefty tax deduction in the next tax season using the sales receipt that we'll send to you following the auction of your vehicle.
On top of the material rewards that will come your way, you'll also experience the priceless joy and satisfaction of doing an act of charity that will help save human lives.
If you want to know more about the ins and outs of our vehicle donation program, visit our FAQs page. Got a question or two for us? Get in touch with us at 866-540-5069 or leave your message here.
Use Your Old Car to Help Save Lives!
Are you ready to retire your car in the best way possible? Allow us to convert it into a weapon against breast cancer. Donate it to us at Breast Cancer Car Donations by calling 866-540-5069 or filling out this form now!