Who Is Recommended to Get the Flu Shot?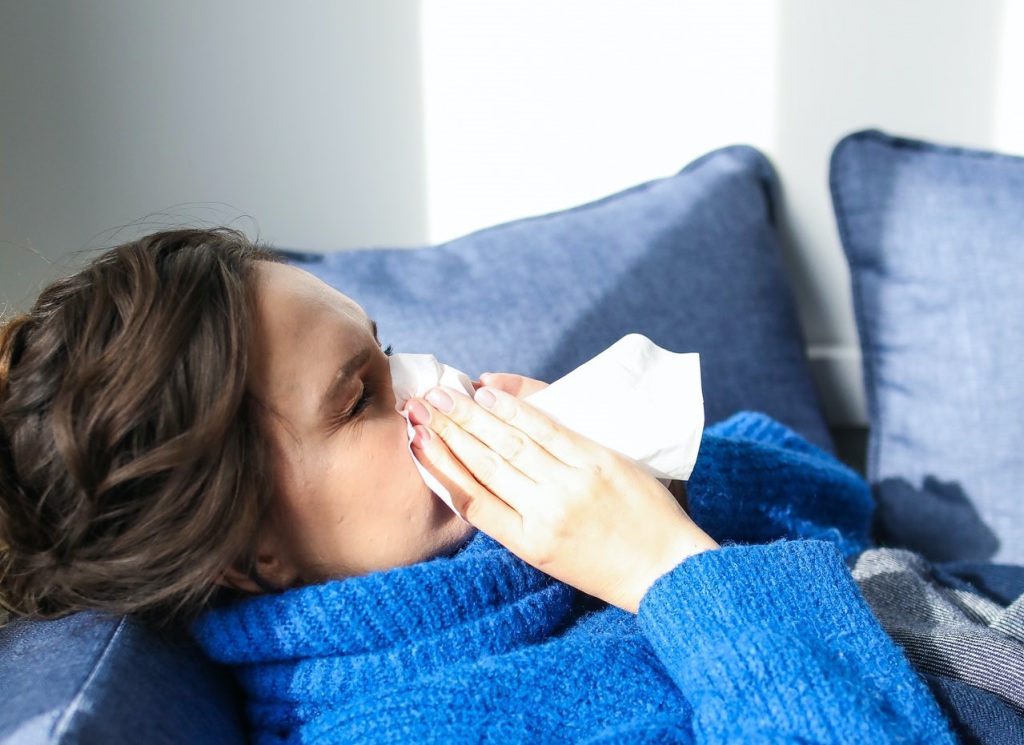 Get Vaccinated if You Belong to a High-Risk Group
Although influenza viruses circulate throughout the United States all year-round, the flu activity peaks between December and February in most areas. In other words, a large number of people get the flu sometime during the fall and winter seasons. If you don't think that you need to get a flu shot, think again.
Coming down with the flu is one of the most uncomfortable experiences anyone can have. In some cases, this can even lead to life-threatening complications. Now that the flu season is here, the last thing we'd want to see is for our healthcare system to buckle under pressure while simultaneously testing and caring for influenza and COVID-19 patients.
To say that the flu shot is worth getting is an understatement. However, the question is, who is recommended to get it?
Who Needs to Get the Flu Shot?
In case you're not aware, a person can get infected with both the influenza virus and the novel coronavirus, which causes COVID-19. Although the flu shot may only give you 60% protection, it's way better than getting no protection at all.
Anyone can benefit from getting the flu shot. In particular, those who belong to a high-risk group can't afford to skip it. These individuals have very high chances of developing complications such as pneumonia (an illness that affects the lungs and is marked by symptoms such as cough, fever, and difficulty of breathing), bronchitis (an illness that causes the airways connecting to the lungs to become swollen, red, and full of mucus), as well as sinus and ear infections.
You should get yourself vaccinated if you belong to any of these high-risk groups:
Those who are 65 years or older;
Those who live in an assisted care facility or a nursing home;
Those who have a weakened or impaired immune system;
Those who have chronic health conditions that include asthma, diabetes, HIV, or heart disease;
Healthcare professionals who are constantly exposed to individuals who are sick;
Pregnant women (if you're pregnant, be sure to ask for a flu vaccine that's free from mercury-based preservatives).
If you're not sure if getting the flu shot is a safe choice for you, consult your healthcare provider so that you can get more information about the benefits of the vaccine as well as its risks. Moreover, they can provide you with valuable tips for steering clear of other highly contagious diseases.
Help Save Lives with a Vehicle Donation
People who are grappling with serious health conditions such as breast cancer have a higher risk of developing severe illness if they get infected by the flu virus or the novel coronavirus.
Even without this potentially aggravating illness, breast cancer sufferers already are facing an uphill battle for survival, particularly those who are uninsured and don't have enough financial resources to pay for the prohibitive costs of cancer treatments and other medical expenses.
You can lend a helping hand to the indigent breast cancer patients in your community by simply donating any type of vehicle to Breast Cancer Car Donations. We'll use it to help save the lives of those patients.
Our team will auction off your donated vehicle and use the proceeds to support our charity partners in delivering comprehensive breast health services to people in your area who need them. These IRS-certified 501(c)(3) nonprofit organizations provide needy breast cancer patients with easy access to top medical facilities as well as financial assistance to cover the cost of their treatments, physician visits, medications, and follow-up care. Other beneficiaries get to receive free breast cancer screening and prevention and education services.
As a token of our gratitude for your charitable contribution, we'll provide you with our free contactless pickup service. Your donation will also entitle you to receive the maximum tax deduction in the next tax season.
However, the best reward you'll get is not a material thing. It's the joy and satisfaction you'll experience, knowing that your donation will be used to help save lives.
You can donate just about any type of vehicle, whether it's still in good condition or not. You're also free to make your donation from any city or town in the United States since our vehicle donation program covers the entire country.
You can learn more about our work as well as our quick and easy donation process by browsing through our FAQs page.  If you have inquiries or concerns, please contact us at 866-540-5069 or leave us a message here.
Help Needy Cancer Sufferers Beat the Disease Today!

You can help the struggling breast cancer patients in your community beat the disease with your vehicle donation. We can guarantee you that. You don't have to leave your home to donate your car. Simply fill out our online donation form or call Breast Cancer Car Donations at 866-540-5069 to process your donation now!