What Were the Top Fitness Trends in 2018?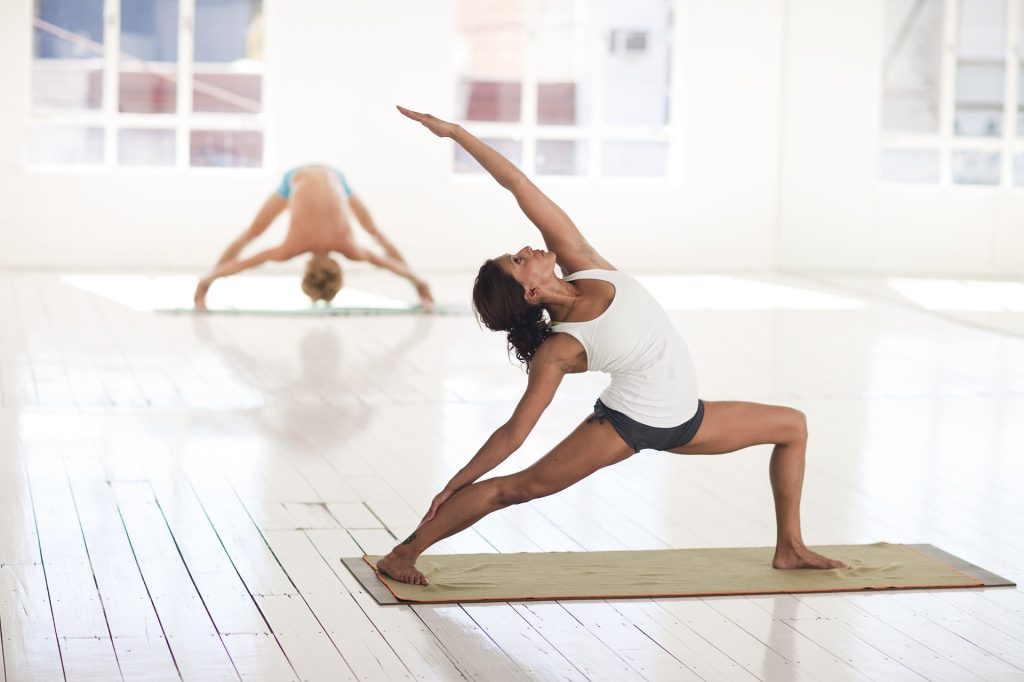 What Were the Top Fitness Trends in 2018?
If you're trying to predict what will happen to the fitness industry this year, you might be wondering, "What were the top fitness trends in 2018?" After all, how we'll be sweating this year may be largely influenced by how we burned all those calories last year.
The Top Fitness Trends in 2018
A recent survey conducted by the American College of Sports and Medicine (ACSM) asked more than 4,000 trainers, fitness directors, exercise psychologists, and other fitness professionals across the globe about what they thought were 2018's top trends in the fitness industry. Breast Cancer Car Donations shares their views, which could influence your exercise routines. Here's a sampling of 2018's top fitness trends that can shape the future of the fitness industry.
1. Yoga
The reason why this has been on the trends list for a number of years now is that yoga continues to evolve with so many styles to choose from. Those who practice yoga claim that this system of exercises has significantly improved their mental clarity, stress management, flexibility, balance, muscle strength, and endurance.
2. Fitness Programs for Seniors
Last year, there was a growing market for fitness programs that were specifically designed for seniors who wanted to stay active so they could maintain bone and muscle mass as they age. The ACSM pointed out that these days older adults have a higher interest in fitness.
3. Self-Limiting Movement
Self-limiting movement, despite what its name implies, is actually an exercise intended to push a person to their limits through a series of exercises that cannot be completed without achieving a proper form. The goal of this workout trend is to help individuals improve muscle imbalances by helping them improve their skeletal and muscular health.
4. Streaming Workouts
Unlike before, health clubs and studios have expanded their reach through technology and aren't limited anymore by their physical locations. Nowadays, workout enthusiasts don't have to make a trip to the gym since they can access their favorite exercise routines through online streaming workouts.
5. Wearable Technology
If you're into seeing workouts by the numbers, we won't be surprised if you made use of smartwatches, activity trackers, and heart rate monitors since they give you feedback about how you're doing in your exercise routine. These gadgets estimate the calories you burned, the number of your steps, and the time you spend sleeping, standing, and working out.
Unlike fitness fads that are only taken up by the public with great but short-lived enthusiasm, fitness trends are viewed as a general development in the way people behave. They have more staying power than fitness fads.
As such, 2018's top fitness trends are expected to influence how people would work out this year. If you haven't followed any of these trends yet, you might want to try one or some of them.

Exercise to Prevent Breast Cancer
Getting fit by way of regular exercise is also useful in preventing breast cancer. This is because exercise lowers blood estrogen, thus helping lower the breast-cancer risk for women.
According to the American Cancer Society, breast cancer remains as the second leading cause of cancer death among women. In fact, the United States breast cancer statistics show that about 1 in 8 women will have invasive breast cancer over the course of her lifetime. However bleak the situation may be, Breast Cancer Car Donations, along with our IRS-certified 501(c)3 nonprofit partners, continues to work hard to try and save countless lives from this terrible disease.
You can easily help fund various breast health programs and services that our charity partners are delivering in various communities throughout the country. All you have to do is donate to us your old and unwanted vehicle that you've been planning to dispose of. We'll auction off your donated vehicle and use the proceeds to support the programs and services of our charity partners. These non-profits provide their beneficiaries with services that are focused on breast cancer prevention, screening, diagnosis, treatment, and research.
In exchange for your generosity, you'll receive a top tax deduction, free car removal, a chance to make a lasting impact in your community, and so much more!
To learn more about our vehicle donation program, feel free to reach out to us by calling us at our toll-free hotline 866-540-5069 or sending us a message online. You may also want to check out our FAQs page.
You can make your donation by filling out our secure online donation form or calling us directly. We accept almost all types of vehicles regardless of their age and condition. We also accept vehicle donations anywhere in the United States since we have car donation programs in all 50 states.

Help Save Lives as You Exercise
Now that you know the top fitness trends in 2018, you can go ahead and pursue those that you can adopt for yourself and perhaps recommend to others as well. As you commit yourself to an exercise routine, you may want to extend a lifeline to needy breast cancer patients in your community as well. Call us at 866-540-5069 and help save lives with your car donation!