What To Do If Your Child's School Is Closed Due To Coronavirus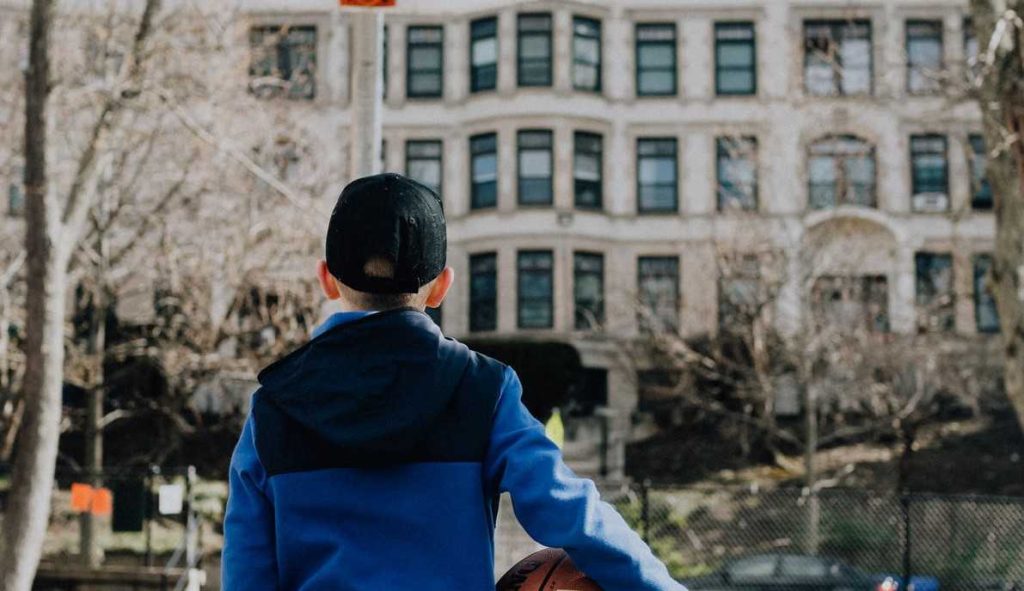 What to Do If Your Child's School Is Closed Due to the Coronavirus Outbreak
As an offshoot of the coronavirus pandemic, our children's schooling has been put on hold to curb the fast-spreading killer virus.
No one could've prepared for something sinister like this, especially kids. With schools closed, the daily routines of students are in shambles, and they're stuck at home with their families. Feelings of frustration, disappointment, and anxiety are normal, and it's up to you to help your children manage these emotions.
The key thing to remember is that all of this is temporary. It may take a few months or even a year, but we will get through this and get back to our usual routines one day.
For now, however, we need to make the most out of the changes that are happening and focus on the things we can control and not on the things that we can't.
4 Things You Need to Do for Your Kids
The coronavirus situation in each area is different. Some areas may see some semblance of normalcy much sooner than others, especially if residents follow the guidelines set by the authorities and keep their stubbornness in check.
For your kids, here are four things you need to do for them:
Let them follow their usual routine.
It's important to keep them in a routine that is similar to the one they had during school days. Not only will this help them keep their body's rhythm (their sleep pattern, for example), but it will also make things much smoother once schools reopen again.
Make a structured schedule for them to follow, and try to keep them busy by continuing to learn new things. There are numerous resources online for you to tap into. Just because they aren't going to school anymore doesn't mean their education ends there. Take the extra step and make sure they keep their minds sharp, prepped, and ready.
Peel them off from their screens.
Don't let your kids spend their entire day glued to their screens. Take the time to give them lessons in math, science, reading, and other subjects in the classes they used to have.
Monitor their activities.
Don't let them think that they can just do whatever they want. You can do a weekly check-up with them to see if they actually took their lessons seriously or were just pretending to study.
Turn Your Old Car into a Vehicle of Hope
Do you know that there are individuals in your community who are suffering from breast cancer but don't have the amount of money they need to pay for the skyrocketing cost of their treatments?
You have the power to ease their plight and give them hope of overcoming their ordeal. All you have to do is to donate any old vehicle that you no longer use to us at Breast Cancer Car Donations. We'll turn your clunker into a vehicle of hope for struggling breast cancer patients in your area.
We'll sell your donation through auction and use the proceeds to support the critical programs and services of our nonprofit partners. These IRS-certified 501(c)3 nonprofit organizations provide comprehensive breast health services to all individuals who need them, particularly to uninsured and underserved breast cancer patients.
These patients are given the chance to get easy access to medical facilities where they can undergo full treatment, including surgery, chemotherapy, and radiation treatment. These charities also provide breast cancer survivors with follow-up care, including laboratory work, annual mammograms, and physician visits five years after remission. Other beneficiaries get to receive free breast cancer screening and prevention and education services.
You'll also benefit from your charitable contribution since it will entitle you to receive a maximized tax deduction in the next tax season. Moreover, we'll provide you with our free pick-up and towing services.
You can donate not just cars but nearly any other types of vehicles regardless of their condition. We can collect your donation wherever you are located in the country since our vehicle donation program covers all 50 states.
You can also make your donation in the safety of your own home and without putting yourself at any risk at any point in our donation process.
For more information, feel free to check out our FAQs page. If you have questions, call us at 866-540-5069 or leave us a message here.
Your Clunker Can Save Lives!

By simply giving away your unwanted car, you'll be able to save lives! Call Breast Cancer Car Donations at 866-540-5069 or fill out our online donation form now!