What is May Day, Really?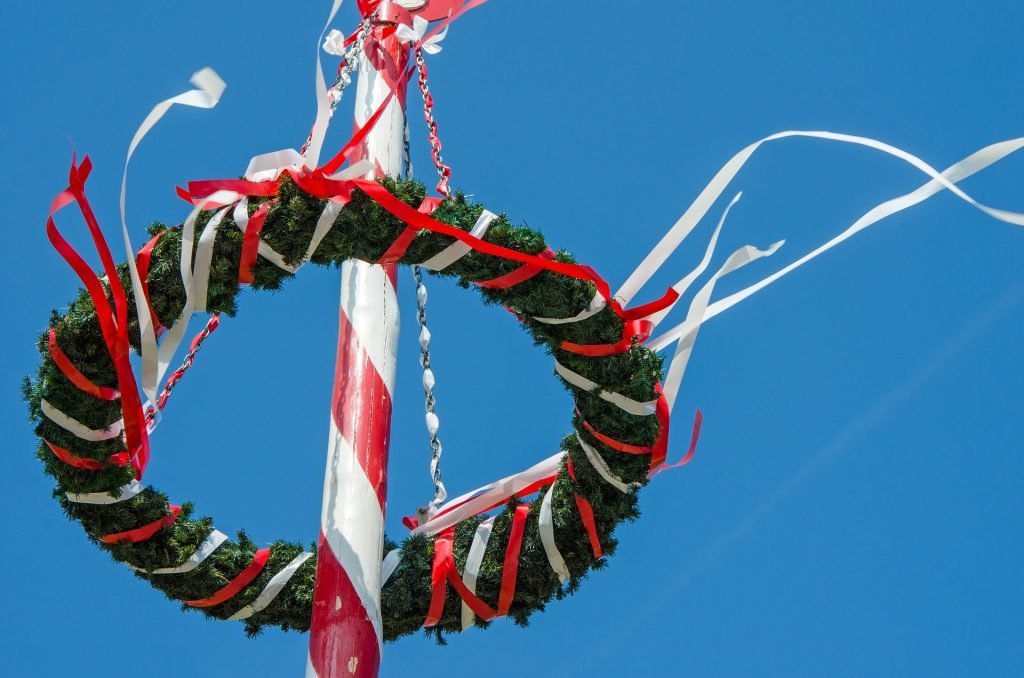 What is May Day, Really?
We're pretty sure you're already familiar with May Day—also known as Labor Day and International Workers' Day—just like the rest of us. It marks the beginning of spring and, for many, it signifies a fresh start.
However, do you really know the stories behind it? Why is it such a significant day for Europeans? Why is it an official holiday in 66 countries and unofficially celebrated in many more? What is May Day really?
Now that you're here, you'll certainly learn more about this special occasion. From its history to some trivial facts surrounding it, here's what you need to know about May Day:
Due to the favorable weather in many countries at this time of the year, many people believe that spring brings so much fertility to everyone. Centuries ago, people from various cultures worshipped goddesses of motherhood and passion, gods of the forest, and other agricultural deities, hoping to have their wishes granted.
Originally known as Gaelic May Day, Beltane welcomes the beginning of summer. The annual festival—celebrated in Scotland, Ireland, and the Isle of Man—represents the transition from dark to light and fertility. People would spend the day making bonfires as they believe the fire and smoke could protect their crops and cattle.
With its joyful activity of singing and dancing in colorful costumes, the traditional Maypole dance is well-loved in the U.S., Canada, and Germanic countries. While dancing, the performers would beautifully decorate the tall pole with ribbons and flowers. Children who participated would be given small pretzels as rewards.
International Workers' Day
The first day of May is also recognized as Labor Day in many countries. It traces its roots at the height of the Industrial Revolution in the United States when more than 300,000 workers walked out of their jobs across the country on May 1, 1886, to protest the deaths of thousands of male, female, and child workers every year due to poor working conditions and long hours of work. The protest spread like wildfire to various parts of the U.S. and the world, with many governments, including those with communist and socialist leanings, eventually declaring it a public holiday.
Ironically, May Day is rarely recognized in the U.S. where it began. In 1894, President Grover Cleveland officially moved the U.S. celebration of Labor Day to the first Monday in September, intentionally cutting ties with the international worker's celebration of the event purportedly for fear that it would build support for communism and other radical causes.
Many beauty experts believe that washing your face with dew on the first of May will beautify your skin. They found that the dew contains purifying components that can keep acne and spots away. Better save the date then if you want to give yourself a free and natural facial!
Save Lives with a Simple Auto Donation
Like the rest of the world's population, many workers have fallen victim to deadly diseases such as breast cancer. Thus, May Day can also serve as a fitting occasion to focus on our nation's workers who have been victimized by breast cancer.
You can mark the first of May with a meaningful gesture by providing assistance to these workers. If you have an old vehicle that you no longer need, donate it to us at Breast Cancer Car Donations and we'll transform it into a powerful tool to fight breast cancer and help its needy victims in your community.
Over the years, it has been our mission to support breast cancer patients through vehicle donations. We take almost all types of vehicles, sell them at an auction, and use the proceeds to support our nonprofit partners that are dedicated to providing comprehensive breast health services to uninsured and underserved Americans. Thus, your donated car or RV can help save the lives of breast cancer patients.
We provide you with a most satisfying giving experience in our donation process, which is fast, convenient, and where you don't have to do any paperwork. You can also count on us to haul away your car quickly at a time and place of your choice, and we won't be charging you even a dime for it. To top it off, your charitable contribution will entitle you to receive a top tax deduction in the next tax season.
For more information on our car donation program, check out our FAQs page. For inquiries, you may call us at 866-540-5069 or send us a message online.
You can donate to Breast Cancer Car Donations by filling out our secure online donation form. We accept donations wherever you are in the United States since we have car donation programs in all 50 states.

Celebrate May Day with a Car Donation!
On May Day, give the biggest gift you can possibly give to our nation's workers who are battling breast cancer—your old and unwanted car! We will transform that into your gift of hope for a second chance in life for the breast cancer sufferers in your area. Call us at 866-540-5069 and get started with your vehicle donation!