What Diet? It's National Chocolate Cake Day!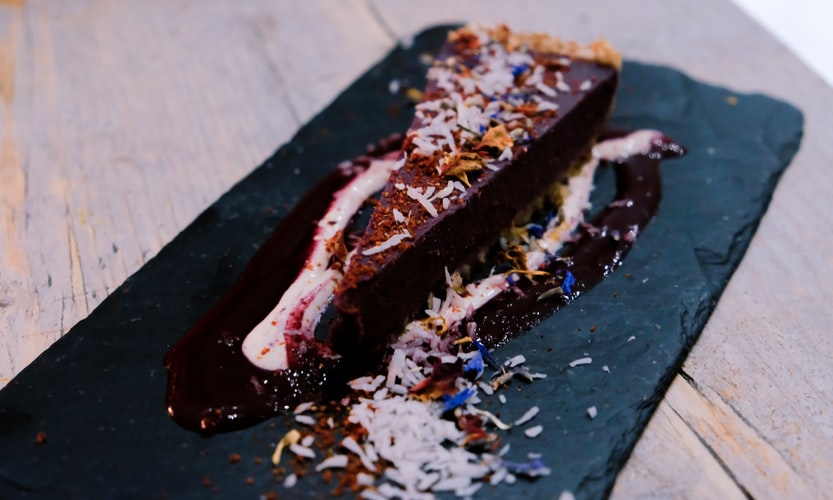 What Diet? It's National Chocolate Cake Day!
Every 27th of January is a day that offers a perfect excuse for you and everyone else to indulge in chocolate cakes. For over 250 years already, chocolate cake has played a huge part in the lives of Americans, satisfying their sweet cravings and serving as comfort food. To show the American people's love for this delectable dessert, National Chocolate Cake Day was created.
A Short Chocolate Cake History Lesson
Many people may not know this, but chocolate actually started as a beverage up until the 1830s. Although chocolates were introduced by the Aztecs 3,000 years ago, with the first cakes baked by the ancient Egyptians around the same time, chocolate cakes would only come into existence in 1765, thanks to Dr. James Baker and a certain chocolate maker.
The Bostonian doctor discovered that chocolate could be created by grinding cocoa using an old mill. Together with the chocolate maker, he'd grind up cocoa beans between millstones to form a thick syrup, which would then be poured into cake-shaped molds. The first-ever chocolate cake was thus invented.
In 1847, one of the world's earliest chocolate cake recipes was published in The Lady's Receipt Book by famed Philadelphia cookbook author, Eliza Leslie. It was in the late 1920s when the first boxed cake mix was created by a company named O. Duff and Sons. Twenty years later, particularly in 1947, Betty Crocker sold its first dry cake mixes.
Spending National Chocolate Cake Day
It's quite obvious that having a dish of chocolate cake for dessert is the best way to celebrate this fun holiday. Whether it's chocolate fudge cake, Black Forest cake, or decadent chocolate cake, there's not a doubt that you'll end up with an extremely satisfied tummy. If you happen to be on a diet, don't be afraid to use this occasion as your cheat day – one slice wouldn't hurt!
Sharing this wonderful day with friends and family will make it even more enjoyable. Bake a cake from scratch or buy a box from your favorite bistro, invite your loved ones over, and make the most of the holiday devouring the chocolate goodness with good company.
Help Breast Cancer Patients Heal with an Auto Donation
Donating your no-longer-needed vehicle to Breast Cancer Car Donations can make all the difference for Americans battling breast cancer. Even if the car you're donating is in pretty bad shape, we'd still gladly take it and sell it at an auction.
We use the proceeds from the sale of donated vehicles to support the critical programs of our IRS-certified 501(c)3 nonprofit partners. These nonprofits provide their beneficiaries with free and easy access to a range of quality breast health services.
Once you've decided to support our cause, just call us or fill out our online donation form. We will handle your paperwork on your behalf, leaving you with nothing to stress over. Also, we'll coordinate with a professional towing company to haul your vehicle away, and no, we're not charging you anything for it!
To repay you for your charitable deed, we'll send you by mail your 100-percent tax-deductible sales receipt several weeks after we auction off your donation. Using this receipt, you can claim your tax deduction when you file your itemized tax return in the next tax-filing season.
You can donate any type of vehicle regardless of its age and condition. You can do that wherever you are in the United States since we have vehicle donation programs in all 50 states.
For more information, just head over to this page. If you have questions about our vehicle donation program, call us at 866-540-5069 or send us a message online.

Help Save Lives Now!
It only takes a few minutes to help save the lives of breast cancer sufferers. If you got a car, boat, motorcycle, or RV that you don't find useful anymore, donating it to us would be your best option. Call us today at 866-540-5069 or fill out our online donation form to make your donation now!