Ways to Spend National Pet Day If You Don't Have Pets at Home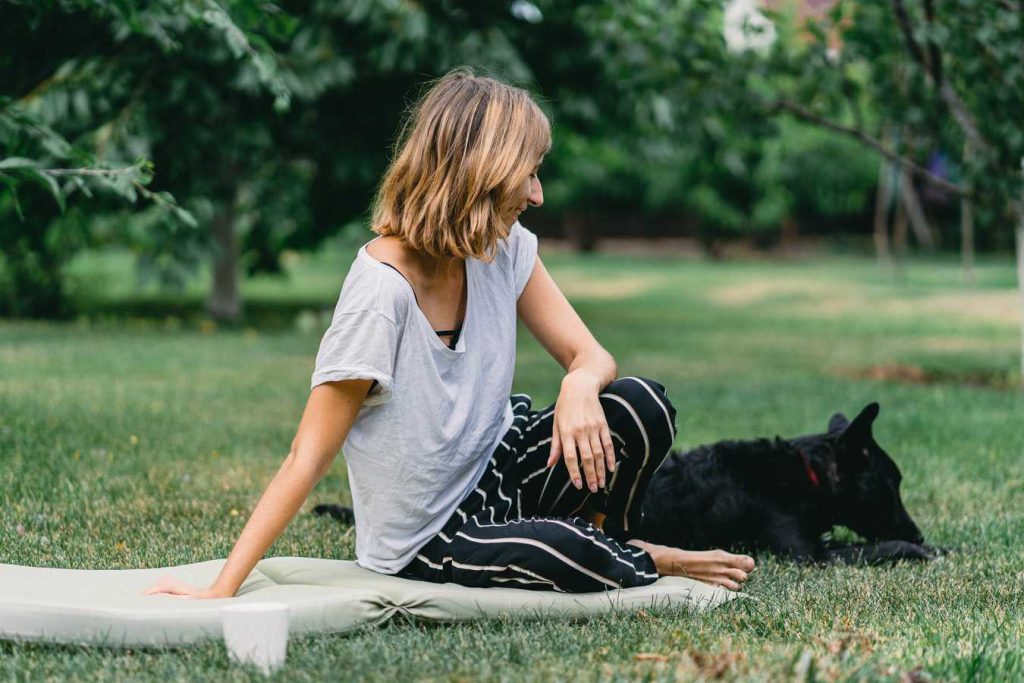 7 Ways to Spend National Pet Day on April 11th If You Don't Have Pets at Home
Many folks would agree that getting a pet is one of the best life decisions they've made so far. As a matter of fact, 60 percent of pet owners consider their pets as their family, treating them as if these animals are their own kin.
Pets empathize better than a lot of humans, cheer us up during bad days and, most of all, provide us with unconditional love.
For these reasons, National Pet Day was created in 2005 by Colleen Paige, an animal welfare advocate and a pet lifestyle expert. It takes place every 11th of April.
A pet owner herself, Paige felt that all pets deserve to be loved and cared for, especially those pets that have been completely abandoned by their owners. She felt that having a pet holiday would be the best way to spread awareness of the benefits of having pets.
Apart from serving as a reminder for us to appreciate our gentle four-legged companions, National Pet Day is meant as an occasion for inviting everyone to adopt pets. Its official motto as "Don't shop! Adopt!"
The Animal Miracle Foundation hopes that with the widespread attention this day brings, more people will consider welcoming dogs and cats into their homes.
No Pet? No Worries!
Who says you need to have a pup or kitty to celebrate National Pet Day? Here are seven touching ways to make the most of this special day, even without having a pet at home.
Volunteer at your local animal shelter.
Doing volunteer work is truly a rewarding experience — and assisting shelter workers is certainly no exception. Drive your way to a local shelter that houses neglected cats and dogs and ask if you can lend your hand in just about any tasks. There will be lots of pets needing a stroll, for sure!
Donate supplies to an animal shelter or nonprofit rescue.
A shortage of pet supplies is a common problem for pet shelters and rescues. Use this day to give back to them by donating things like toys, blankets, brushes, treats, and even money.
Distribute treats to your neighborhood pets.
Surprise pet owners in your neighborhood by showing up at their front doors with a bag of healthy goodies for their beloved furry or winged friends.
Feed pigeons at the park.
Go to a park that doesn't prohibit visitors to feed starving pigeons. Sit where they're close by and leave some bread crumbs to satisfy their hunger.
Raise funds for a local animal charity by organizing a small fundraising event, such as a garage sale, bake sale, or a golf tournament.
Offer to look after your neighbor's pets.
If you have time to spare, do your busy neighbor a favor by taking their dogs out for a walk. You might even want to bring them to a dog park to play around and mingle with their fellow kinds.
Since National Pet Day is all about encouraging people to adopt animals in shelters, the best way to spend it is, of course, by adopting one. Before you dive into that life-changing decision, make sure that you think about this carefully.
Reach Out to Breast Cancer Sufferers in Your Area
Did you know that you can bring a lasting impact on the lives of breast cancer-stricken women in your local area by simply donating your old beater? Just hand it over to us at Breast Cancer Car Donations and you'll know what we mean.
We'll convert your donated vehicle into a fund-generating tool for our nonprofit partners. We do this by having your vehicle auctioned off, with the proceeds going straight to these IRS-certified 501(c)3 nonprofit organizations. The money will help them in providing comprehensive breast health services to uninsured and underprivileged breast cancer patients in your community.
Thanks to your donation, these needy patients will have opportunities to undergo full treatment from established medical facilities, as well as gain access to free breast cancer screening and follow-up care.
As a donor, you'll receive tons of benefits from us. Our reliable team will manage all your paperwork. We'll also send a licensed tow truck to haul your vehicle away for free. Once your vehicle is sold, we will mail to you your 100-percent tax-deductible sales receipt. This will enable you to claim a substantial tax deduction when you file your itemized tax return in the next tax season.
Check out our FAQs page for further details about our nationwide vehicle donation program, our donation process, and the types of vehicles that you can donate to us. If you have any questions or clarifications, you may reach us at our toll-free hotline 866-540-5069 or drop us a message here.
Save Lives with Us Now!

Make this year's National Pet Day the most memorable one yet by contributing to our donation program. You'll only need to spare several minutes of your time to make significant changes in the lives of breast cancer patients in your community. Call Breast Cancer Car Donations at 866-540-5069 or fill out our online donation form to get started with your auto donation now!