Ways to Reduce Back Pain from Sitting at a Desk All Day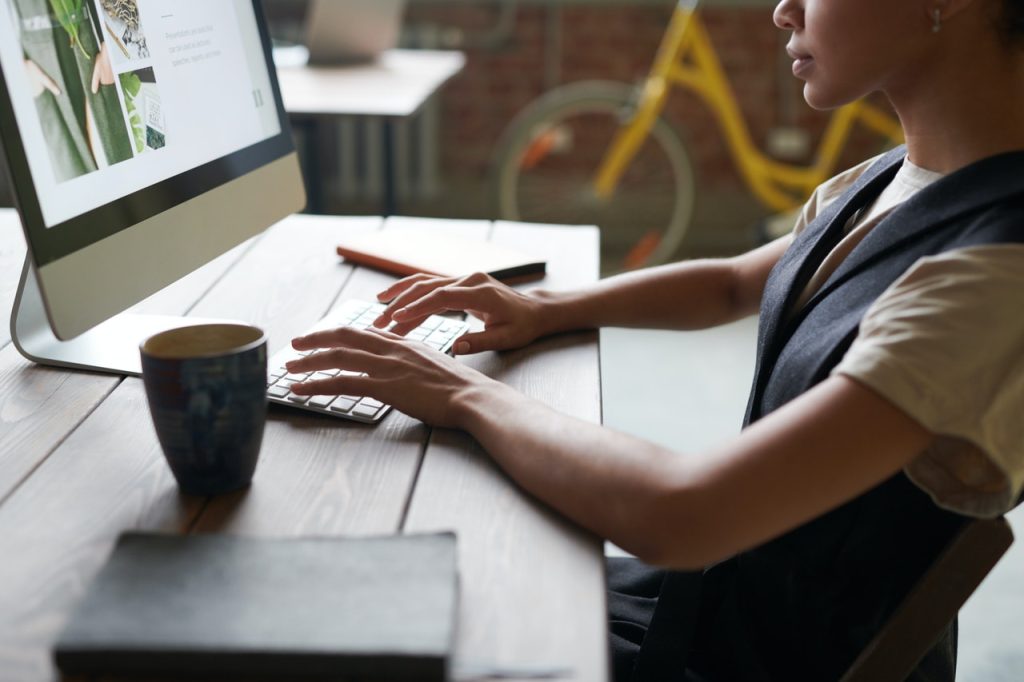 Does Your Back Hurt from Too Much Sitting?
Most of us spend at least eight hours a day sitting at a desk working our butts off. Unfortunately, this is often the reason why we feel pain in certain parts of our body, especially our back.
Maintaining a static position for a prolonged period can lead to tension and stiffness around the spine. Many people have this natural tendency to slouch over or slouch down in their chairs, causing their spinal ligaments to overstretch. Over time, this can cause a short-term, or perhaps even a permanent, lower back condition.
The good news is, there are several things you can do to make your nine-to-five life as comfortable as possible. Here are simple ways to reduce back pain from sitting at a desk all day:
1. Practice proper posture.
If you're used to slumping back or slouching forward while working, there's a huge chance that the muscles, discs, and ligaments of your back are already strained by now. You might also be adding more stress in other areas of your body, such as your arms, legs, and shoulders.
To minimize the amount of stress on your back, sit close to your desk with your head upright, your upper arms aligned to your spine, and your hands positioned at a 90-degree angle on your work surface. Rest your legs at 90 degrees just above your ankles. Maintaining this posture every day will save you from back pain.
2. Adjust your workstation.
Whether you're working in an office or at home, you'll need to adjust your environment in a way that makes you super comfortable throughout the entire day. Even if you're already using an ergonomic office chair, you might still have to adjust it to the proportions of your body to improve comfort and ease aggravation to your spine. Follow these steps to ensure that your chair is adjusted properly:
Sit as close to your desk as you can, and make sure that you're at your most comfortable. With your upper arms and spine parallel to each other, lay your hands on the surface of your desk, and your elbows should form a 90-degree angle. If they hang lower than your desk's surface, set the height of your chair until your arms can form the right angle.
As you position your body against your backrest, you should form a fist and place it between the front of your chair and the back of your calf. If you notice that there's not enough space for your fist, it means that your chair is too deep and that you'll need to adjust your backrest. You can use a cushion or a rolled-up towel to support your lower back in case your chair isn't adjustable.
An ideal office chair has armrests that should lift your shoulders slightly. Not only will it reduce the strain on your shoulders and upper spine, but the armrests will also help you lessen your habit of slouching forward.
Objects within arm's reach
Placing the office supplies and equipment you often use within your arm's reach reduces your need to stretch, eventually lowering your risk of suffering from a strained ligament. This also prevents you from breaking your position, helping you maintain correct posture for longer periods.
Close your eyes while sitting with your head facing forward, and open them slowly after a few seconds. Your gaze should be at the center of your computer screen. If the screen appears to be lower or higher than your gaze, or if you feel a need to tilt your head, you'll have to make adjustments.
Adjust your keyboard to a height where your elbows are bent at 90 degrees. See to it that your shoulders are not slumping.
3. Move and stretch your body.
Although maintaining good posture minimizes back pain, remaining static for long hours can still cause back problems and muscle strain. Schedule quick breaks where you allow yourself to stand, stretch all parts of your body, and take a short walk. If you want, you can also combine breathing exercises and other relaxation techniques with your stretches to keep both your mind and body at ease.
Help Needy Women Win Their Fight against Breast Cancer
Did you know that your worn-out beater can still be a vital source of support for needy breast cancer patients in your community? By handing it over to us at Breast Cancer Car Donations, you'll give these women an opportunity to finally receive the proper medical care they're desperately longing for.
We will auction off your donated vehicle and transfer the collected funds to our nonprofit partners, enabling them to continue providing their beneficiaries with a range of breast health services.
Thus, more uninsured and financially struggling breast cancer sufferers in your area will have opportunities to gain easy access to medical facilities where they can receive full treatment, including chemo, radiation therapy, and surgery. Other beneficiaries will also benefit from free breast cancer screening while breast cancer survivors will be able to take advantage of free follow-up care and counseling.
Within 30 days after selling your vehicle, we'll send you your vehicle's 100% tax-deductible sales receipt via mail. This document will entitle you to claim and receive the maximum tax deduction in the upcoming tax season.
We offer free vehicle removal service in all parts of America. We also have a team of specialists who will take care of all your donation paperwork. That's how much we appreciate each one of our donors.
Without a doubt, the best reward you'll get is the experience of pure joy and satisfaction upon knowing that your contribution can help save lives.
We take pretty much all sorts of vehicles, whether they're running well or not. We gladly accept vehicles that come with dents, scratches, or defective parts.
To understand how our donation process works, you may check out our FAQs page. If you have any concerns, feel free to contact us at 866-540-5069 or you may send us a message online.
Use Your Clunker to Save Lives Today!

Lend a helping hand to your community's breast cancer-stricken women by donating your unwanted car to us. Such an act of charity will leave a lasting impact on their lives, we assure you that. Call Breast Cancer Car Donations at 866-540-5069 or fill out this form now!