Ways Pharmacists Can Make Our Lives Easier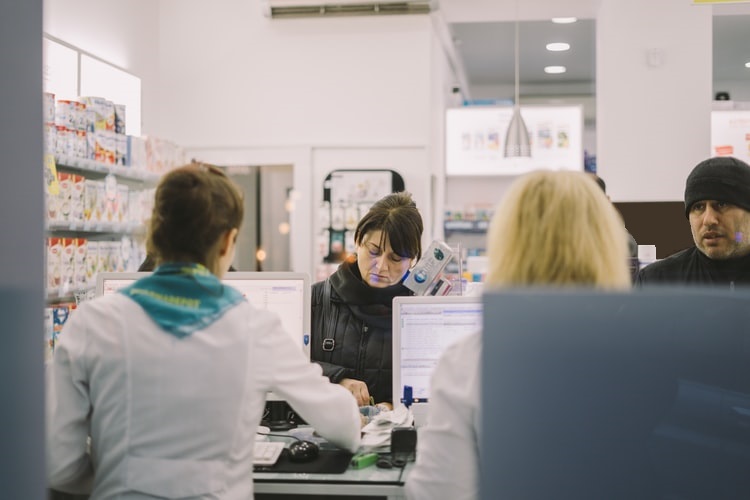 January 12 – National Pharmacist Day: Top 4 Ways Pharmacists Can Make Our Lives Easier
There's so much more to a pharmacist's job than handing out prescriptions and medication to those who need them. It's not surprising to find out that only a few people take the time to appreciate the fact that these professionals go above and beyond the call of duty to ensure that we receive the right medical information and the best quality of care.
On January 12, the spotlight will be on the unsung heroes of the medical world, as well as their contributions in the healthcare industry, as the entire nation observes National Pharmacist Day. It doesn't matter if you're in the pink, fighting a virus, or struggling with a long-term condition – You need a pharmacist to assist you on your journey toward great health.
What Are the Top 4 Ways Pharmacists Can Make Your Life Easier?
Did you know that according to a 2018 poll by Gallup, pharmacists ranked third among the world's most trusted professionals? As key players in the medical field, they consistently deliver high-quality service and ensure the safety of those who need their assistance. Since we at Breast Cancer Car Donations value our pharmacists and their impact on our overall health and well-being, we've shed some light on the top 4 ways pharmacists can make your life easier:
1. They provide you with the information you need about your prescriptions.
When you need to know more about a drug or certain medication, you can trust your pharmacists to provide you with the needed answers. It's their job to make sure that you have the information that you need to maximize the benefits of your treatment. They will instruct you on the correct way of taking the drug, the right dosage, and the possible side effects.
2. They manage your medication.
Making sure that the right medicine is given to the right patient is one of the most important roles that pharmacists play. Aside from managing your medications – whether they're taken orally, topically or through injections – pharmacists also make sure that the prescriptions are prepared by pharmacy technicians in accordance with the latest standards. Furthermore, they're also responsible for the safe disposal of unused or expired medication.
3. They follow up on your treatment.
The pharmacists' active involvement in your treatment process includes checking if the medication you took is working, if you're taking the right dosage, or if you're not suffering from the adverse effects of the drug. They may ask you a couple of questions about your status and they may even want to run a few tests.
4. They're health care professionals who serve on the frontlines.
Experienced pharmacists serve on the frontlines by providing you and other healthcare professionals with much-needed information regarding medication therapy. Moreover, they also assist their clients in their attempt to make healthy lifestyle changes to reduce their risks of developing certain diseases.
On January 12, let's all get together to celebrate all the pharmacists we know. If you have a friend or loved one who is a pharmacist, do something for them to make them feel appreciated. It is their day, after all, and your simple gesture may just be what they need to boost their spirits.
Do You Want to Get Rid of Your Clunker?
When it's time to part ways with your old and rusty car, consider donating it to Breast Cancer Car Donations. When you do so, you'll help save the lives of underprivileged breast cancer patients in your local area. With your donation, they can gain free access to various comprehensive breast health services, including surgery, chemotherapy, and radiation treatment.
You, too, will benefit from your charitable contribution since you'll get to enjoy our free towing service and our quick and convenient donation process. On top of that, your gift will entitle you to receive a top tax deduction in the next tax season.
You can donate almost any type of vehicle regardless of its age and condition. You can also make your vehicle donation wherever you're located in the United States since we operate in all 50 states.
If you want to know more about tax deductions and our vehicle donation process, check out our FAQs page. For any questions or concerns that you may still have, call us at 866-540-5069 or send us a message online.

Help Save Lives Now!
As we mark National Pharmacist Day on January 12, think of the precious lives we can help save by giving away a vehicle that you no longer need anyway. Call Breast Cancer Car Donations at 866-540-5069 or fill out our online donation form and start saving lives now!