Veterans Day: 7 Ways Of Honoring Our Nation's Heroes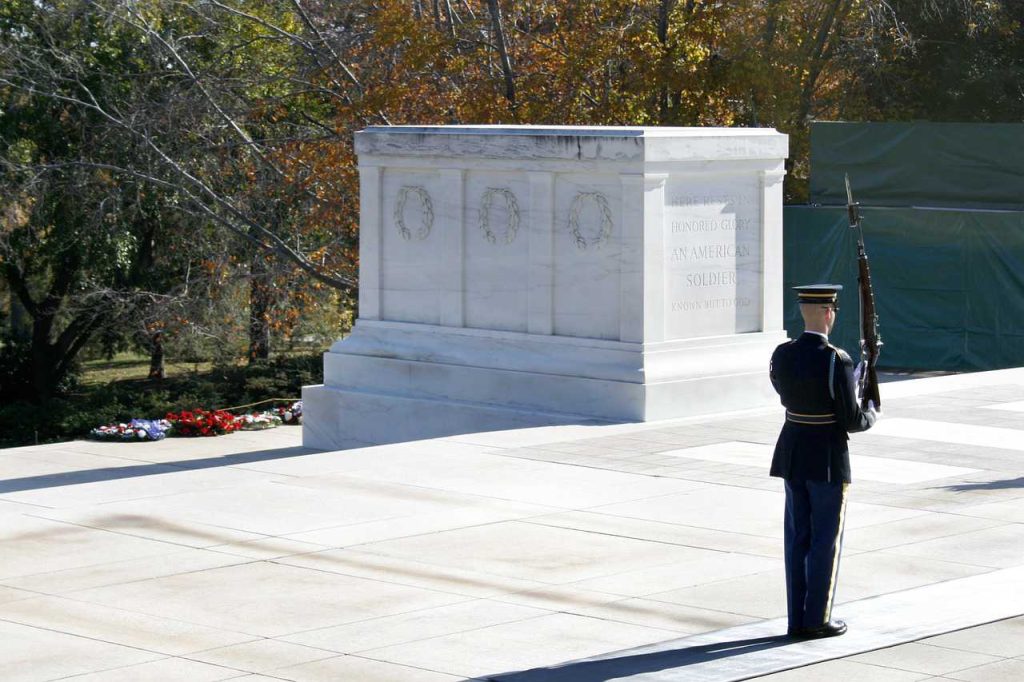 November 11—Veterans Day: 7 Ways Of Honoring Our Nation's Heroes
Every year on the 11th of November, schools and many businesses are closed for one good reason: It's the day to honor and pay tribute to all the military personnel who have served our nation. It's the perfect moment to look back on their sacrifices, commitment, and relentless effort to protect us. It's Veterans Day!
Formerly known as Armistice Day, this annual celebration reminds the public of the great contributions made by former and active-duty servicemen and women in upholding our freedoms and way of life and protecting our nation's security. Unlike Memorial Day, Veterans Day pays homage to both deceased and living military members.
On November 11—Veterans Day, people across the country participate in parades and festivals honoring the brave and heroic soldiers in their state. Many would visit the Tomb of the Unknowns at Arlington National Cemetery to pay tribute to the nation's fallen heroes. Two minutes of silence would be observed at 11 in the morning (the exact time when the armistice to end World War I was signed) as the President places a wreath on the tomb.
How It Started
On November 11, 1919, Armistice Day was proclaimed by President Woodrow Wilson who felt that the country needed to devote an entire day to honor the thousands of American soldiers who lost their lives while serving our nation during World War I.
In 1954, Armistice Day was officially changed to Veterans Day, thanks to a campaign ran by Alfred King, a shoe store owner in Emporia, Kansas. Together with his community and U.S. Rep. Ed Rees, also a resident of Emporia, he succeeded in convincing lawmakers to pass a bill changing the name of the holiday. President Dwight D. Eisenhower signed the bill into law on May 26, 1954. From that moment on, Americans would come to observe November 11 as Veterans Day.
Ways to Give Back to Our Brave Veterans
There are 19.5 million veterans living in the country, according to the latest report from the U.S. Census Bureau. Without these courageous men and women and the many others who are already gone, we wouldn't be where we are right now. Veterans Day is the perfect opportunity for us to show them how much we deeply appreciate them for all the sacrifices they've done in serving our country.
If you're still thinking how you can give back to our veterans, here are seven ways of doing it:
1. Express your gratitude.
While this might sound really simple, it can already mean a lot to our veterans. If you happen to see one, don't hesitate to approach them, smile warmly, and extend your hand with sincere words of appreciation.
2. Fly a flag.
Celebrate our country's heroes by flying a flag in your community. This is one of the best ways to show your patriotism and gratitude to our military personnel for all the services they've done. Be sure you know the proper flag etiquette by following this guide.
3. Write a letter.
Let our vets know how much you admire them through a handwritten note. If you don't know anyone, find the nearest military installation in your area and send your letter there. You can also sign up at A Million Thanks to send your letter anonymously.
4. Invite a veteran out.
Whether it's a friendly lunch or a day at the park, spending your day with a veteran is a great way to give them a good time. To make it more fun, introduce them to hobbies or places where they can enjoy themselves.
5. Do chores.
If you know a veteran in your neighborhood, ask to do their household tasks for them. Take out their trash, rake their leaves, mow their lawn or walk their dogs. It's a day for them to relax and unwind.
6. Visit a retirement home or a VA hospital.
Everyone loves a surprise visit, especially those veterans who no longer have families. Interact with them, lend them your ears, and tell them how you feel about their heroic acts. It would even be better if you bring them baked goodies or other tokens of appreciation.
7. Make a donation.
It makes perfect sense to donate to a military nonprofit on this special day. It doesn't have to be much as the gesture alone is already enough to show your appreciation. You can even get tax deductions from some donation programs.
Make a Huge Difference with a Simple Vehicle Donation

Did you know that just like our brave veterans, you can also be a hero to your fellow Americans? Unlike our former soldiers, you don't have to risk your life or endure sacrifices to become a hero. You'll be fighting in a battle that doesn't involve guns, using just your compassionate heart. All you have to do is donate your old and unwanted car or any other type of vehicle to us at Breast Cancer Car Donations. Your car doesn't even have to be in good condition when you hand it over to us.
Your car donation will serve as a lifeline to the needy breast cancer patients in your community. We will sell your donated vehicle through auction and use the proceeds to support the critical programs of our nonprofit partners who primary mission is to deliver comprehensive breast health services to all Americans who need them. These services include providing indigent breast cancer patients with access to health facilities that offer breast cancer screening, diagnosis, and treatment.
The funds generated from your charitable contribution will also be used to fund breast cancer research and outreach programs.
You will even personally benefit from your vehicle donation since you'll entitle yourself to receive the maximum tax deduction after your vehicle gets sold. For details on our car donation program, feel free to visit our FAQs page. For inquiries, you may call us at our toll-free hotline 866-540-5069 or contact us online.
You can make your car donation by filling out our online donation form. We accept vehicle donations anywhere in the United States since we have car donation programs in all 50 states.
Do Your Own Heroic Act
On November 11—Veterans Day, be inspired by the bravery and selflessness shown by our former troops. Do your own heroic act by helping save the lives of those people in your community who are afflicted with breast cancer. Call us at 866-540-5069, and get free towing service for your car donation.