Veterans Day: 5 Ways to Thank Our Heroes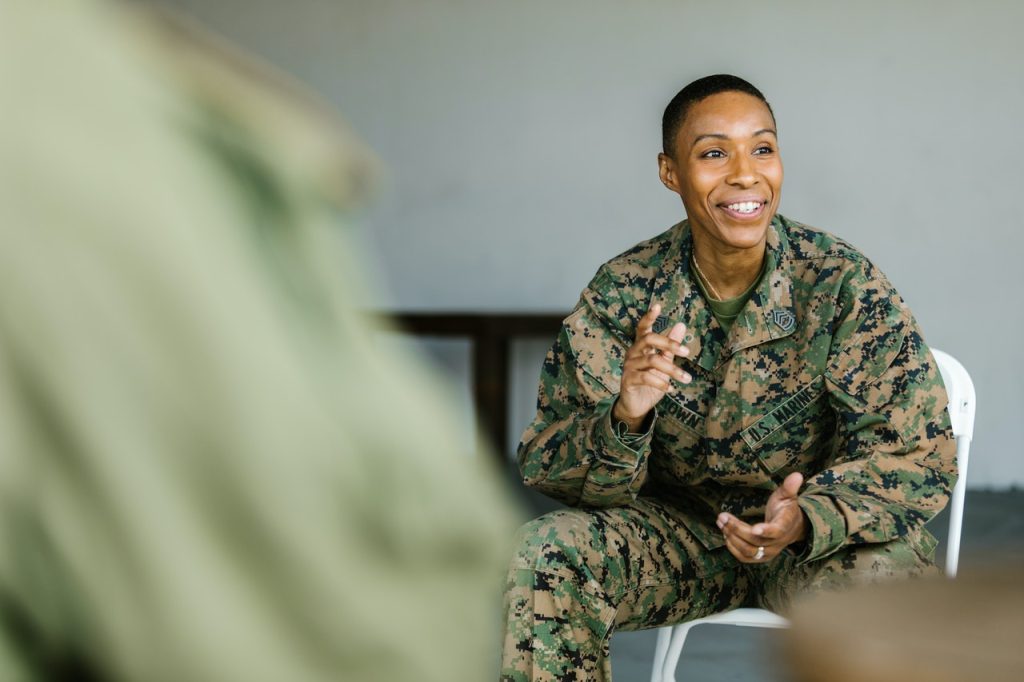 On November 11th, Pay Tribute to Our Former Service Members
Every year on November 11th, we commemorate Veterans Day, a federal holiday dedicated to honoring all our former service members, both living and deceased. The annual commemoration is the best time to remember the sacrifice and heroism of our veterans and to show them our gratitude and appreciation for their invaluable service to our nation.
The holiday used to be called Armistice Day, which commemorated the signing of the armistice declaring the end of World War I on November 19th, 1918. In 1954, President Dwight D. Eisenhower made a declaration changing the name of the holiday to Veterans Day to pay tribute to all veterans whether they're alive or deceased and regardless of the wars they fought in.
To give you some ideas on what you can do to pay tribute to our veterans,  Breast Cancer Car Donations offers these five suggestions:
1. Buy a meal for a homeless veteran.
The Department of Veteran Affairs estimates that at least 107,000 of our veterans are homeless on any given night. When you see a homeless veteran on the street in your local area asking for food, buy them a good meal and thank them for their service to our nation.
2. Volunteer at a nonprofit group for veterans.
Nonprofits rely on volunteers to help out with their services and outreach programs. Volunteer your time and effort by signing up for one of the veteran-focused nonprofit organizations in your local area as your way of expressing your gratitude and appreciation for our veterans.
3. Listen to their stories.
If you know someone who's a veteran, take time to listen to their stories. Most of our former warriors are proud of the time they spent in service and are excited to share their experiences with people willing to listen.
4. Join an event for veterans.
Even if you don't live near a military base, you may find a community-organized event dedicated to veterans in your area on Veterans Day. Take part in the event.
5. Say "thank you" in person.
On Veterans Day, don't just thank our veterans through text or social media. Make an effort to thank them in person. That's a more sincere way of showing your gratitude to them.
Turn Your Unwanted Car into a Life-Saving Tool on Veterans Day
Not everyone has the guts and courage to enlist in the military to serve our nation. That's why we regard our veterans as our nation's heroes.
However, even as a civilian, you can do something heroic. One way to do that is to reach out to the suffering breast cancer patients in your local area. You can make that happen when you hand over an unneeded vehicle to us at Breast Cancer Car Donations.
We will use your charitable contribution to help breast cancer patients who can't afford the costs of their treatments. We'll sell your vehicle through an auction and use the proceeds to support the breast cancer assistance programs and services of our charity partners.
These IRS-approved 501(c)(3) nonprofits use the funding we give them to provide uninsured and underserved breast cancer patients with financial assistance and easy access to medical facilities where they can undergo full treatment. These charities also provide breast cancer survivors with follow-up care. Other beneficiaries get to receive free breast cancer screening and prevention and education services.
Don't worry, you won't be going home empty-handed after you make your car donation. Your generous contribution will entitle you to receive the maximum tax deduction that you can claim during the next tax season.
We'll also be giving you a free professional towing service that you can have no matter where you're located in the country.
Aside from these material rewards, you'll also get to experience the priceless feeling of joy and satisfaction knowing that you'll be helping make a difference in the lives of breast cancer patients in your area.
Feel free to donate almost any type of vehicle that you can think of. We can accept even non-working or damaged vehicles.
If you want to learn more about Breast Cancer Car Donations, including our quick and easy donation process, head over to our FAQs page. You can also call us anytime at 866-540-5069 or leave us a message here for any concerns or inquiries you might have.
Help Save Lives Today!

With your donation of an old and unneeded car, you can help save the lives of destitute women battling breast cancer in your community. Turn your unneeded car into a vehicle of hope for these desperate breast cancer patients. Call Breast Cancer Car Donations at 866-540-5069 or fill out our online donation form now!