Universal Human Rights Month: 5 Impactful Things You Can Do to Support Human Rights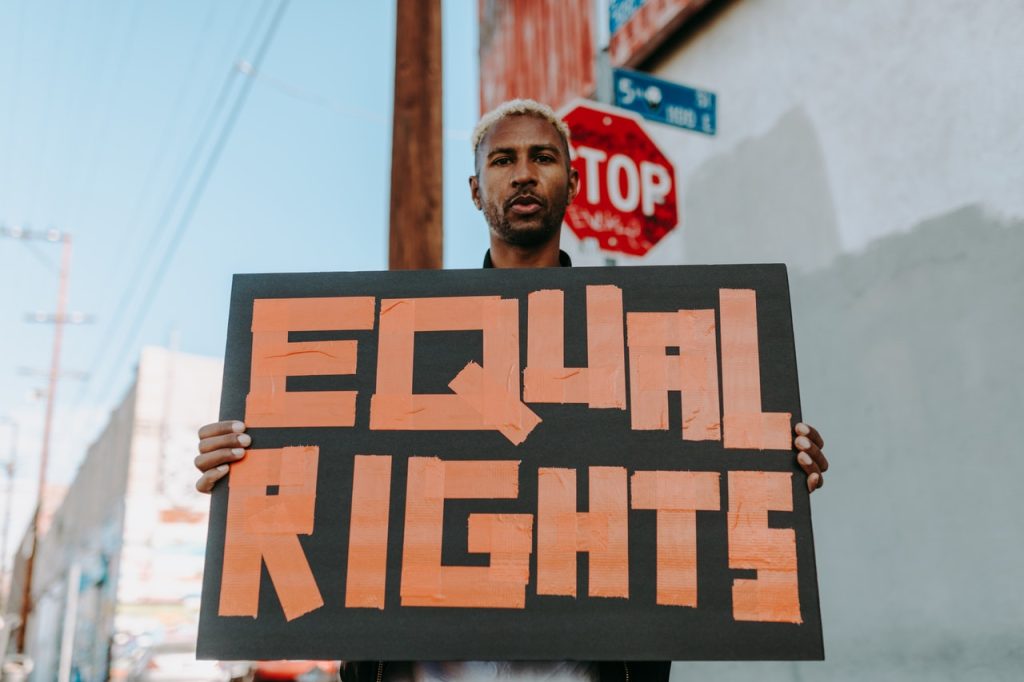 Join the Fight for Equality This December!
December isn't just the most festive month of the year as we celebrate the holiday season. It's also Universal Human Rights Month — a time for supporting and raising awareness of human rights worldwide. The event encourages everyone to come together to stand up for equality, justice, and dignity for all individuals. It's also a time for us to reflect on the way we treat other people and how we can contribute to the fight for equality.
The celebration promotes the Universal Declaration of Human Rights (UDHR), an international document adopted by the United Nations that enshrines the rights and freedoms of all human beings. This global agreement was drafted by representatives of U.N. member states and was ratified on December 10, 1948.
At the heart of its agenda, the UHDR puts the welfare of human beings first and foremost, declaring that everyone is equal and entitled to freedom that's not to be limited by race, religion, belief, creed, and color.
Don't just sit by the sidelines and get yourself involved in the celebration of Universal Human Rights Month. Breast Cancer Car Donations lists five things you can do to make the most of this event:
1. Know more about our nation's Bill of Rights.
Familiarize yourself with our nation's Bill of Rights. The historical document contains the first 10 amendments to the U.S. Constitution and spells out our rights and liberties as American citizens.
2. Volunteer your service.
Find a nonprofit organization in or near your area that's engaged in human rights campaigns. Volunteer whatever service you can do for this group. Nonprofits typically accept volunteers to help in furthering their campaigns.
3. Post about human rights on social media.
Post on social media about the significance of celebrating Universal Human Rights Month. Help spread awareness of the rights that all people in the world enjoy.
4. Research about human rights issues.
Despite efforts to uphold human rights everywhere, these rights continue to be violated in some places in the world. To promote and protect human rights, you need to familiarize and understand the issues first.
5. Donate to a group that supports human rights.
Donate to a nonprofit organization that provides aid to people in need. Support programs that empower the less fortunate.
Be a Lifesaver This Universal Human Rights Month
You can be a lifesaver this Universal Human Rights Month of December when you donate any vehicle that you no longer want to Breast Cancer Car Donations. We'll use your donation to help preserve the right to life of destitute women in your community who are suffering from breast cancer.
We'll have your vehicle auctioned off to raise funds for our breast cancer-focused nonprofit partners. These IRS-approved 501(c)(3) nonprofit organizations provide comprehensive breast health services to all individuals who need them. They provide uninsured and indigent breast cancer patients with financial assistance as well as easy access to medical facilities where they can undergo full treatment, including surgery, chemotherapy, and radiation treatment.
As a donor, you'll benefit from our fast vehicle removal service.
Your donation will also entitle you to receive the maximum tax deduction in the next tax season.
Best of all, you'll get to experience the priceless satisfaction of doing a life-saving charitable act.
We accept almost all vehicle types, including those that are no longer in good condition. You can make your donation anywhere in the United States since our vehicle donation program covers the entire country.
Check out our FAQs page to get to know our quick and hassle-free vehicle donation process. You can also call Breast Cancer Car Donations at 866-540-5069 or leave us a message here if you have concerns or questions in mind that you would like us to answer.
Make a Difference Today!

Be a miracle-maker for needy breast cancer patients by donating your unwanted car to our team. Call Breast Cancer Car Donations at 866-540-5069 or fill out our secure online donation form now!