U.S. Coast Guard Birthday: What You Need to Know About Our Heroes at Sea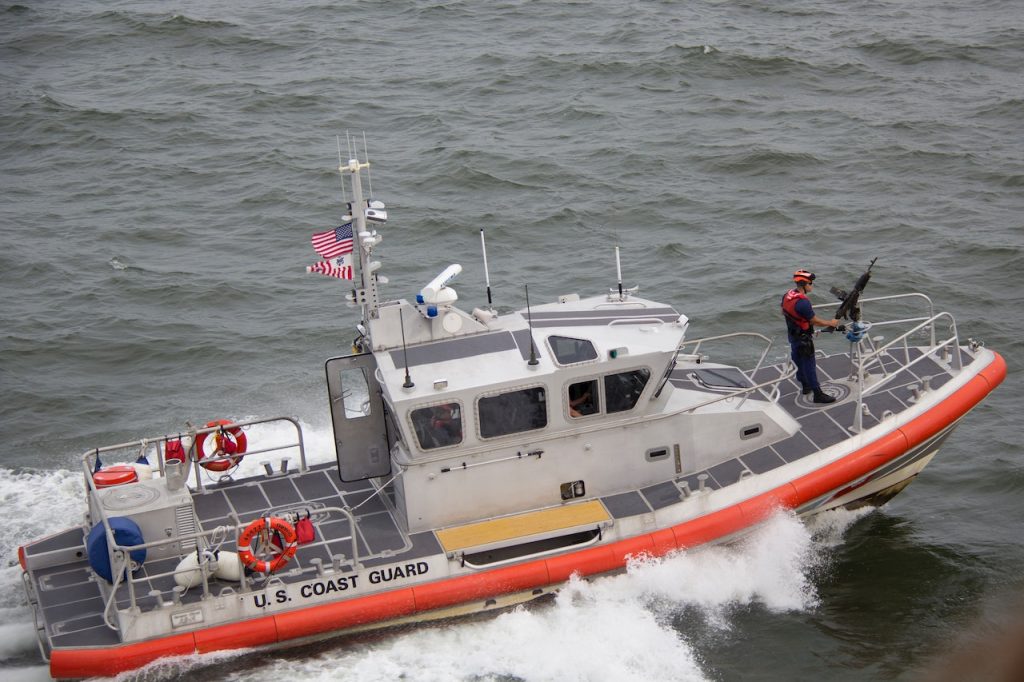 Happy 232nd Birthday to Our Coast Guard!
Although the Coast Guard is regarded as the smallest branch of the United States Armed Forces, it plays a key role in securing our nation's security.
Tasked with the enforcement of maritime laws, it is the only branch of the military that is not under the Department of Defense. Rather, the Coast Guard operates under the umbrella of the Department of Homeland Security. It is a unique setup but one that works for these brave patrollers of the sea. They serve our country in peacetime and wartime.
August 4th is celebrated as the U.S. Coast Guard Birthday. It is a day that recognizes and honors this small yet potent branch of our military, which was established in 1790. Its service members are tasked to respond to emergencies, apprehend perpetrators of maritime crime, and save lives at sea.
Get to Know Our Coast Guard Better
In celebration of the U.S. Coast Guard's 232nd birthday, Breast Cancer Car Donations presents key historical details and other important things you need to know about this distinguished branch of our military:
1. Coast Guard members get deployed.
Like other U.S. military personnel, Coast Guard members are also deployed to different locations for varying lengths of time. Some are deployed multiple times a year.
2. The Coast Guard predates the Navy.
The U.S. Coast Guard was established in 1790 and was the first branch of the Armed Forces at sea, predating the establishment of the Navy Department in 1798. U.S. Coast Guard members have served in all of our country's wars and conflicts for the past 232 years.
3. Its slogan is Semper Paratus.
While the Marines are well known for their motto Semper Fi (Always Faithful), the Coast Guard goes by its motto, Semper Paratus, which means "Always Ready" to serve the nation.
4. The Coast Guard has multiple functions.
The U.S. Coast Guard is involved in maritime security, drug interdiction, aid to navigation, search and rescue, preserving and protecting marine resources, marine safety, defense, migrant interdiction, marine environment protection, and ice operations. Coast Guard Commandant Admiral Robert J. Papp, Jr. once summarized the Coast Guard's functions by saying, "We protect those at sea … America from the threats delivered by the sea … (and) the sea itself."
You Can Also Do Your Part in Saving American Lives
Like the other branches of our military, the U.S. Coast Guard has the fundamental task of keeping us safe and sound from all threats.
You can also do your part in saving the lives of your fellow Americans, particularly those who badly need help. One simple way to do this is by donating any old or unwanted vehicle to us at Breast Cancer Car Donations. We'll convert your donation into a powerful tool for saving the lives of indigent breast cancer patients in your community.
Our team will auction off your donated automobile and use the proceeds to support the life-saving programs and services of reputable breast cancer nonprofit organizations that are in partnership with us. These IRS-approved 501(c)(3) nonprofits use the funding we give to sustain their delivery of comprehensive breast health services to uninsured and financially struggling breast cancer patients.
Our charity partners provide their beneficiaries not just easy access to top cancer centers but also financial assistance to help cover the costs of their full treatment, doctor consultations, hospital fees, medications, follow-up care, and other essential health care services.
Donating to us is quick, simple, and hassle-free. The only thing you need to do is to inform us of your decision to donate a vehicle to us. Our team will handle everything for you from that point onward, including all the paperwork and the free pickup and towing of your vehicle anywhere in the United States.
Within days following the sale of your vehicle, we'll send you your 100% tax-deductible sales receipt by mail. With this receipt, you can claim the maximum tax deduction in the next tax season.
Aside from the valuable material rewards that you'll get from your donation, you'll also be privileged to enjoy a most satisfying donating experience, knowing that your gift will help save lives.
We accept almost all types of vehicles, including those that are no longer in good condition. Head over to this page to learn what else you can donate aside from cars.
For more information, including our quick and easy donation process, check out our FAQs page. If you have any questions about our donation program, feel free to contact us anytime through our toll-free hotline at 866-540-5069. You may also write to us here.
Help Fight Breast Cancer Today!

Make a difference in the lives of those women in your community who are battling breast cancer. Your car donation can help save their lives. Call Breast Cancer Car Donations at 866-540-5069 or fill out our online donation form now!