Types of Holiday Volunteer Opportunities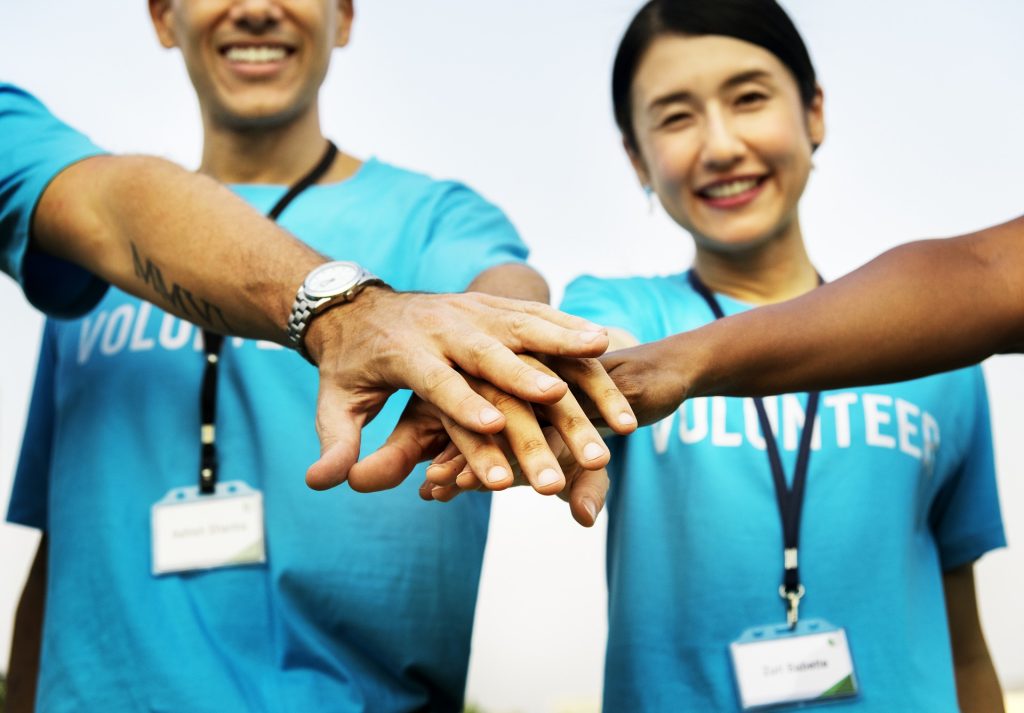 Types of Holiday Volunteer Opportunities: 5 Ways of Doing Something Awesome for Others—and Yourself, Too!
If you have a deep desire to touch the lives of needy people in time for the holidays, you'll need to have an idea about the types of volunteer opportunities that you can choose from to make this season a meaningful one to you and to those you will be helping.
One of the best things about volunteering at this time of the year is that you'll get to spread the holiday cheer without spending a single time.
There's always an opportunity to make a difference in your hometown or even beyond its borders. There's a good chance you'll find a volunteer project out there that meets your requirement in terms of its duration, your interest, and your level of experience. Breast Cancer Car Donations can help you figure this out so you can get started!
Why Volunteering is Important
We already know that volunteering allows for the delivery of much-needed assistance to deserving individuals in support of worthwhile causes and for the benefit of the local community.
However, did you know that volunteering is even more beneficial to the volunteers in more ways that you can imagine? Volunteering doesn't only keep you mentally stimulated while you develop a sense of purpose, but it's also the best antidote to depression and anxiety. The bottom line is, doing volunteer work will do wonders for your overall health and well-being!
Other folks have this misconception that volunteering always involves a long-term commitment. They assume that it will take a huge amount of their time from their busy day. As a result, these people miss the chance to do something awesome for themselves and for those around them.
The truth is, there's a bevy of volunteering opportunities that are waiting to be discovered. Now that the holiday season is creeping up quicker than ever, Breast Cancer Car Donations shares a few pointers to give you some ideas about the types of holiday volunteering opportunities you might want to explore:
Conservation volunteer programs
If you're passionate about improving the sustainability and health of the environment around you, look into projects that involve tree planting, organic and sustainable farming projects, cleaning littered beaches, gathering environmental data, urban planning, working with endangered animals, and improving threatened environments.
You'll find various local or global organizations to choose from. Although they have different missions and agendas, they have a common objective: a measurable positive impact on the environment.
Protection of animal welfare volunteer programs
Although essentially a facet of environmental conservation, animal welfare projects are much more challenging than the others because they require hands-on contact with various animal species. Longer days would be spent caring for them in captivity by constantly feeding them and cleaning their enclosures in the wildlife centers. In a nutshell, taking good care of animals that suffered serious injuries or were at risk in the wild takes a lot of hard work.

If you have some sort of medical training or accreditation and you want to experience doing volunteer work with medically inclined organizations, then this is your best choice. Other nonprofits even offer roles that are non-medical and provide on-the-job training opportunities for those who aren't certified practitioners. What's great about this type of volunteering work is that you'll undoubtedly gain some valuable insights into totally diverse medical challenges and settings.
If teaching and influencing others piques your interest, you can find plenty of volunteering opportunities that relate to teaching. This is highly dependent on your subjects' age, background, and interests. For example, you can choose to help non-English-speaking learners learn to speak and write in English.
You should take note though that there are some organizations that require English-teaching volunteers to have TEFL/TESL accreditation. Whatever the case may be, whether you teach languages, math, science or whatnot, making an impact by volunteering to teach is a great way to give back.
Are you ready to get your hands dirty? Volunteering in a construction project may require you to shingle a wooden roof, paint over graffiti, repair school furniture or build walls. It's the best choice for those who want to meet local people and see tangible results for all their hard work.
Another Way to Touch Lives
Keep in mind that there is no substitute for due diligence. That's why before you jump right in and start to do volunteer work, make sure you know the organization's purpose and goals, their criteria for choosing volunteers, the involvement of communities in the project, the living and working conditions of volunteers, what previous volunteers have to say about their experience, as well as the pre- and post-program training and support being offered. If you got all these covered, all you have to do is to brace yourself for one of the most fulfilling experiences of your life.
Aside from volunteering, you can also choose to make a difference in the lives of people afflicted with breast cancer by donating a vehicle to Breast Cancer Car Donations. Your donation will help support programs that provide comprehensive breast health services to the people in your community who badly need them. These services include breast cancer screenings, diagnostic tests, and treatment.
Since the generated funds from your vehicle donation will go to our IRS-certified 501(c)3 nonprofit organization partners, your charitable deed will entitle you to receive a 100% tax-deductible receipt after your vehicle is sold at auction. This serves as your ticket for claiming the allowable maximum tax deduction when you file your itemized federal income tax return for the upcoming tax-filing season.
For more information on our car donation program, check out our FAQs page. For inquiries, you may call us at our toll-free hotline 866-540-5069 or send us a message online.
You can make your car donation by filling out our online donation form or calling us directly. We accept vehicle donations anywhere in the United States since we have car donation programs in all 50 states.
Do This Marvelous Act
If you feel you're not yet ready to serve as an active volunteer after knowing the different types of holiday volunteer opportunities available in your community, that's alright. You can still do a marvelous act that will help save lives simply by donating a vehicle you no longer to us at Breast Cancer Car Donations. Call us at 866-540-5069 and get free towing services for your car donation!